With so many channels in the Roku Channel Store, it can be tough to keep up with what's new. We're here to help.
The roundup of new Roku channels below has something for everyone, from news junkies to movie lovers, to sports fanatics. Simply click the links below to add the channels to your Roku device, and start streaming!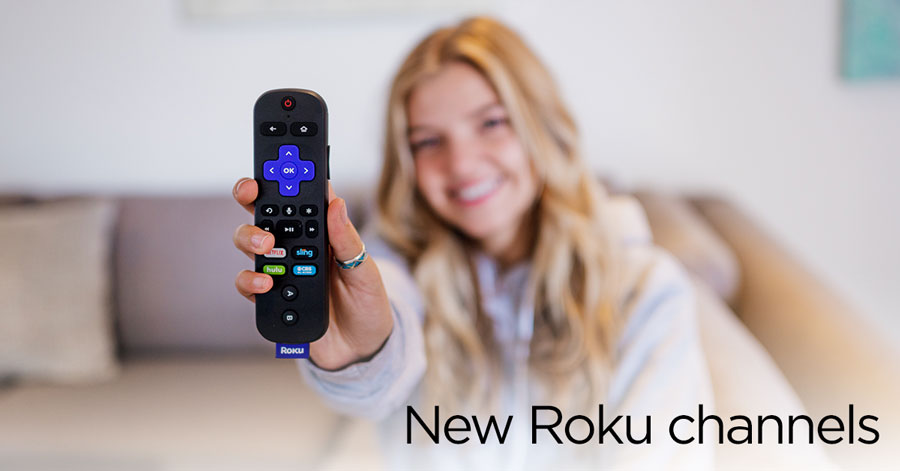 New free Roku channels
New subscription Roku channels
Fox Nation ($5.99/month after a 7-day free trial) Thousands of hours of entertainment, including shows like FOX & Friends' After the Show Show, What Made America Great with Brian Kilmeade, First and Final Thoughts with Tomi Lahren, One Smart Person & Greg Gutfeld, Deep Dive, Moms, and Ed Henry's Front Row Seat.
The Criterion Channel ($10.99/month after a 14-day free trial) – Constantly refreshed selections of Hollywood, international, art-house, and independent movies, plus access to Criterion's entire streaming library of more than 1,000 important classic and contemporary films, brought to you by the Criterion Collection.
New authenticated Roku channels
The Weather Channel (Participating pay-tv subscription required) – Catch a 24 hour live stream of The Weather Channel, with personalized weather ticker updates based on where you live.
Oxygen (Participating pay-tv subscription required) – Your destination for high quality crime programming. Current season shows you can stream right now include Snapped, Dateline: Secrets Uncovered, In Ice Cold Blood, and more.
Can't get enough streaming entertainment? Check out our lists of free movies, New on Netflix, and new must-see TV premieres.
Happy Streaming!
The post 10 new Roku channels (May 2019) appeared first on The Official Roku Blog.
Source: Official Roku Website