June 16 is Father's Day, and nobody deserves a day dedicated to them like dear old dad. There's no shortage of great TV Dads and here's a list of 10 of the best you can watch from your Roku TV and Roku player.
Let us know who you would add to this list and remember to celebrate your dad on Father's Day. #HappyFathersDay.
Dick Van Dyke as Rob Petrie
Dick Van Dyke Show (1961-1966) on Tubi TV
Art imitates life as Dick Van Dyke plays Rob Petrie the head writer of a fictional comedy show on the Dick Van Dyke show. Rob balances his family life with his job while maintaining interests in old-time radio, cowboy movies, and Laurel & Hardy.
Robert Reed as Mike Brady
The Brady Bunch (1969-1974) on CBS All Access
Mike Brady, played by Robert Reed, was the father and stepfather of the extended Brady family in the Brady Bunch. The show was ground-breaking for its time, spotlighting the melding of two families and Mike Brady showed that he loved his step-daughters as much as his sons.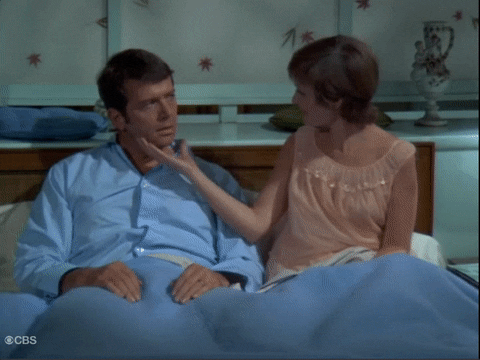 Tom Bosley as Howard Cunningham
Happy Days (1974-1984) on CBS All Access

Howard Cunningham, played by Tom Bosley, is the husband of Marion and father to Richie and Joanie (Chuck disappeared mysteriously). Mr. C was often the show's voice of reason, particularly to Fonzie, who he acted as a surrogate father to.
Michael Gross as Steven Keaton
Family Ties (1982-1989) on CBS All Access
Michael Gross playing Steven Keaton, a former 60's hippie dad, had to raise his family in Ronald Reagan's 80's America. He saw eye-to-eye with his liberal wife and two of his children. His relationship with his conservative son, Alex (Michael J. Fox) was another matter and created the show's best moments.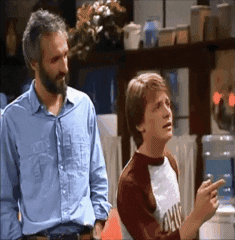 Ed O'Neill as Al Bundy
Married with Children (1986-1997) on Prime Video
Al Bundy is a shoe salesman who regrets pretty much every turn his life has taken ever since he left high school. Disfunction rules the day of Al and things aren't helped by his demanding wife Peg and this thankless kids Kelly and Bud.
John Goodman as Dan Conner
Roseanne (1988-1997) on Prime Video
Dan Conner is an easy-going, hardworking father in the TV show Roseanne. He is a typical working-class dad who holds several different jobs to support his family. An avid Chicago sports fan, he is the emotional anchor of the Conner family providing a laugh or a firm voice at the right moment.
Kurtwood Smith as Red Forman
That 70's Show (1998-2006) on Netflix
Red Forman, played by Kurtwood Smith, always seems disgruntled and angry towards his son Eric (Topher Grace). Like many men from that generation, Red's indifference masks a fierce loyalty and protective nature towards his family that comes through when they have been wronged.
Peter Griffin
Family Guy (1999-Current) on Netflix
Peter Griffin is an obese middle class Irish American father of three (Meg, Chris & "baby" Stewie) married to his wife Lois. Living in the fictional town of Quahog, Rhode Island, Peter absurd antics and adventures made for ground-breaking comedy and poor taste.
Kyle Chandler as Eric Taylor
Friday Night Lights (2006-2011) on Prime Video
Kyle Chandler plays football coach Eric Taylor in Friday Night Lights. While being a father to his daughter Julie and husband to his wife Tami, Taylor is also significant male role model to his players, many of whom see him as a surrogate father.
Bryan Cranston as Walter White
Breaking Bad (2008-2013) on Netflix
Few characters transformed more that Walter White in Breaking Bad. From meek science teacher to a drug kingpin.  Despite the motivation to take care of his family beyond his death, White breaks bad like no other.
Happy Streaming!
The post 10 of the Best TV Dads appeared first on The Official Roku Blog.
Source: Official Roku Website