No matter if you are a Roku aficionado or a first-time user of a Roku streaming player, we've pulled together a list of tips and tricks perfect for all levels. After reading this, you'll be running to try these yourself.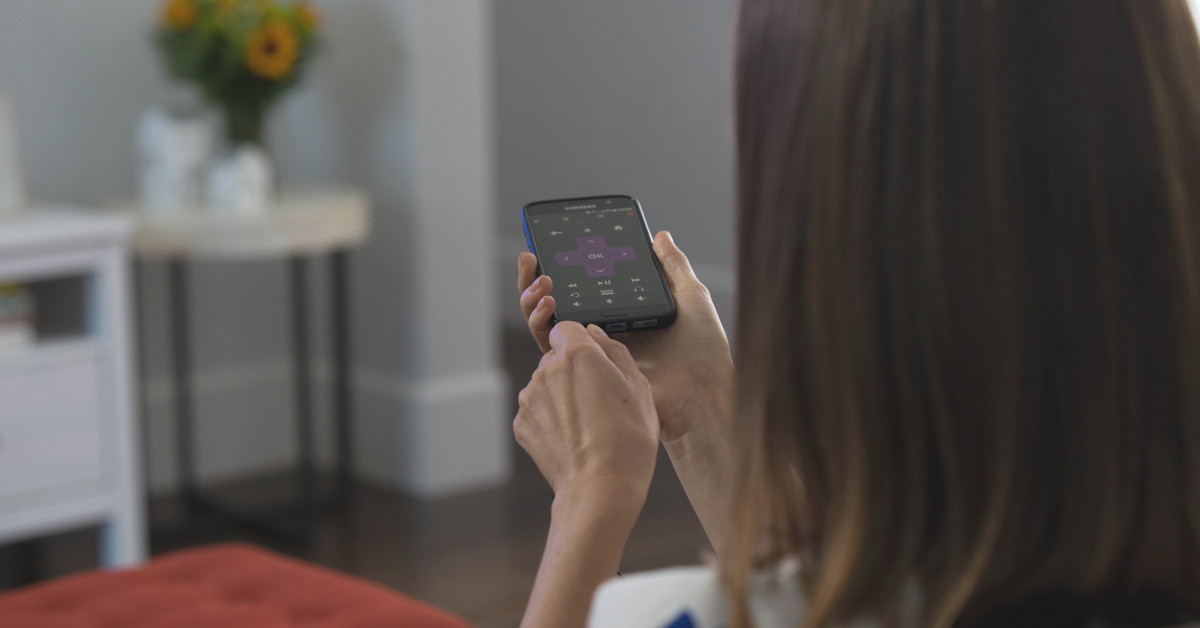 1. Extra remote
How many times have you misplaced your remote control? We have heard stories of remotes ending up in the couch or even in the fridge by accident. The Roku mobile app (available on iOS and Android) is here to save your binge night. With the app, you can control your Roku streaming player just like you do with your physical remote control.
2. Add channels
Don't you hate it when you discover a new streaming channel, but you aren't near your Roku player to add it? Have no fear you have plenty of options to choose.
Using a web browser on your phone, laptop or tablet, go to the Roku Channel Store search for the name of your search bar enter its name, simply press + Add channel and you're done.
You can also use the Roku mobile app, just download, sign-in and navigate to Channels where you can search and add channels.
3. Private listening
As we all know, TV tastes are very varied which is why we have so much choice! Using the private listening feature, you can watch all of your favourite shows without anyone having to listen to them (unless you want them to).
Simply, connect your headphones to your mobile, open the Roku mobile app (available on iOS and Android), press Remote and then press the headphones icon (Private Listening). Enjoy!
4. Parental control
With the thousands of channels on Roku, you might want to keep things PG-friendly for the young ones. In Settings -> Parental Controls, you can create a pin to control what channels are added or deleted.
5. Custom screensaver
Do you enjoy our City Stroll: Movie Magic screen saver? Have you spotted all of the movie and TV show Easter eggs? Did you know you can get more screensavers from the Roku Channel Store? Just go to the Channel Store and click on Screensavers to find the selection. To use your downloaded screensaver, go to Settings -> Screensaver.
6. Casting
This is a handy tip to save you time if you're watching entertainment through mobile apps that support casting such as YouTube or Netflix and want to view it on your Roku player.
Firstly, make sure your mobile device is connected to the same WiFi network as your Roku player. Once you have chosen a video, show or movie to watch just press the icon that looks like a square box with a WiFi symbol in the bottom left corner. You will then be able to select your Roku player and continue watching on the big screen. Happy streaming!
7. Screen mirroring
Not only can you cast from supported apps on a mobile device to your Roku player, but you can also mirror your entire screen from your Android device to your TV!
Go into Settings and make sure Screen Mirroring is enabled
Go into the phone settings on your Android phone and search for Cast
Connect to your Roku player and then follow the set-up process
You should now see your phone screen mirrored onto your TV
Alternatively, you can use the Roku mobile app to view videos, photos and music by clicking on Photos+.
8. How to use your Roku stick abroad
Holidays are a great excuse to break away from your day to day, but it's a pain to keep up with your favourite shows. Hotel & Dorm Connect allows you to connect to public WiFi so you can bring your Roku player with you, so you don't miss out.
Plug your Roku player into any TV with an HMDI port
Press the Home button home on your Roku remote.
Scroll up or down and select Settings.
Select Network.
Select Set up connection.
Select Wireless.
From the list of available networks, choose the wireless network for the hotel or college dorm. If you do not see the network, select Scan again to see all networks.
After your Roku player connects to the network, select I am at a hotel or college dorm.
9. Voice Search
If you've used a voice assistant, then you'll be pretty familiar with how to communicate with your Roku player. Using either the Roku mobile app remote or your Roku Streaming Stick+ remote, press the voice search button and when prompted just say the name of an actor, director, movie or TV show!
10. Keyboard
Like with any remote, having to click to type out a long name can be a bit of a pain. However, with the Roku mobile app (it has quite a few tricks up its sleeve!) you can search using the Remote by clicking on the icon that looks like a keyboard.
The post 10 Roku Tips and Tricks you NEED to know appeared first on The Official Roku Blog.
Source: Official Roku Website