Sabienna Bowman has been covering entertainment news since 2010. She previously served as an editor at TV Equals, and currently writes for Bustle, PopSugar, and The Stacker. We welcome her as a guest blogger here at the Roku Blog!
Star Wars Day comes but once a year, but for true Star Wars fans, every day is a good day to visit a galaxy far, far away. While you could content yourself with rewatching Episode VI on a loop with a healthy side of Star Wars Rebels thrown in for good measure, there are so many shows and movies out there that capture the same magic that comes from watching Luke embrace the Force. On your Roku player or Roku TV, these shows and movies are just a few clicks away.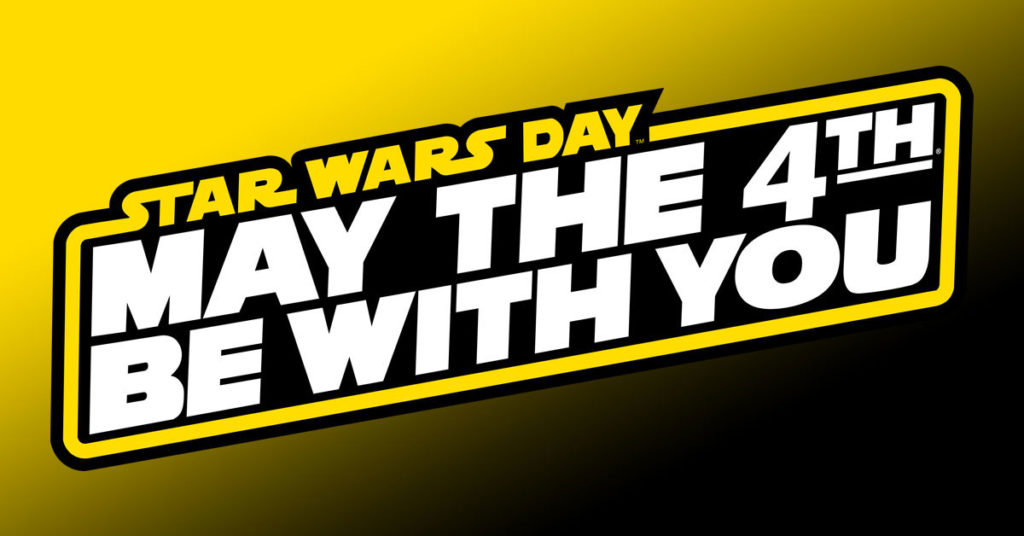 Go ahead and indulge in your planned Star Wars binge (Watch TBS is also airing an all day marathon, and every Star Wars movie will be available all month on demand) this May the 4th, but when the 5th rolls around, try adding one of these 11 TV series and movies to your watchlist. No, Princess Leia doesn't make an appearance in any of them, but there are spaceships, superfans, and plenty of new worlds to explore. The force is strong with these genre favorites, and Star Wars fans need them all in their lives.
Firefly | Hulu, Prime Video, Google Play, Vudu
Joss Whedon's gone-too-soon space western has its very own version of Han Solo in the form of the witty, but beleaguered soldier turned captain, Malcolm Reynolds. Mal, along with his crew, travel from planet to planet, pulling jobs and doing whatever they have to do to survive out in the black. If you can't head out to see Solo: A Star Wars Story in theaters, Firefly is the perfect substitute.
Spaced | Hulu, Tubi TV
OK, so Spaced isn't set in another galaxy, but it's a comedy about two flatmates whose lives often channel some serious Star Wars energy. This is thanks in large part to Tim's (Simon Pegg) obsession with the franchise. Not only are there plenty of references to Luke and company, there's a standout episode in season one that finds the characters going on an actual Star Wars-style rescue mission.
Guardians of the Galaxy Vol. 2 | Netflix, Prime Video, FandangoNOW, Google Play
Both of the Guardians of the Galaxy movies exude the same sense of adventure and world-building as the Star Wars franchise, but Vol. 2 comes with an added dose of daddy issues that would lead to some serious bonding between Luke and Star-Lord.
Doctor Who | Prime Video, Vudu
The Doctor travels through time and space with his loyal companions in a spaceship that might just be cooler than the Millennium Falcon — hey, the TARDIS is bigger on the inside, it's hard to compete with that. What truly makes this classic British sci-fi series a must for Star Wars fans is the show's commitment to finding hope in even the darkest of situations.
Spaceballs | Hulu, Prime Video, FandangoNOW, Google Play, STARZ, Vudu
This '80s Star Wars spoof remains a wonderfully silly tribute to the franchise that will keep you laughing from start to finish.
Lost in Space | Netflix
The new Netflix series isn't just stunning to look at, it also encompasses the themes that makes Star Wars great — family, space exploration, and just the right amount of humor. There's also a pretty great robot along for the ride too.
WALL·E | Prime Video, FandangoNOW, Google Play, Starz, Vudu, Sling TV
Move over R2-D2, because WALL·E is by far the most adorable robot in this and any other galaxy. More importantly, the movie is a visual feast for anyone who loves a beautiful space motif and a grand journey to go along with it.
Star Trek (2009) | Hulu, Prime Video, FandangoNOW, Google Play, Vudu
Before J.J. Abrams directed Star Wars: The Force Awakens, he infused a major dose of Star Wars nostalgia into the rebooted Star Trek franchise. The first film's intense action sequences, killer one-liners, and emotional beats all had far more in common with Star Wars than the franchise the film was rebooting — and no, that wasn't necessarily a bad thing.
The Expanse | Prime Video, Vudu, SYFY
There's a space war brewing, and a roguish captain is stepping up to fight against the big bad threatening everyone's way of life. The Expanse is by far the most underrated space show on TV, and fans of Star Wars are missing out if they haven't tuned in yet.
Gravity Falls | Hulu, Prime Video, Google Play, DisneyNOW
On the surface, this family-friendly show may not seem like it would hold much appeal for Star Wars devotees, but once you dig a little deeper you'll find a set of twins with a unique heritage that makes them their quirky town's best hope for survival.
Red Dwarf | Britbox, Prime Video, Google Play, Vudu
If your favorite part of Star Wars is the jokes, then this one is for you. Red Dwarf is a classic British comedy about a human and his alien pals who are cruising through space in a mining ship. It's a hilarious ode to sci-fi tropes that anyone who calls people "scruffy nerf-herders" on a regular basis will love.
Keep the Star Wars fun going all year long with these shows and movies that Han, Leia, and Luke would totally watch if they weren't always so busy saving the galaxy.
Happy Streaming!
The post 11 movies and shows Star Wars fans need in their lives [guest post] appeared first on The Official Roku Blog.
Source: Official Roku Website