Sabienna Bowman has been covering entertainment news since 2010. She currently writes for Bustle, Reelgood, and PopSugar.
Tis the season for revisiting all of your favorite Halloween episodes, and while it's a given that you'll be watching It's the Great Pumpkin, Charlie Brown, there's way too many festive TV episodes to limit yourself to the same specials every year. American TV, in particular, tends to go all out for Halloween, and the results are a laundry list of tricks, treats, and sometimes even genuine scares.
Whether you're looking for a nostalgic throwback episode from your childhood or a new comedy classic, the Halloween episodes on this list cover all of the spooky bases. Think of it as the perfect bag of mixed candy. There are sweet treats, delightfully sour surprises, and just enough old standbys to take you right back to your days of roaming your neighborhood with a pillowcase in search of the houses with full bars. Settle in with some chocolate and turn the lights down low, because it's time to plan your perfect Halloween TV episode marathon.
"Tricks and Treats," Freaks and Geeks (Season 1, Episode 3)
There comes a moment in every child's life when they have to decide if they're too old to go trick or treating anymore. That bittersweet time is captured perfectly in Freaks and Geeks' one and only Halloween outing. Watching Lindsay embrace the day as an opportunity to create mischief, while her little brother, Sam, tries to decide if he should still be dressing up at all is emotional ode to the holiday.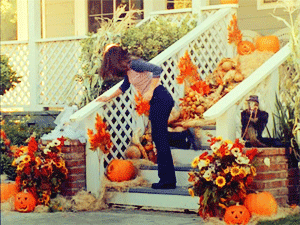 "Fear Itself," Buffy the Vampire Slayer (Season 4, Episode 4)
A fraternity's haunted house becomes all too real for Buffy, Willow, Xander, and Oz in this classic Buffy episode. Seeing each of the characters' fears become a reality is as unsettling as the unexpected ending is hilarious.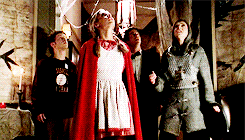 "Epidemiology," Community (Season 2, Episode 6)
Greendale's students become zombies, Troy gets to be a hero and realize he's not too cool for Halloween, and Jeff has a priceless encounter with a cat. This is an actual perfect episode of television.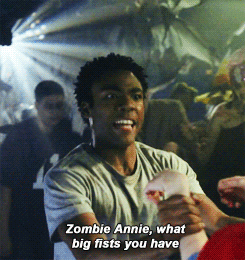 "Halloween," The Office (Season 2, Episode 5)
The Office went on to have several Halloween episodes, but its first remains the best. Halloween isn't always fun for adults, especially if it means spending the whole day working at your desk. The holiday becomes even dicier if your boss has no choice but to fire one employee by the end of the day, which is exactly the situation that Michael finds himself in.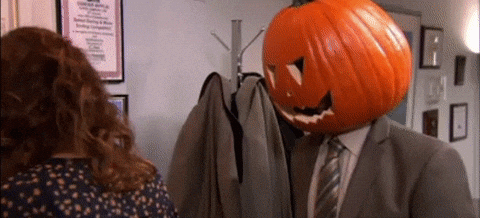 "Summerween," Gravity Falls (Season 1, Episode 12)
Despite being set in the summer, Gravity Falls pulled off a killer Halloween episode with a monster so spooky that you'll forget you're watching a children's show. The Summerween Trickster is one of the show's best monsters, and the fact that he appears in what's already an inventive half-hour of Halloween goodness is just a happy bonus.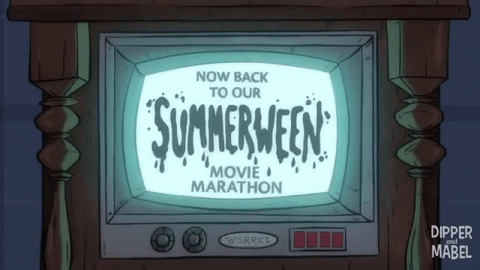 "Stevil," Family Matters (Season 8, Episode 7)
No, this episode is not just a fever dream from your childhood. "Stevil" actually happened, and yes, it's still terrifying. Whoever thought up the idea of a Steve Urkel puppet coming to life and creatively dismembering the Winslow family may have been an evil genius. Emphasis on the evil.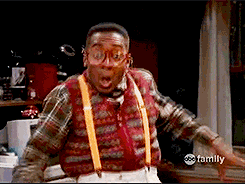 "The Haunted Mask," Goosebumps (Season 1, Episodes 1 & 2)
Speaking of Halloween episodes from your childhood that still hold up, "The Haunted Mask" definitely makes the list. The tale of a girl whose Halloween mask becomes fused to her face and sentient is truly the stuff of nightmares.

"Chuck Versus the Sandworm," Chuck (Season 1, Episode 6)
This first season episode of Chuck highlights the best part of Halloween as an adult: having fun with your friends. And that's definitely something you should make time for, even if you've recently become an asset for the U.S. government.

"Trick or Treat, Freak," Stranger Things (Season 2, Episode 2)
Stranger Things' Halloween episode is everything fans could possibly ask for, from the boys going trick or treating as the Ghostbusters to Bob Newby's wonderfully corny costume and the introduction of Dart, this is everything a holiday episode should be.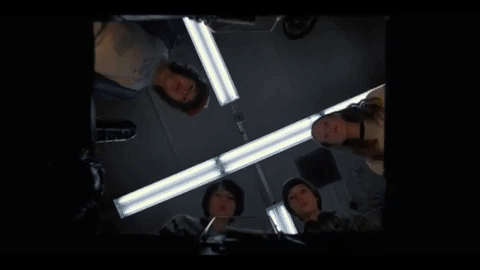 "Full Bars," Bob's Burgers (Season 3, Episode 2)
There is no feeling more rewarding than receiving a full size chocolate bar in your trick or treat bag, and the Belcher kids spend the first part of this funny and nostalgic episode chasing that feeling. As for the second half — well, let's just say they encounter a far less fun side of Halloween.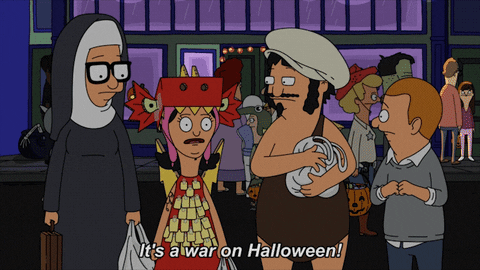 "Halloween," Brooklyn Nine-Nine
Just consider this a placeholder for every Brooklyn Nine-Nine Halloween episode, because they're all spectacular and way too hard to choose between.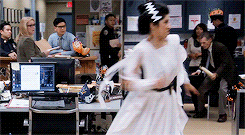 "Greg Pitkis," Parks and Recreation (Season 2, Episode 7)
Leslie's quest to take down "Greg Pitkis" is a beautiful thing, but Ann's disastrously boring Halloween party steals this classic episode.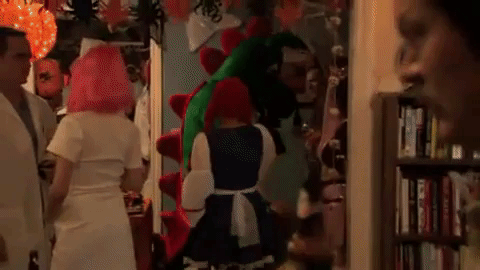 "Treehouse of Horror V," The Simpsons (Season 6, Episode 6)
The Shinning. Time and Punishment. Nightmare Cafeteria. This is Treehouse of Horror at its absolute best.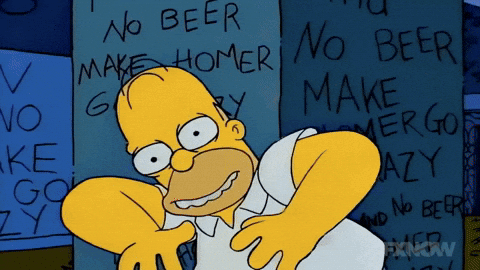 Now you have your lineup, so start streaming — and remember there's no shame in saving a little Halloween candy for yourself.
The post 13 perfect Halloween TV episodes that you need to watch this year appeared first on The Official Roku Blog.
Source: Official Roku Website