¿Sabías que puedes disfrutar de más de 100.000 programas de TV y películas directamente en tu dispositivo Roku? O ¿sabías que puedes buscar tu contenido favorito fácilmente?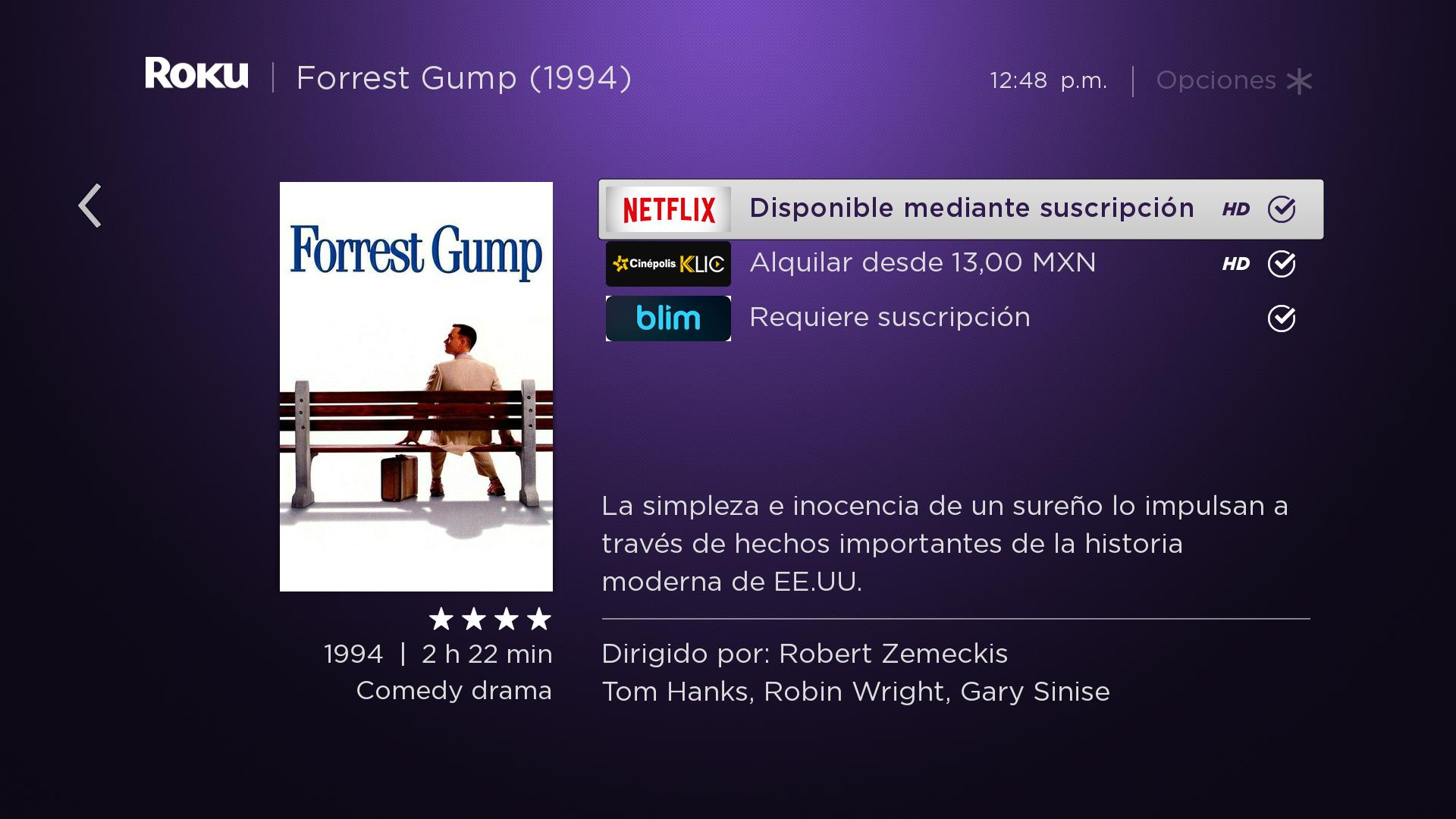 Pues si no sabías de estas cosas, aquí te compartimos 3 tips para que disfrutes al máximo de tu experiencia de streaming en Roku:
Busca tu programa de TV favorito, película, director o actor. Recientemente lanzamos la función de Roku Search en México, la cual te permite buscar tu contenido, actor o director favoritos. Esto significa que ahora dentro de sección 'Buscar' del menú, puedes deletrear el nombre de un actor, el título de una película o de una serie de TV, y los resultados te mostrarán los canales que ofrecen ese contenido. Los resultados estarán organizados por precio, así puedes ver si el programa o la película están disponibles de forma gratuita, o si tienes que pagar para ver el contenido en un canal en particular. Por ahora puedes buscar contenido de Netflix, AcornTV, Cinépolis KLIC, Blim y otros canales de contenido local (sólo disponible en México).
Convierte tu smartphone en tu control remoto. Si no puedes encontrar tu control remoto o tal vez tus niños se han apoderado del mismo (lo cual pasa con mucha frecuencia en mi casa), ahora puedes tomar control de tu streaming utilizando la aplicación móvil gratuita de Roku. La aplicación móvil automáticamente se conecta a tu dispositivo Roku y se convierte en tu control remoto, permitiendo que manejes tu experiencia de streaming directamente desde tu celular.
Escucha en modo privado. Si quieres seguir viendo tu programa favorito en la televisión, pero no quieres despertar a tu pareja o tus hijos, tenemos la solución perfecta para ti. Simplemente abre la aplicación móvil gratuita de Roku en tu smartphone, conecta tus audífonos y ¡listo! Ahora podrás seguir viendo tu programa, en modo privado.
¡Feliz streaming!
The post 3 tips para disfrutar de streaming en tu dispositivo Roku appeared first on The Official Roku Blog.
Source: Official Roku Website