Two months ago at the Consumer Electronics Show we announced plans with TCL® to ship new TCL Roku TV™ models with stunning UHD 4K picture quality. We're thrilled to share that TCL is launching six new 4K TCL Roku TV models that bring together the latest in TV design and technology, advanced connectivity and available 4K content to deliver on customer demands for both the highest quality and largest selection of streaming entertainment. You can order one of the new TVs starting today on Amazon.com.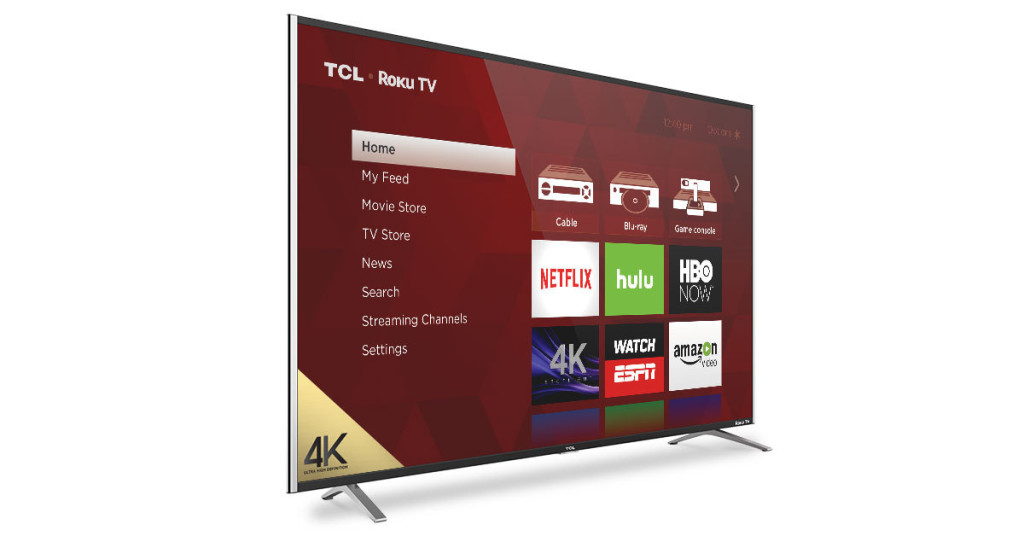 The new 55" ($599) and 65" ($999) models will join TCL Roku TV's award-winning S-series lineup and the premium P130 series will offer the ultimate 4K TCL Roku TV experience, adding an enhanced remote with headphone jack for private listening, voice search, and Remote Finder. The P130 series will be offered in 43" ($499), 50" ($599), 55" ($699), and 65" ($1099) screen sizes.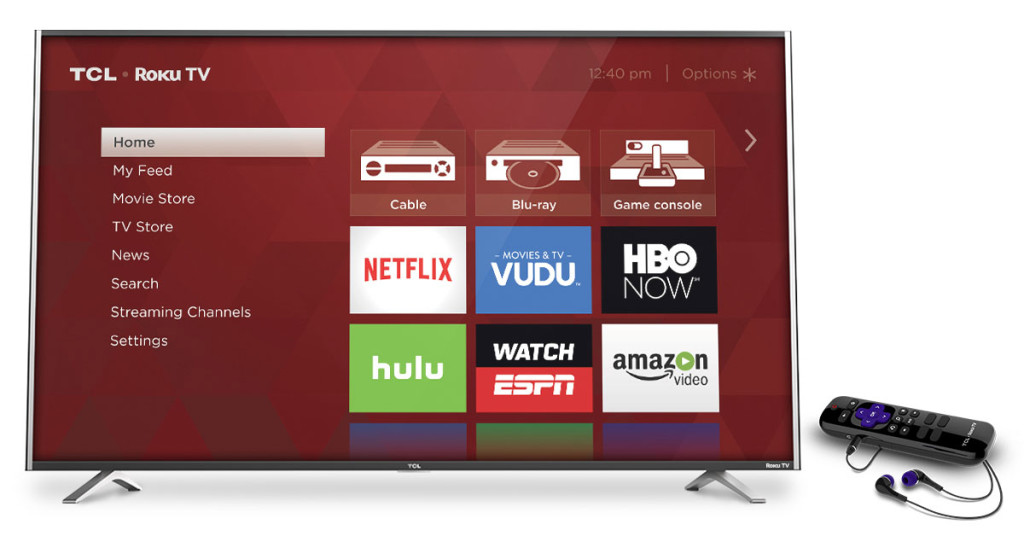 All 4K TCL Roku TV models include a powerful quad-core processor and feature Ultra HD picture quality with more than eight million pixels for enhanced clarity and detail. The new TVs also include the proprietary TCL Creative Pro 4K UHD Upscaling Engine, which allows customers to view 1080p HD content in near 4K quality. And for any expert picture calibrators out there, we have a new unique feature accessible in the Roku mobile app for Android and iOS that allows you to modify your picture settings to your liking. Click here to learn more about the Expert Picture Settings feature.
Discovering 4K content is fast and easy with Roku's 4K Spotlight Channel. The channel features a curated selection of great 4K content from a variety of popular streaming channels and is updated with new content on a regular basis. A 4K UHD category is also included within the Roku Channel Store to enable customers to access nearly a dozen streaming services that offer 4K entertainment including Amazon Video, Netflix, VUDU, YouTube, UltraFlix and more. Additional streaming services offering 4K content are expected to be added in the future.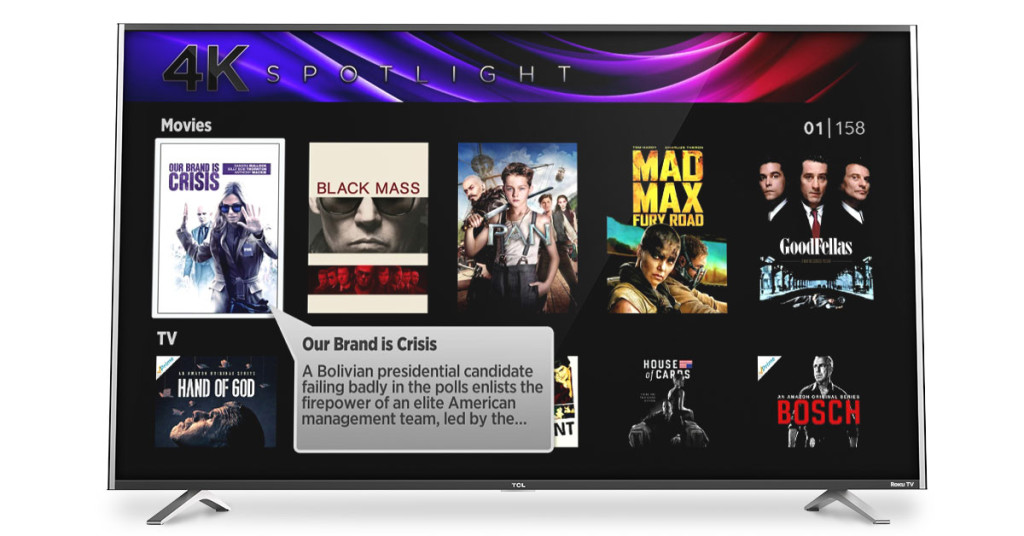 Other great features you'll find on every Roku TV:
An easy to navigate, customizable home screen that places streaming channels alongside your favorite TV entertainment choices, such as a game console, cable box or Blu-ray player.
Access to the Roku Channel Store, which includes more than 3,000 available streaming channels with 300,000+ movies and TV episodes plus sports, music, news, fitness, and much more.
Roku's comprehensive and unbiased universal search feature helps you find availability and pricing for movies and TV shows across more than 30 top streaming channels. Search results are ordered with the least expensive (or free) results listed first.
The Roku Feed enables you to follow entertainment you're interested in and be notified when it becomes available to stream – and at what price.
Learn more about why you'll love Roku TV!
Happy streaming!
The post 4K TCL Roku TV models available now appeared first on The Official Roku Blog.
Source: Official Roku Website