"There is a fifth dimension beyond that which is known to man. It is a dimension as vast as space and as timeless as infinity. It is the middle ground between light and shadow, between science and superstition, and it lies between the pit of man's fears and the summit of his knowledge. This is the dimension of imagination. It is an area which we call the Twilight Zone." —Rod Serling
Rod Serling, the creator of the groundbreaking anthology, The Twilight Zone, first said this fantastic monologue on November 24, 1958. Little did Serling know, these words would mark a new era of television and storytelling. These words also sparked the imagination of Jordan Peele, the creative engine behind Get Out, Us and the newest Twilight Zone reboot. With everyone buzzing about Peele's reboot, it's the perfect time for a refresher course in the original psychological sci-fi series and what better day to get started than National Twilight Zone Day?
Here are five iconic Twilight Zone episodes to get excited for the signpost up ahead. Hang on to your Roku player because your next stop is the Twilight Zone.
"Time Enough at Last" | (Season 1, Episode 8) | Netflix, CBS All Access, Prime Video, Hulu

Based off a short story of the same name, Time Enough at Last is a Twilight Zone classic. The episode follows the life of Henry Bemis, a soft-spoken bespectacled bank teller with a deep love for literature. Despite Bemis' efforts to enjoy some time to read, his wife and boss look for ways to keep him away from literature and humiliate him. Bemis' situation seems hopeless until a nuclear strike brings the apocalypse, making him the last person on Earth. End of civilization aside, Bemis cheerfully realizes he finally has time to be left alone with his favorite novels. Think this is a happy ending? Think again. The episode's final twist is life-shattering.

"The Monsters Are Due on Maple Street"  | (Season 1, Episode 22) | Netflix, CBS All Access, Prime Video, Hulu
What is a monster? Is it a creature with sharp teeth? Is it a beast hiding in the shadows? Or is it the very different vision offered by The Monsters Are Due on Maple Street? In this episode, residents of a peaceful neighborhood investigate strange incidences brought on by an overhead shadow. Desperate for answers, their community quickly nosedives into absolute hysteria. The episode's twist ending will make you question humanity itself.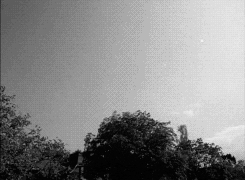 "To Serve Man" | (Season 3, Episode 24) | Netflix, CBS All Access, Prime Video, Hulu
Based on a story by Damon Knight, a towering alien race, known as the Kanamits, land on Earth, bringing promises of intergalactic cooperation to solve all of Earth's problems. Although world governments are initially skeptical, the Kanamits fulfill their promise by ending poverty and hunger. The only thing the Kanamits ask in return is for humankind's unquestioning trust. The Kanamits and humankind quickly establish an alliance, because what could possibly go wrong? The episode's ending is a profound reminder that there is more than one way to interpret a phrase.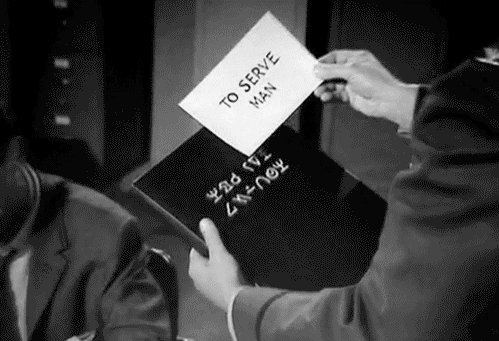 "The Eye of the Beholder" | (Season 2, Episode 6) | Netflix, CBS All Access, Prime Video, Hulu
The Twilight Zone's 42nd episode focuses on Janet Tyler, a desperate woman who just finished her 11th facial operation, hoping she will finally look normal. Completely covered in bandages, Janet begs the doctor for answers and for the chance to look at herself. Why is this so important to Janet? If her surgery is a success, the hospital will allow her to integrate back into society. The moment the bandages come off redefines the meaning of eye-opening.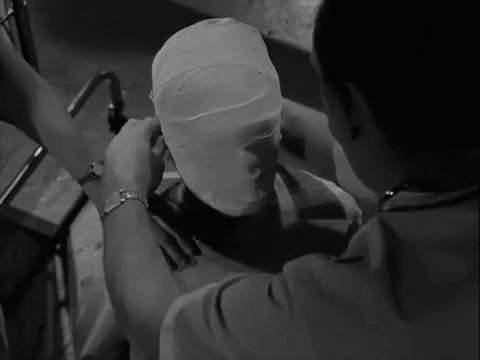 "It's a Good Life" | (Season 3, Episode 8) | Netflix, CBS All Access, Prime Video, Hulu
Unlike the other Twilight Zone episodes, It's a Good Life opens with the twist at the beginning. In the small town of Peaksville, a neighborhood is held hostage by a six-year-old boy with God-like powers. Will the community stand up to the power-drunk child or will they remain servants of a spoiled brat? This is a quintessential  Twilight Zone episode, layered with profound societal messages.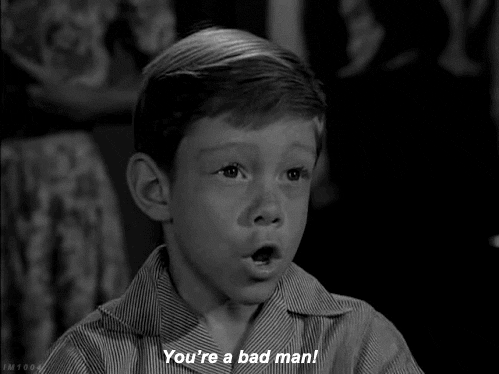 What's your favorite episode of The Twilight Zone? Hit us up on Twitter to let us know!
Happy Streaming!
The post 5 iconic The Twilight Zone episodes appeared first on The Official Roku Blog.
Source: Official Roku Website