Are you looking for the best gaming TV? Or maybe you just want to get the most out of the Roku TV you have. We surveyed nearly 200 gamers with Roku TVs about which features matter most to them. As a Roku TV owner and fellow gamer, myself, I was particularly interested in seeing these results. Let's get to it!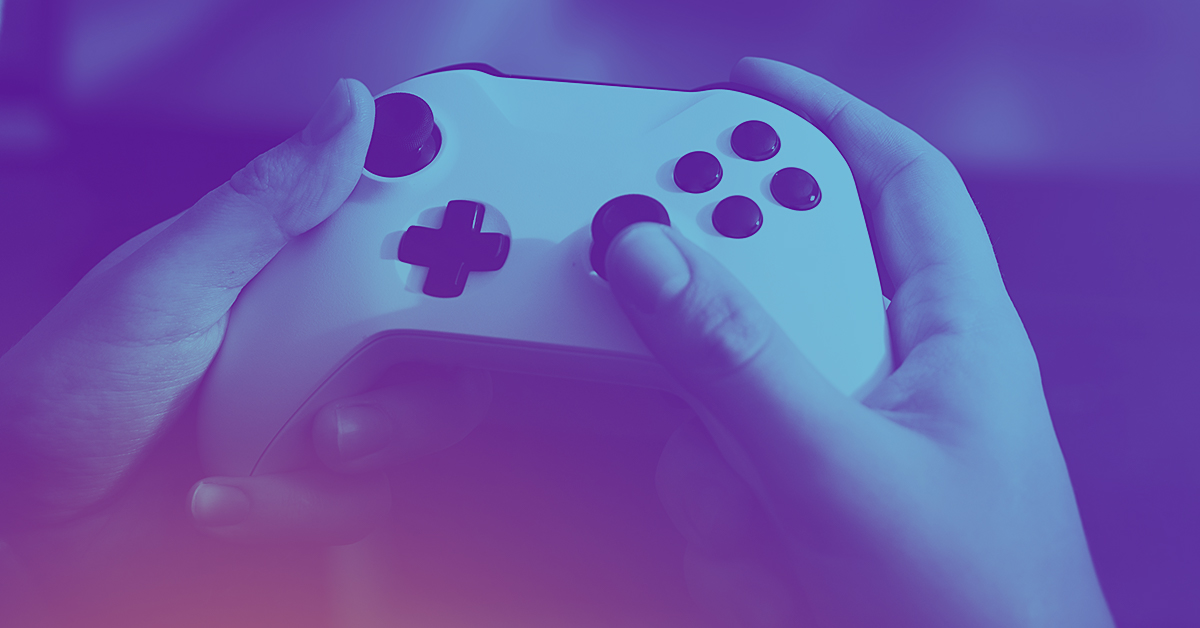 HDMI inputs
How many HDMI inputs do I need?
Besides the obvious criteria of TV size (the bigger the better right?), HDMI inputs were the most important feature to our gamers. This makes a lot of sense as you can't even use your game console without an HDMI on your TV.
Interestingly, our survey found that even heavy gamers were using their TVs for streaming TV just as much, if not more than gaming. This makes having extra HDMI inputs even more important. You'll want to make sure you have enough for your game console(s) plus a cable box and audio device.
Personally, I need three HDMI ports before considering any TV purchase. All Roku TVs come with at least three ports – some even have four! I need to be able to plug in both my Xbox and Roku Smart Soundbar, while having an extra port open—just in case.
How to switch HDMI inputs quickly
One of my favorite features of my Roku TV is how quickly I can change inputs, and the gamers in our survey felt the same. A Roku Voice Remote makes this incredibly fast and easy. All you have to do is press the mic button and say "HDMI 1" to switch immediately. You can even use custom input labels to name your consoles—I just say "Xbox" into my voice remote to switch to that input. It's that easy.
Don't have a voice remote? You can still use voice commands with the free Roku mobile app or use your compatible Alexa or Google Assistant devices to quickly switch inputs with your voice.
Audio quality
 It's no secret that flat-screen TVs may look great, but their sound quality usually isn't amazing out of the box. The thin body of the TV means there's less space for good speakers and these speakers often aren't pointed out at you, instead firing sound downward or even behind the TV. The gamers in our survey recognized this and said that audio quality was really important to them.
How to upgrade your audio quality
Fortunately, Roku TVs make it easy and affordable to upgrade to premium sound. Roku TV Wireless Speakers upgrade your streaming and gaming with crisp, clear dialogue, dynamic bass, and optimal stereo separation. That means your sound will feel true to your games (imagine hearing a racecar zoom from left to right) and you'll hear every detail. These speakers even come with a Roku Voice Remote!
If you want a full surround sound experience, you can start with Roku TV
Wireless Speakers, then expand with Roku Wireless Subwoofer for heart-pounding bass and Roku Smart Soundbar. I have this surround sound setup with my Roku TV, and trust me, it's worth it.
High Dynamic Range
When most people think about picture quality, they think HD and 4K. While a 4K TV delivers incredibly lifelike images with 4x the resolution of HD TVs, our gamers said High Dynamic Range (HDR) is an even more important feature for their TVs.
While 4K is all about the detail, HDR is all about rich, vibrant colors that pop off your screen. The enhanced HDR contrast makes dark scenes clearer and bright scenes even more detailed. While our gamers loved this feature, it's great for streaming as well.
HDR adds a real boost to your movies and shows, while bringing out the best in your games' animation. When you're looking for the best 4K TV for gaming, most of your options will feature HDR technology, so it's easy to find one at a great price. Just keep in mind that whatever you're streaming or gaming also needs to support HDR in order for you to notice a difference.
Refresh rate
 Alright we're about to get a little technical, but I'll keep it light, I promise.
What is refresh rate?
Your games, movies, and shows all tell your TV what image to show anywhere from dozens to hundreds of times every second. This frequency is called the "refresh rate". Unlike movies and TV shows with a fixed frame rate, video games create each frame of animation as you play, so the refresh rate for gaming from your console can vary.
Most TVs refresh at 60 frames per second (written in hertz, or HZ), while many
4K TVs use a 120Hz refresh rate. Our gamers surveyed said a 120Hz refresh rate was important to them because they get a much more responsive experience while gaming.
What refresh rate should I look for?
For the smoothest possible picture, you'll want a TV that supports a variable refresh rate. This is high-end feature, once exclusive to gaming monitors, that lets your TV keep up with each image update your game console instead of relying on a fixed rate.
For the majority of gamers and streamers, a 120Hz refresh rate is more than enough to stop motion blur and minimize input lag. If you're looking to upgrade to a next-gen gaming console, you might want to explore select Roku TVs with a variable refresh rate.
Game Mode
If you're a heavy gamer, especially one that enjoys online multiplayer games, the words "low latency" or "lag" are synonymous with frustration. Even a millisecond of lag from your TV input or internet connection can be enough to spoil the fun.
While your TV can't help with internet lag, Game Mode on Roku TVs can help cut down any input lag—meaning the time it takes for your TV to process the high-quality images from your game console. The gamers we surveyed loved this feature (as do I) and said it was important to their gaming experience.
What is Game Mode on Roku TV? Well, it helps your TV process the information from your game console even faster by slightly reducing the image quality. Not a bad trade-off for less input lag and a seamless gaming experience. Game Mode isn't a feature you'll need to keep on always, especially when you're streaming, but it's a real game changer when you need it.
THX Certified Game Mode
This week, TCL and THX introduced THX Certified Game Mode, which delivers lightning fast response time and the most optimal viewing experience, allowing games to be enjoyed the way they were intended by the creators with rich, vibrant colors and dramatic constant in crisp 4K HDR resolution.
Be sure to check out the new 6-Series TCL Roku TV models, the first TVs to feature THX Certified Game Mode.
Happy Gaming!
The post 5 Roku TV features great for gaming (and everything else) appeared first on The Official Roku Blog.
Source: Official Roku Website