Bill Frost has been writing about TV entertainment and tech since the 4:3-aspect-ratio '90s. In addition to CableTV.com, his work has appeared in The Salt Lake Tribune, Inlander, Las Vegas Weekly, and elsewhere. Bill is also a senior writer and streaming TV columnist for SLUGMag.com.
For years, I was a cable die-hard with a must-see TV list of epic proportions, even for someone who writes about television for a living. Normal people would never come close to maxing out their DVR's "favorites" list; I did it routinely.
I still manage a ridiculous TV load, but now I do it without cable—something I thought impossible until recently.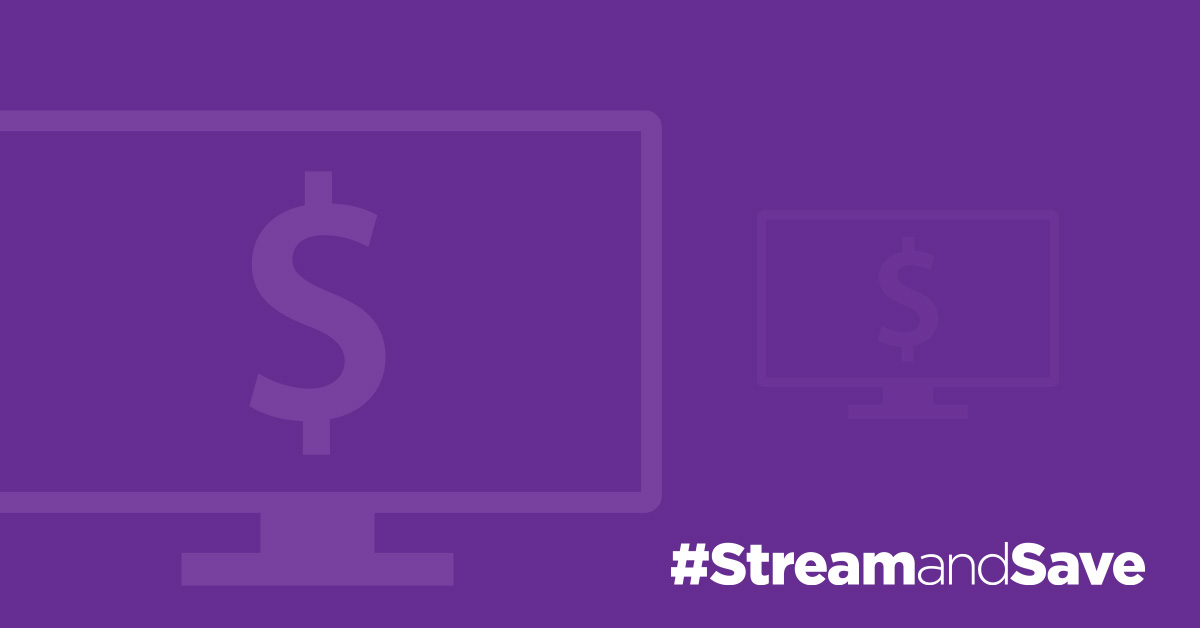 All it took was ticking the boxes on a quick checklist, which I'd recommend completing before you actually quit cable. Take streaming TV for a test drive first and save yourself the hassle and cost of possibly re-upping with cable (though I'll bet you won't).
1. Check your internet
Streaming TV is delivered entirely by an internet connection—the higher your speed, the better your experience. Most streaming TV services recommend at least 7 Mbps (megabytes per second) of download speed to avoid buffering and lag; 25—100 Mbps is the editorial baseline I normally use. It's better for handling the multiple internet streams (for surfing, gaming, chatting, etc.) of a modern household.
Telephone-line DSL internet will work for just streaming TV, but consider upgrading to cable or fiber-optic internet service if it's available to you. The speeds are higher (up to 1,000 Mbps) and the upgrade will pay for itself when you delete cable TV fees from your monthly bills.
2. Choose your device
I've been a Roku devotee for years, starting with the Roku 4 (still have it). I've used and reviewed several other high-end streaming TV devices, and Roku remains my favorite. I have a Roku Ultra, Roku Streaming Stick+, and Roku Express in the house.
You can also stream TV through the built-in apps of a smart TV or a Blu-ray player, but I prefer the flexibility of a standalone device, Roku or otherwise. Plus, it's far more expensive to upgrade to a next-gen smart TV versus buying a streaming device.
3. Find your channels
Apps (or as Roku calls them, channels) are where the real fun begins with streaming TV. For every on-demand streaming app you're familiar with (Netflix, Hulu, Prime Video, etc.), there are literally hundreds you've never heard of. It's possible to spend hours just browsing the Roku Channel Store (I know—I've done it).
Live streaming TV apps, which replicate the channel-grid format of cable TV, are part of  a slightly narrower field. Sling TV, Hulu + Live TV, and fubo TV are all excellent live streaming TV services, though you'll want to go over their respective channel lineups to make sure they carry the networks you watch.
I subscribe to a live streaming combo of YouTube TV ($50 a month) and Philo ($20 a month) to get all of my favorite channels. This still adds up to over $100 less than my previous monthly cable bill, and I'm not missing anything.
4. Customize your streams
One of the coolest aspects of streaming TV is personalization—you determine where your go-to stuff falls on the screen, not the cable company. On Roku devices, you can stack your favorite apps to the top for quick access. Or arrange them alphabetically, or by color—you do you.
There are even more options in live streaming TV apps, for example, most allow you to order channels however you like and delete those you never watch. Customization FTW.
5. Get your antenna
With all of this wondrous TV tech available, why bother hooking up an old-school over-the-air antenna? Because more options are always better. Should your internet go down, you'll still have something to watch. You'll probably even discover a dozen free HD broadcast channels you weren't aware of. When I did this, I found Comet, a channel that airs classic (and cheesy) sci-fi shows and movies 24/7. Now it's a favorite.
Antennas are also great for watching local news and sports you might not be able to get through streaming or cable, as well as channels that most live streaming TV services don't carry (like The CW and PBS).
Basically, an antenna is a one-time purchase that can give you free TV entertainment for years. Not bad for an under-$50 price tag.
Ready to cut the cable and try streaming TV? You've got nothing to lose (except a pricey cable bill).
The post 5 things to do before cutting cable appeared first on The Official Roku Blog.
Source: Official Roku Website