Feeling crafty? Our creative friends at Bluprint provided us some fun crafting projects that are easy to tackle while catching up on tonight's best TV. 
Want to keep your hands busy while you kick back in front of the TV? Start a little (or a big) DIY project! That's what you'll find in the Bluprint channel on Roku devices: thousands of hours of videos and classes, tips from industry experts and endless inspiration for all kinds of handmade projects, from knitting and sewing to baking and painting.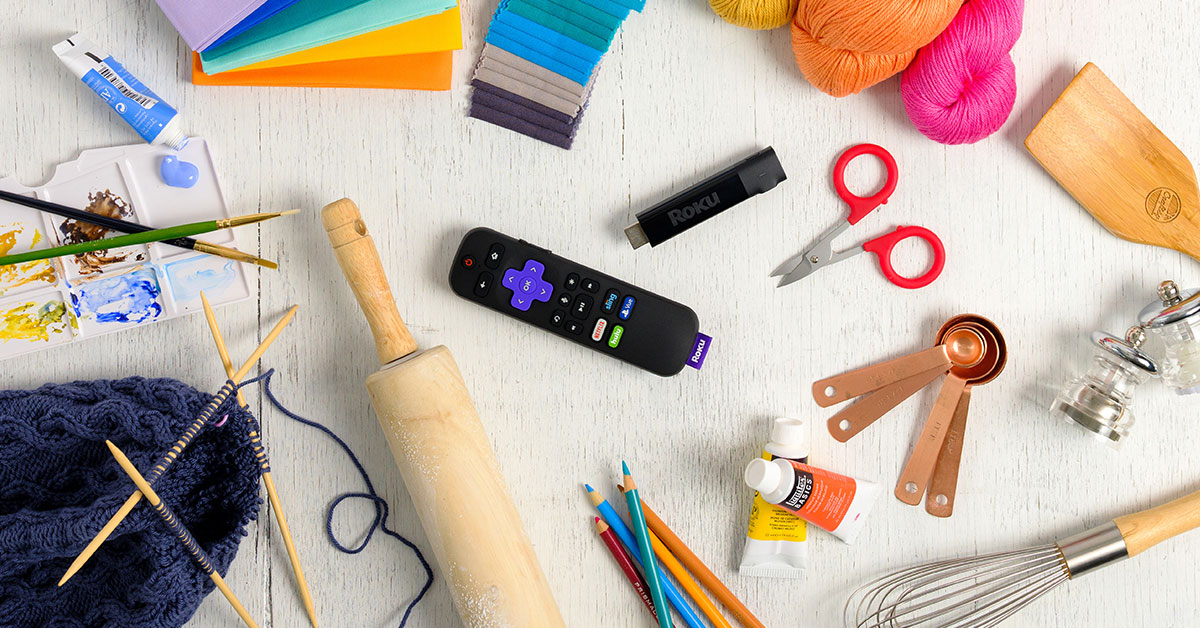 Ready to flex your maker muscle? Start with these TV-friendly projects.
A hand-lettered message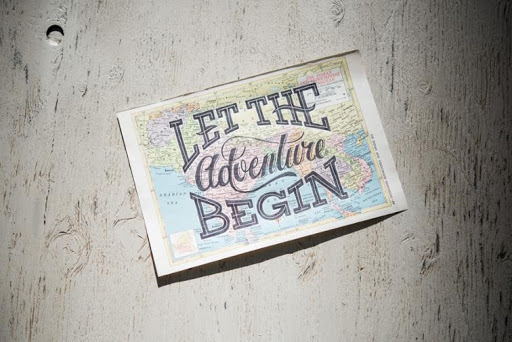 The best way to practice your hand lettering is writing quotes from your favorite shows and movies. In Hand Lettering for Beginners, you'll learn tons of typographical styles and lettering techniques, so you can create a lettering style that matches what you're writing.
A hand embroidery sampler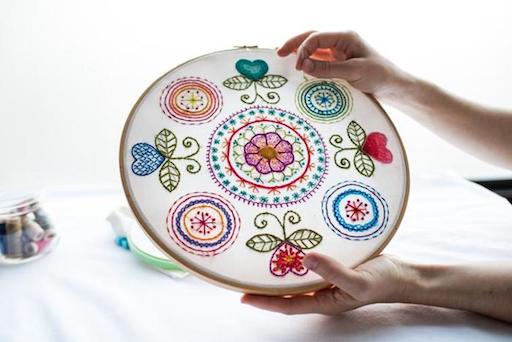 There's nothing quite as meditative as pulling a needle and thread through fabric. Best of all, you only need four small materials to try hand embroidery: fabric, floss, needles and hoops. Find out how to pick out your supplies and learn 20+ decorative stitches in Startup Library: Hand Embroidery on the Bluprint channel.
A still life painting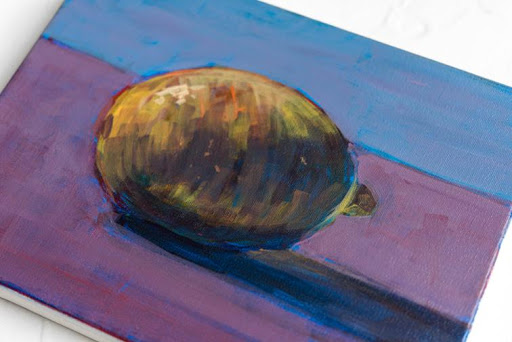 Ready to get your hands dirty? Put your paintbrush to canvas and create a custom still life painting, with step by step directions in Startup Library: Painting With Acrylic. Acrylic paints are especially forgiving, so you can easily fix mistakes when you (and your brush) get distracted by a plot twist.
An English paper-pieced quilt block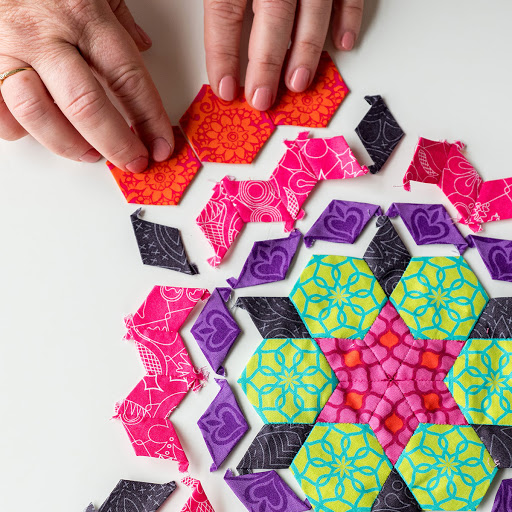 Most of the time, quilting requires a lot of time at the sewing machine. But there's one technique that lets you take patchwork anywhere — even on the couch. The English paper piecing method (which sounds way harder than it is!) lets you stitch small fabric pieces by hand, using printed templates as a guide. Get the step-by-step video tutorial in English Paper Piecing: Beyond the Basics on the Bluprint channel.
A traditional granny square blanket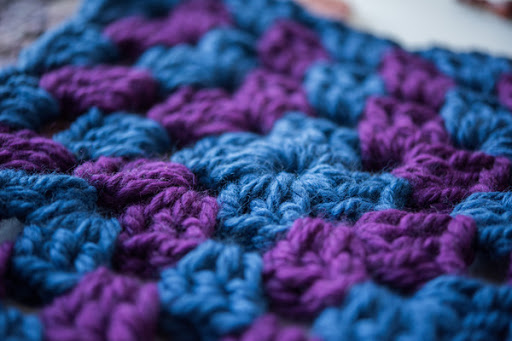 When it comes to multitasking when crafting, it's best to find a repetitive motion so you don't have to think about what your hands are doing. That's why granny squares — a classic crochet motif — are the ideal project for a day of binge-watching. Start with a tiny square (you can learn how in Classic Crochet: The Granny Stitch) then keep adding rounds until it's a full-blown blanket.
A pair of knit handwarmers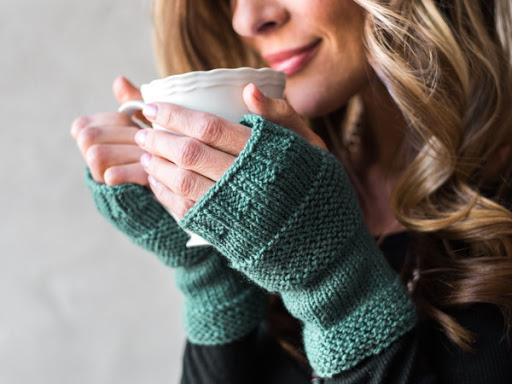 Even newbie knitters can whip up a pair of these fast, fun and functional mitts. And if you've never touched a knitting needle before, just tune into the Startup Library: Knitting class on Bluprint, where you'll get detailed directions from cast on to bind off. With enough practice, you'll be able to knit without looking down at your stitches at all.
Let expert instructors walk you through all these projects — and so much more! — with hours of up-close, high-def video instructions on the Bluprint channel. Add the channel and start your 7-day FREE trial!
The post 6 DIY projects you can make while watching TV [guest post] appeared first on The Official Roku Blog.
Source: Official Roku Website