There's something viscerally appealing about knowing that the film or TV show that you're watching really happened. Pangs of sadness and pounding anger seem to pack more punch. We've broken down six of the best "based on a true Story" and why you need to watch them.
Spotlight – BBC iPlayer
"If it takes a village to raise a child, it takes a village to abuse one."
Winner of the Academy award for Best Picture and Best Original screen play, this film will leave you begging the question "how could they let this happen?" Follow an outstanding cast, including Mark Ruffalo, Michael Keaton and Rachel McAdams, as they spearhead an investigation by The Boston Globe's 'Spotlight' team into the local catholic church. Feel a chill creep up your spine as the investigation unfolds.
IMDb: 8.1/10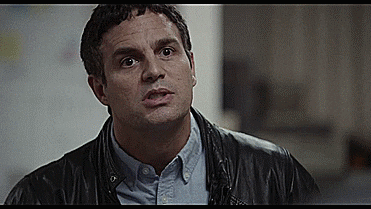 Moneyball – Netflix
"This better work"
This slice of sporting history with a twist delivers the story Billy Beane (Brad Pit) and Peter Brand (Jonah Hill) as they changed sporting recruitment forever. Bean as the General Manager of the Oakland A's is electrically charming, and the film plays of the duality of struggling sports manager and the fickle world around him with a delicate but heartfelt touch. This is a must see for lovers of sports, redemption or Phillip Seymour Hoffman.
IMDb: 7.6/10
Chernobyl – NOW TV
"Can you taste metal?"
Chernobyl took this summer by a graphite infused storm. If you can wrap your head around soviet Russia's British accent, then this could be the mini-series for you. Chernobyl is an outstanding insight into the cost of bureaucracy, framed against real human peril and a cloud mounting threat that cannot and will not be shaken. Definitely one to binge-watch.
IMDb: 9.5/10
The Theory of Everything – Netflix
"Look what we made."
How many of us really know the story behind the household name Professor Stephen Hawking? Essentially uplifting, terribly British and dreadfully sad, The Theory of everything answers the questions behind the man behind the theories. This biopic is an exploration of a man's life and struggle, refusing to get too 'bogged down' by the science. Eddie Redmayne and Felicity Jones are utterly convincing in their roles as young lovers who are forced to face the challenges of a degenerating illness.
IMDb: 7.7/10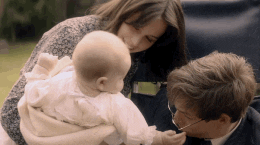 Dallas Buyers Club – Netflix
"You enjoy your life, little lady. You only got one."
Dallas Buyers Club is what happens when the 1980s wild west and the aids crisis collide. We see Ron Wilson (Matthew "alright alright" McConaughey) a rodeo star and cowboy walk a mile in the boots of a different community when he contracts the HIV virus, a performance which won him the Academy Award for Best Actor. He Stars alongside Rayon (Jared Leto), who won Best Supporting Actor for his part in this film. This is a film of tolerance as we follow Wilson's journey to try to understand his own condition and to help those who are suffering around him. Dallas Buyers Club is a truly brilliant portrayal of a true story.
IMDb: 8/10
Philomena – BBC iPlayer
"I forgive you because I don't want to remain angry."
The eponymous Philomena (Judy Dench) is joined by political journalist Martin Sixsmith (Steve Coogan) as she hunts for her son, who was removed from her at birth. This dissemination of the potentially dangerous role of religion in society doesn't pull it's punches when it comes to heartache. Though the notes of redemption and forgiveness are sweet to the ear. The film packs an emotional punch, which is twinned with unrivalled acting class from Dench and a breakout 'serious' role from Coogan. This film will sit with you after the credits have finished rolling.
IMDb: 7.6
Happy Streaming!
The post 6 Films and TV shows you need to watch based on a true story appeared first on The Official Roku Blog.
Source: Official Roku Website