Ever watch a film so revolutionary it deserved a national day? Chances are you have. George Lucas' Star Wars trilogy forever changed the way filmmakers approached storytelling and filmgoers measured cinematic experiences. In honor of National Star Wars Day, we salute the films and television shows that were inspired (maybe even a little too much) by Star Wars. So grab a cup of bantha milk, activate your Roku device, and check out the TV shows/movies that are strong with the fourth.
Alien (1979)
YouTube, Google Play, Cineplex Store.
Summary:
In a distant future, a commercial spaceship answers a distress call from a distant moon. After exploring the moon, the crew unknowingly brings a vicious creature into their spaceship.
The Fourth Factor:
It is no secret Alien's renowned director, Ridley Scott, was inspired by Star Wars. Scott has often credited Star Wars for his creative approach towards Alien, noting he drew inspiration from Star Wars' unique visuals, stunning audio effects, and groundbreaking vision of a grungy science fiction world. Even the success of Star Wars helped greenlight Alien since Star Wars' massive earnings sparked Hollywood's rush to produce more sci-fi films.
The Dark Knight Rises (2012)
Netflix, YouTube, Google Play, Cineplex Store.
Summary:
After eight years in exile, Batman must come back to save Gotham City from a fearsome guerrilla terrorist named Bane.
The Fourth Factor:
The Dark Knight Rises' famed director, Christopher Nolan, drew inspiration from Star Wars' main villain, Darth Vader, to craft Bruce Wayne's primary foe, Bane. In an interview, Christopher Nolan discussed Bane's similarities to Darth Vader, such as their signature mask, raspy breathing, imposing physique, and impatience towards failure. Nolan's interest in Star Wars doesn't end at character development. The Dark Knight trilogy's structure is similar to the original Star Wars trilogy too, as both follow an origin first chapter, a dark second chapter, and a massive showdown third chapter.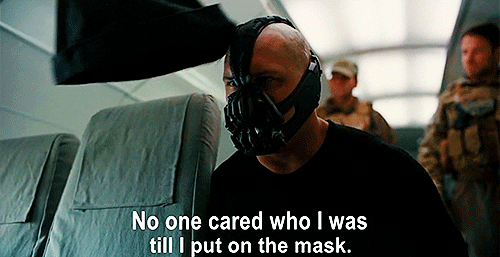 Toy Story (1995)
YouTube, Google Play, Cineplex Store.
Summary:
Two toys, Buzz Lightyear and Woody, must find a way to get back to their owner, Andy, before he moves without them.
The Fourth Factor:
Pixar Animation Studios used to be a division of Lucasfilm, so it comes as no surprise that the studio's first movie, Toy Story, drew inspiration from the Star Wars saga. In Toy Story, Buzz Lightyear features many elements from the Star Wars universe, such as his "from a galaxy, far, far away" backstory and his pursuit to stop a planet-destroying weapon. Even Buzz Lightyear's sound effects, such as his blaster and his breathing, were the same sound effects used in Star Wars. To this day, Pixar Studios sprinkles their feature films with Star Wars references, including Wall-E and The Incredibles.
Guardians of the Galaxy (2014)
Netflix, YouTube, Google Play, Cineplex Store.
Summary:
A group of intergalactic mavericks, known as The Guardians of the Galaxy, must come together and save the universe from the genocidal Ronan the Accuser.
The Fourth Factor:
To say Guardians of the Galaxy drew inspiration from Star Wars is an understatement. Guardians of the Galaxy is practically a smörgåsbord of Star Wars tropes. Let's start with the plot: an unlikely hero leads a rebel misfit group against an evil, planet-destroying force. Look closer and more signature Star Wars tropes appear. The complicated mentoring relationships (Gamora and Thanos? Darth Vader and Emperor Palpatine… anyone?) The prison break. The pursuit of self-discovery. The force fields. The intense spaceship battles. Even the main protagonist, Peter Quill, could be described as a mixture of Han Solo and Luke Skywalker (a charming space outlaw yet an orphan chosen one). The list goes on, and on, and on.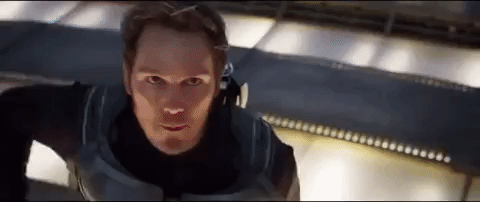 Star Trek (2009)
Prime Video, YouTube, Google Play, Cineplex Store.
Summary:
The USS Enterprise's novice crew must stop the vengeful Nero from destroying Earth.
The Fourth Factor:
This entry may anger diehard Star Trek fans, but Star Wars' influence in the 2009 Star Trek reboot is evident.  Some of Star Trek's notable staff admitted the Star Wars trilogy influenced their work on the reboot.  For example, J. J. Abrams, the director of the 2009 Star Trek film (and Star Wars: The Force Awakens), stated he drew inspiration from Star War's rhythm, pacing, and comedy. Writers Alex Kurtzman and Roberto Orci also looked to the original Star Wars story to help them structure Star Trek's character development and battle sequences. As for what science fiction saga is better… you can be the judge.
Battlestar Galactica (1978)
YouTube, Google Play.
Summary:
After the annihilation of the Twelve Colonies of Mankind, the Battlestar Galactica leads the way to the lost thirteenth colony, also known as Earth.
The Fourth Factor:
Where does inspiration end and plagiarism begin? When it comes to 1978's Battlestar Galactica, the low-budget television show might have crossed that line. Battlestar Galactica's grungy aesthetics, special effects, plot points, title card, and even a Han Solo-like character named Starbuck, left 20th Century Fox no choice but to sue Universal Studios for stealing 34 distinct Star Wars ideas.
Noticed any TV shows/films missing? Feel free to add them on Roku's social media pages.
Above all: #MayTheFourthBeWithYou!
Happy Streaming!
The post 6 movies and TV show inspired by Star Wars appeared first on The Official Roku Blog.
Source: Official Roku Website