There's no doubt the holiday season can be stressful and while it may be chaotic in the kitchen, there's no need to stress when it comes to streaming. Not only can you take advantage of some awesome Black Friday promo pricing, but we've made it even easier to figure out what to stream during any of the "Six stages of holiday streaming." What exactly are theSix stages of holiday streaming, you ask? Let us enlighten you!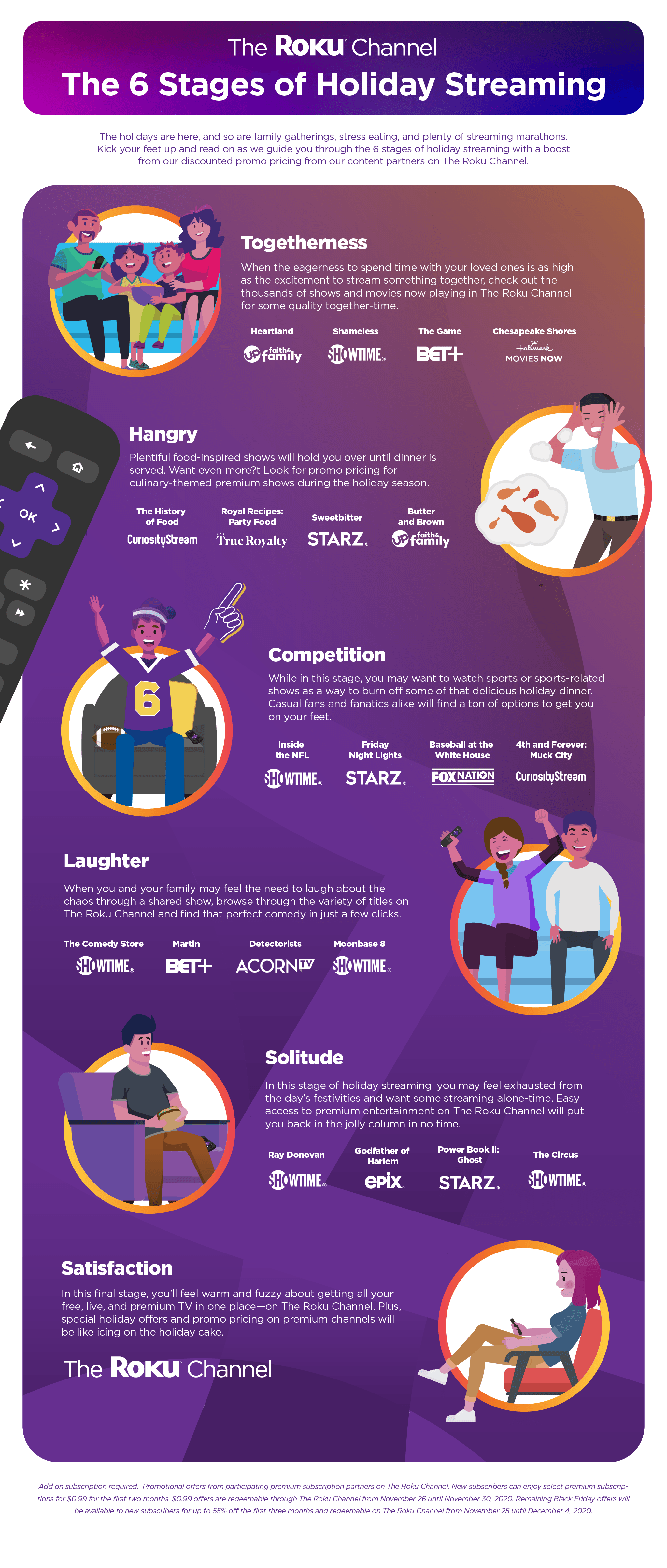 Stage 1: Togetherness
The first stage of holiday streaming is togetherness, when the eagerness to spend time with your loved ones is high as is the excitement to stream something together. You're likely to choose something that's lighthearted, funny or heartwarming. Alternatively, you might choose to stream something that reflects your family's mood/dynamic. Things you could stream include: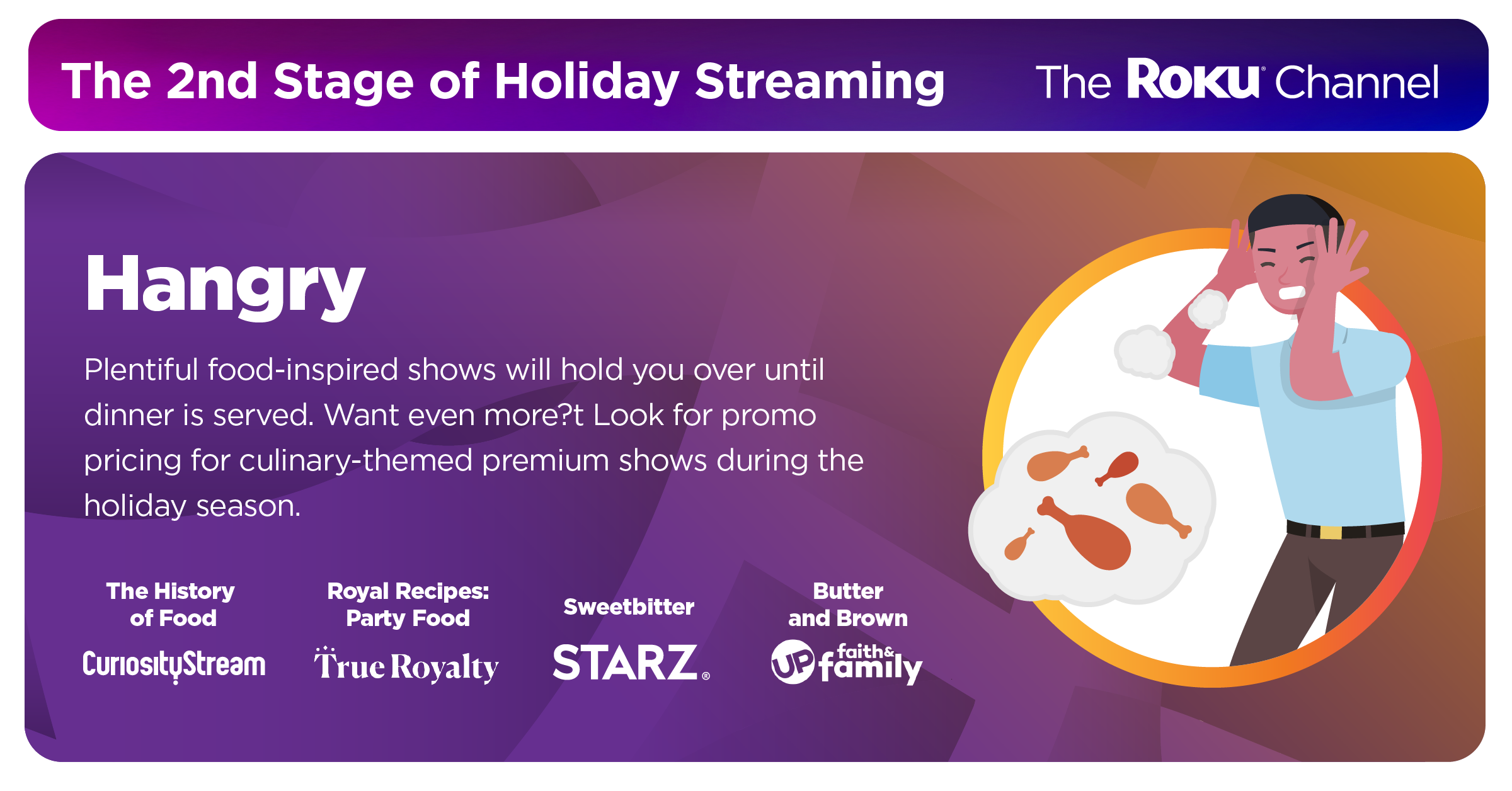 Stage 2: Hangry
In the hanger stage, you tend to busy yourself with an activity as you anticipate the big feast. Streamers are often found distracting themselves with food-inspired shows. While the rumbling in your belly grows and the wafting smells move from the kitchen to the living room, your appetite can be distracted with shows such as: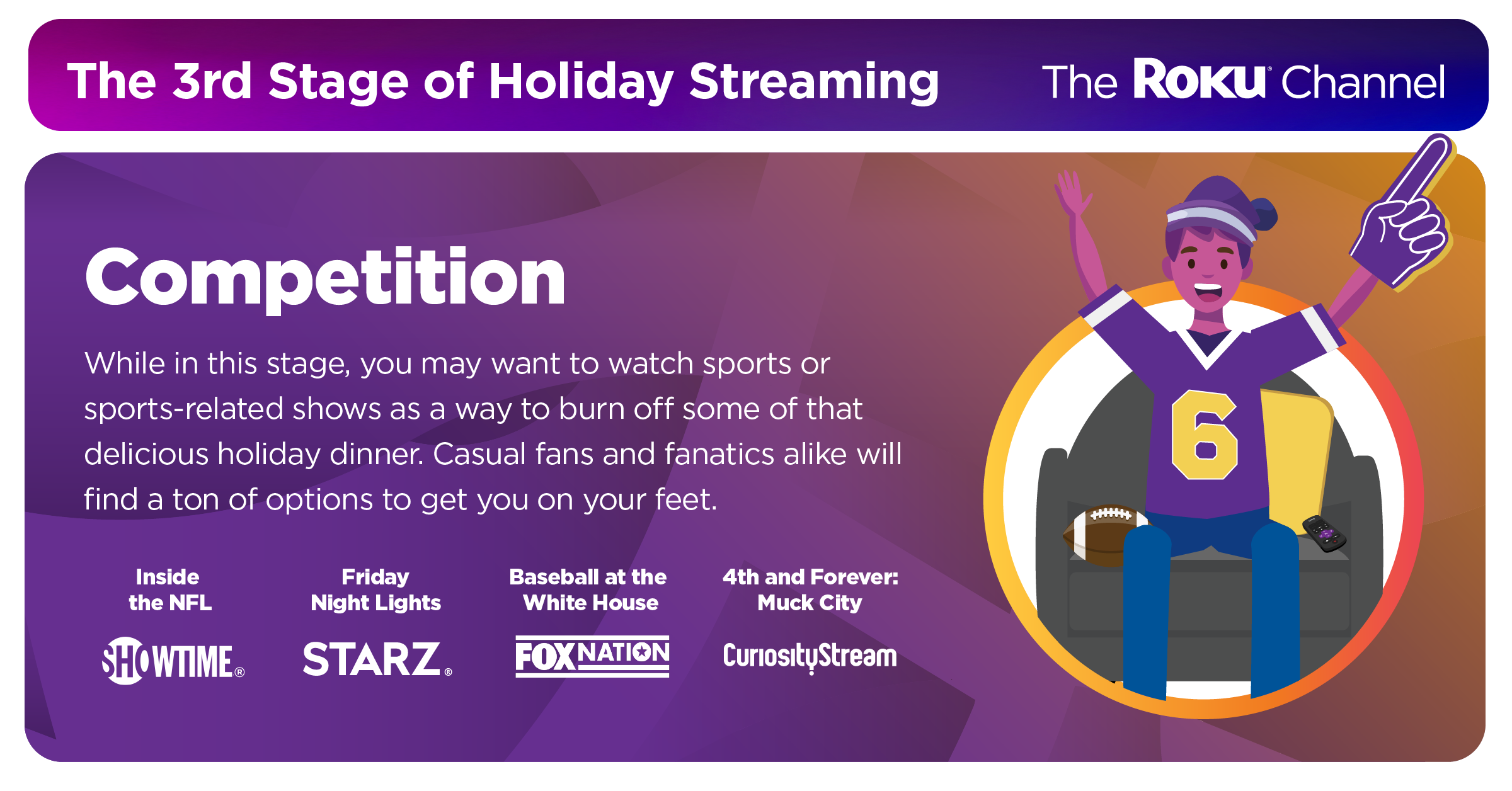 Stage 3: Competition
Once dinner has finished, streamers can experience a surge in competitiveness, resulting in the third stage of holiday streaming. While in this stage, you may want to watch sports or sports-related shows as a way to burn off some of that delicious holiday dinner. Some streaming suggestions include: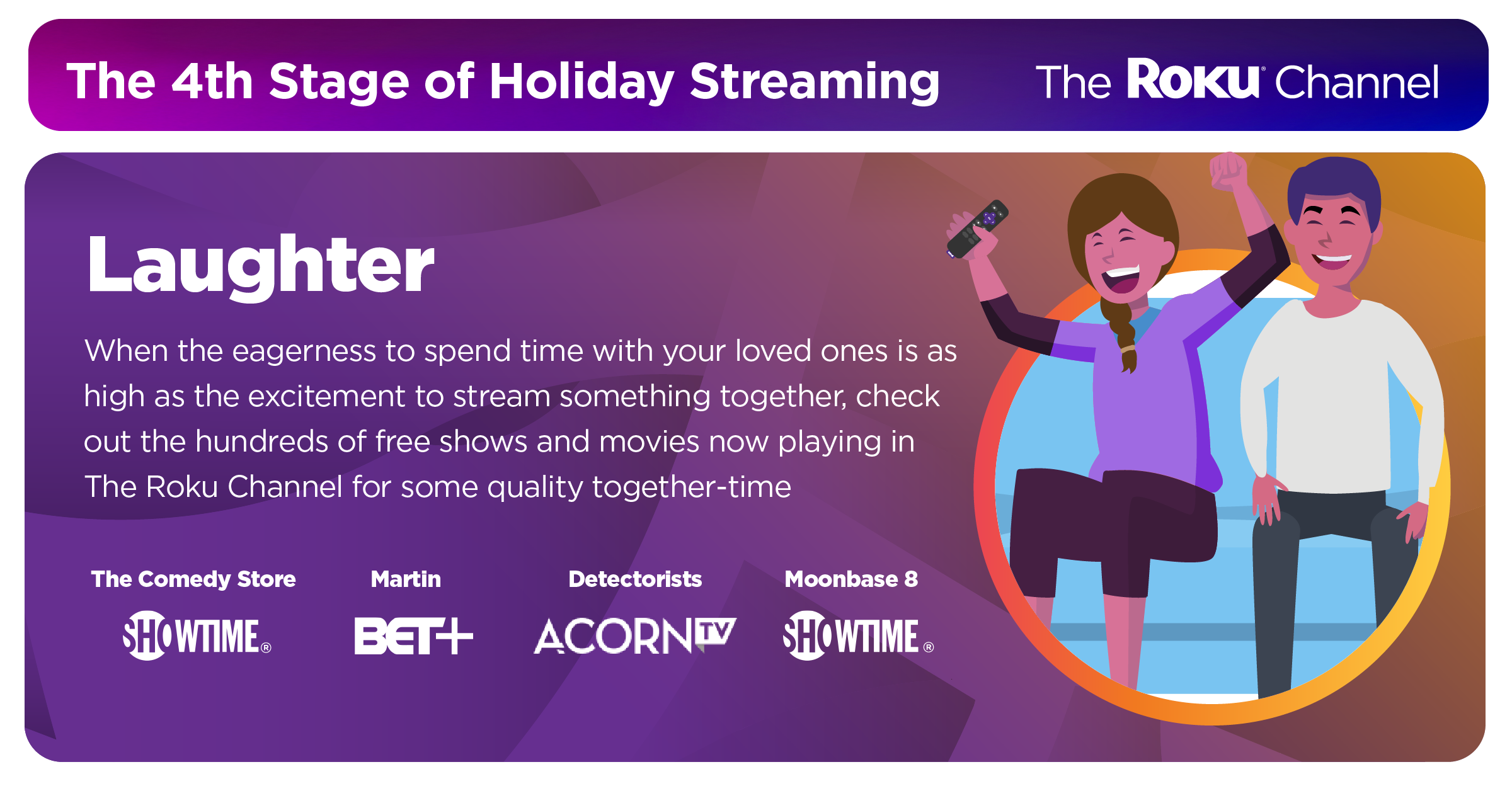 Stage 4: Laughter 
The fourth stage of holiday streaming is laughter. Once the competitiveness amongst family members has subsided and the desire to rally for a post-dinner dessert eating competition has subsided, you and your family may feel the need to laugh about the chaos through a shared show. Things to stream during this stage that will give you a hearty chuckle include: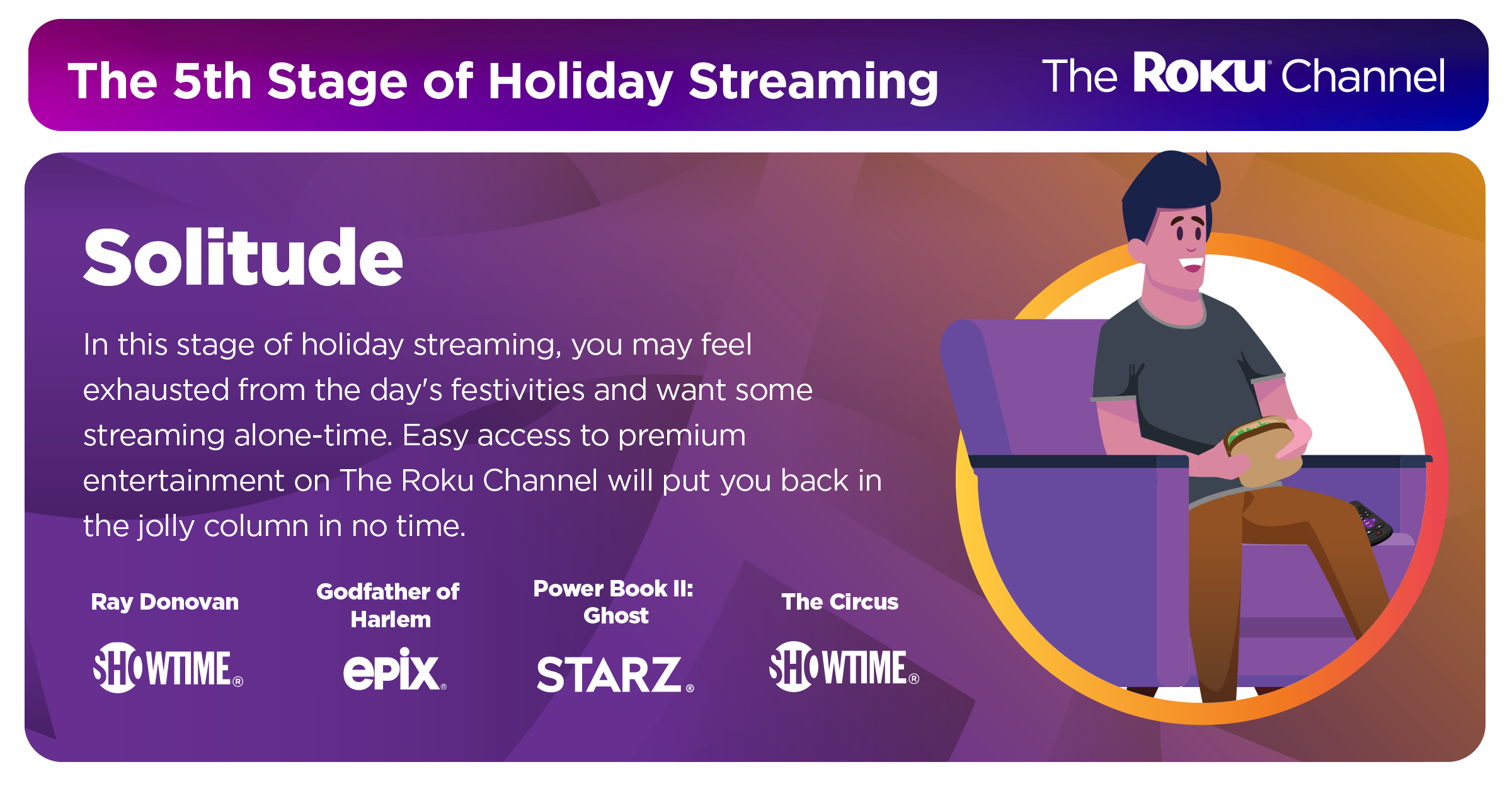 Stage 5: Solitude 
Solitude is the the fifth stage of holiday streaming. Streamers may feel exhausted from the day's festivities and hence, will want to do some streaming alone. Often times, brooding accompanies this stage, with many streamers opting for grittier streaming options. Some programs to stream in stage five include: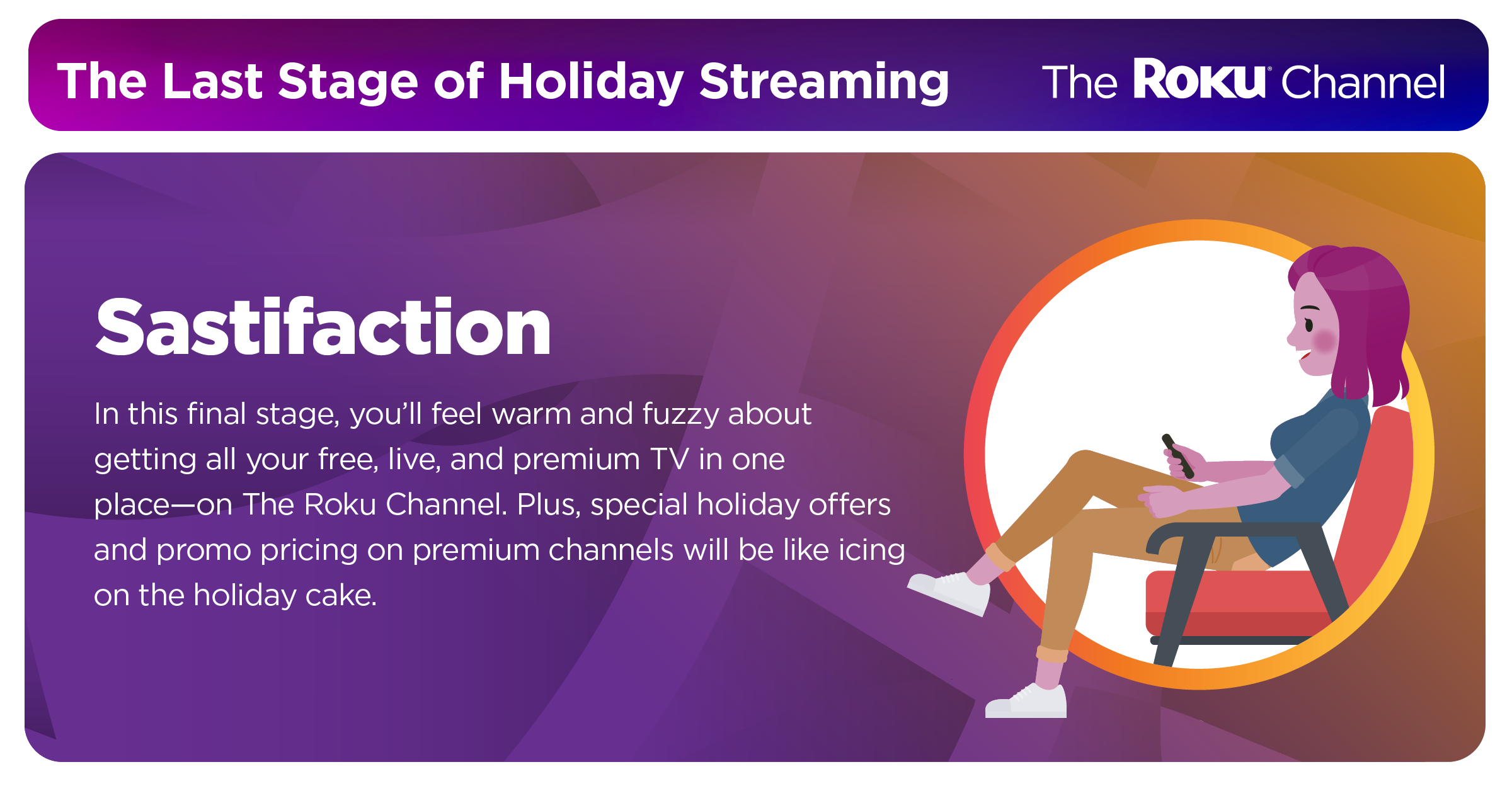 Stage 6: Satisfaction
The family is fed. Dishes are cleaned and put away. It's time to kick your feet up and enjoy some hard-earned R&R! The Roku Channel's limited time promo pricing offers from premium subscriptions partners such as SHOWTIME, STARZ, EPIX and Noggin and many more will certainly help you achieve the final stage of holiday streaming nirvana. So sit back, take advantage of our premium subscription offers and, most of all, enjoy!
What stage of holiday streaming are you most excited for? 
Happy Streaming!
The post 6 stages of holiday streaming — and what to watch! appeared first on The Official Roku Blog.
Source: Official Roku Website