The Roku Channel is a prime destination for free TV on your Roku streaming player or Roku TV. No subscriptions, fees or logins are required to access hundreds of free movies, TV shows and documentaries, with a selection of box office hits and TV shows featured every month. Next to on demand entertainment The Roku Channel also offers live TV channels, and the great news is that we just added eight new channels for you to enjoy!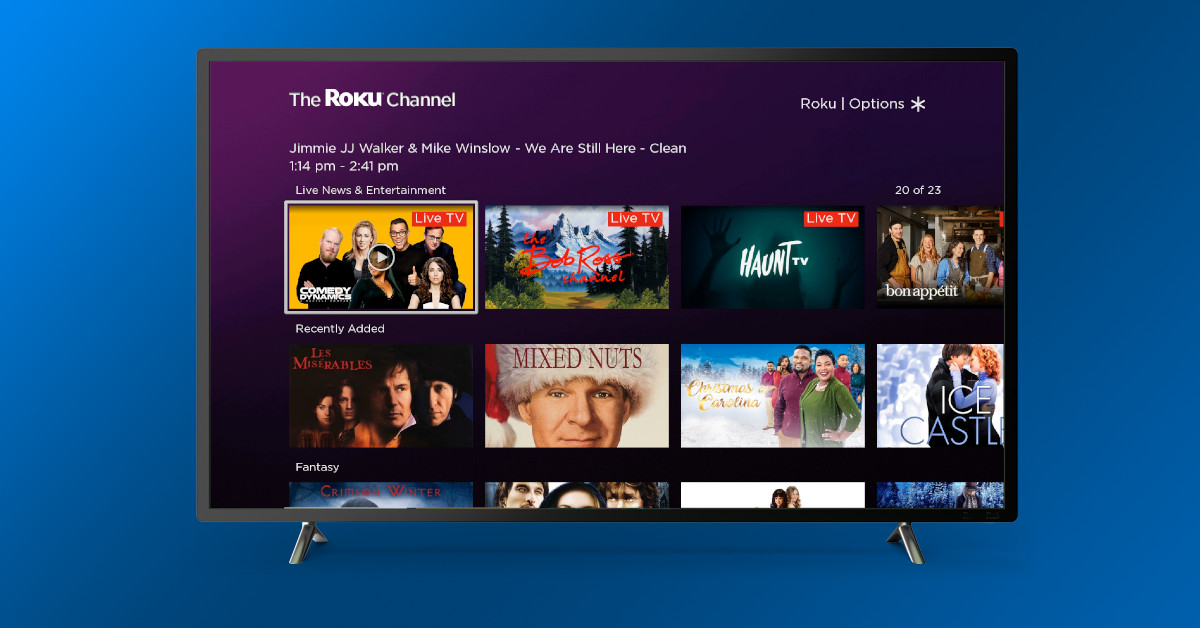 Add The Roku Channel to your home screen and get access to these and more:
Bon Appétit
Home to the best food content, made by people who love cooking and eating more than anything else. Enter the Test Kitchen and watch Bon Appétit capture food with a modern lens.
Sports Grid
Daily sports betting odds, moneylines, match ups, live scoring, news, stats, and player info for NFL football, MLB baseball, NBA basketball, NHL hockey, & NCAA.
HauntTV
Programmed with chills in mind, HauntTV is where the afterlife comes to life.
Latido Music
The #1 TV network for fans of all genres of Latin Music. News, interviews and the best Latin, Reggaetón, Latin Trap and Regional Mexican music videos.
GSTV
The first ever dedicated channel for esports and gaming personalities.
Revry
Watch Queer TV 24/7– Live LGBTQ Movies, Shows, Music, and News, all in one place!
Comedy Dynamics
Comedy Dynamics is the premier destination for the largest independent stand-up comedy library in North America.
The Bob Ross Channel
Showcases memorable moments and incredible paintings from the long-running public television series and delivering hours of quality entertainment that is enjoyable for the whole family.
The post 8 Brand New Live TV Channels on The Roku Channel in Canada appeared first on The Official Roku Blog.
Source: Official Roku Website