Hey everyone! As you already know, Premium Subscriptions on The Roku Channel offers one click sign-up, easy subscription management and a single monthly bill. We're continuing to expand the services available via Premium Subscriptions to make it even easier for you to access your favorite entertainment. Starting this week, you'll be able to enjoy a few more notable subscription services. And don't forget, all Premium Subscriptions on The Roku Channel offer at least a 7-day free trial to new users! Check out the latest additions below.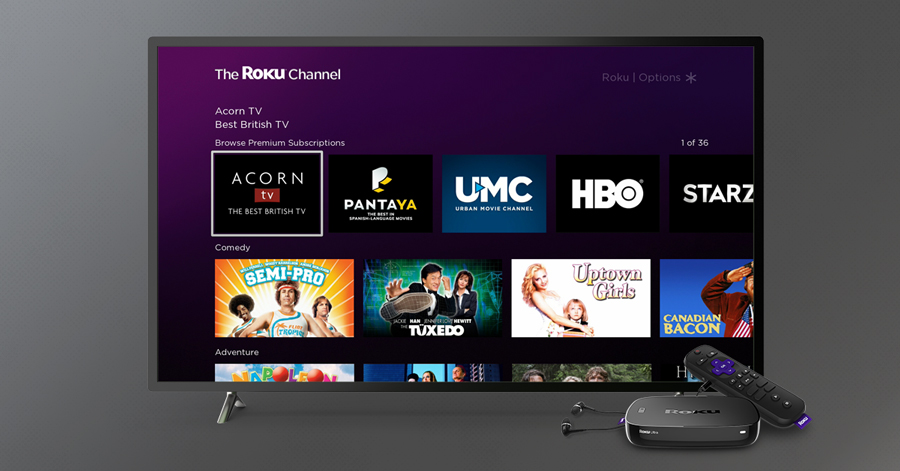 New Premium Subscriptions services on The Roku Channel:
We're now bringing you more than 30 Premium Subscriptions services through The Roku Channel, as well as offering 10,000+ free, ad-supported movies and TV episodes, and more than two dozen live and linear streaming services like ABC News, TMZ and more. Have you checked out the new free movies on The Roku Channel lately?
Happy Streaming!
Cancel before free trial ends or subscription renews at full price until canceled. Visit https://go.roku.com/therokuchanneltc for full terms.
The post Acorn TV and more coming to Premium Subscriptions on The Roku Channel appeared first on The Official Roku Blog.
Source: Official Roku Website