With Orphan Black just weeks away from its series finale and a brand new season of Top Gear America premiering Sunday, we're thrilled to bring you BBC America – available today on Roku players and Roku TV models in the U.S.!
BBC America is a hub of innovative, culturally contagious programming including the top-rated science-fiction phenomenon Doctor Who, fan-favorite Orphan Black, groundbreaking unscripted series Top Gear, buzzy and wildly bizarre Dirk Gently's Holistic Detective Agency starring Elijah Wood, as well as the upcoming series Killing Eve from Phoebe Waller-Bridge, and Blue Planet II, the next chapter in the epic story of our planet. The network was recently recognized with ten Emmy award nominations for Planet Earth II.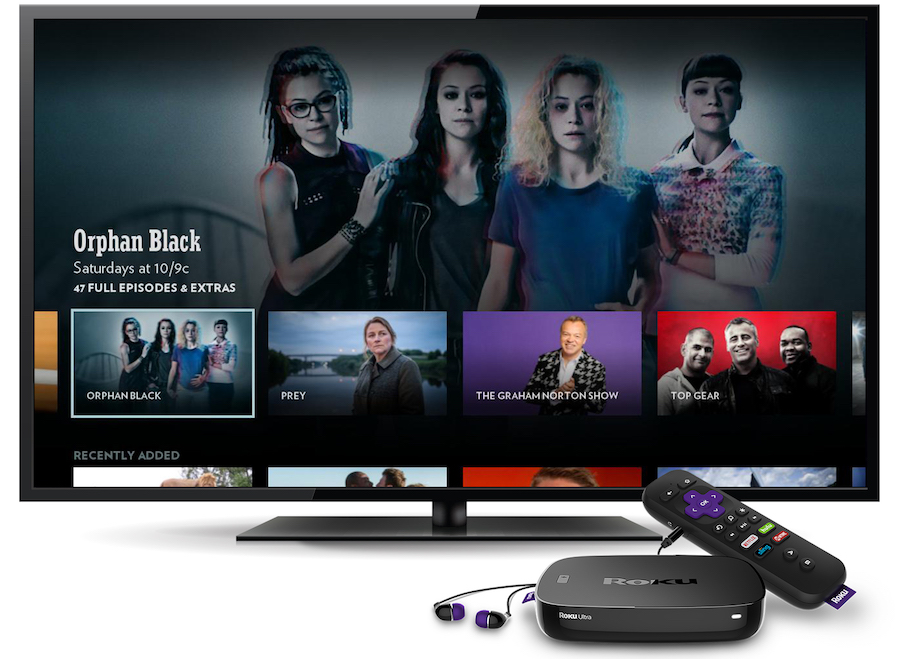 With a nod to its UK roots, the reimagined US spin-off of Top Gear will appear with three new presenters and eight new episodes. Hosts included racing enthusiast and veteran film and TV actor William Fichtner, world champion drag racer Antron Brown, and premier British automotive journalist Tom "Wookie" Ford. Top Gear America will review not just exclusive and state-of-the-art vehicles, but also the cars of America's culture defining past. From the latest supercars to the ultimate in automotive engineering technology, Top Gear America will put the viewer in the passenger seat alongside the car-obsessed hosts, as they race the most incredible vehicles on the scenic highways and historic tracks of the American west. Each week will feature a different celebrity who will compete for top honor on the leader board at the new Top Gear studio and track, Speed Vegas. Of course, the one and only Stig, Top Gear's mysterious test driver, will be leaving everyone in his petrol-hazed wake.
Customers who subscribe to BBC America through a participating cable, satellite or telco provider have access to full episodes of the shows listed above, plus video extras and sneak peeks at upcoming series. New episodes are available in-season, usually the day after broadcast.
Click here to add the BBC America channel or find it in the "Movies & TV" category of the Channel Store.
Stream on!
The post BBC America now on the Roku platform appeared first on The Official Roku Blog.
Source: Official Roku Website