Exciting news for British Roku customers: BBC Sounds is now available on select Roku streaming players. BBC Sounds originally launched in 2018 and enables listeners to stream live and on demand radio from the BBC's 18 national and 40 local stations, music mixes curated by experts, artists and special guests, and a wide range of award-winning podcasts.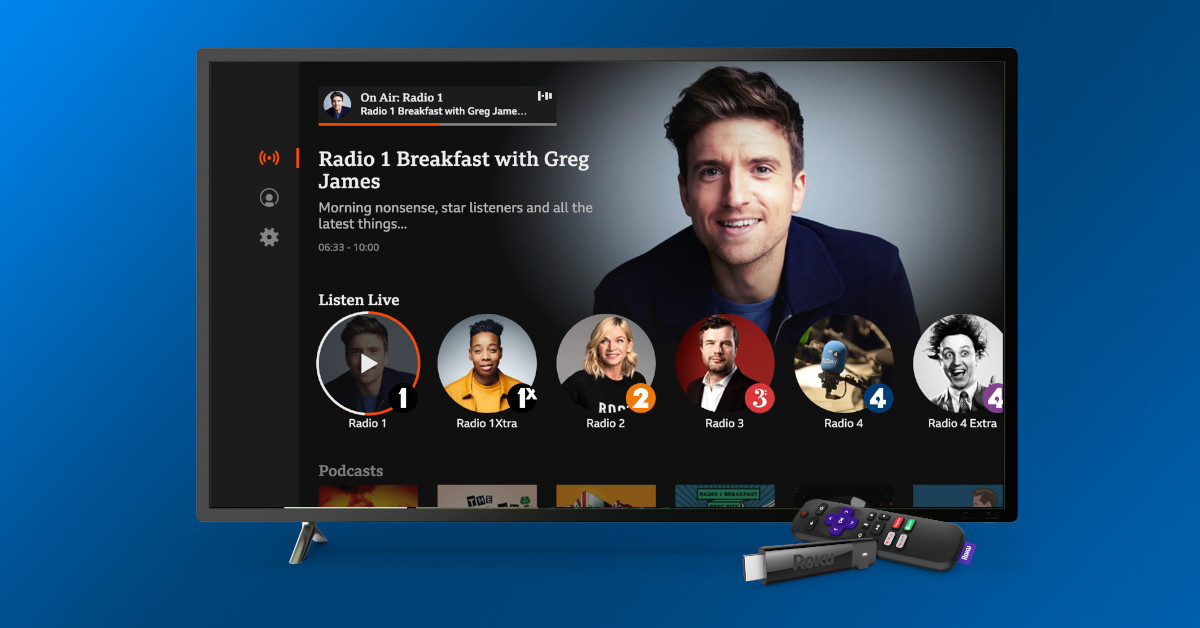 As with mobile and web, BBC Sounds on TV is a personalised experience. It offers recommendations based on previous listening, and lets people pick up where they left off with the Continue Listening feature, regardless as to whether they were previously listening on mobile, TV or online. Listeners can also find shows and mixes they've previously bookmarked on the web or mobile versions of Sounds.
The Sounds TV app also includes the ability to browse by category, making it easy to find True Crime podcasts, Hip Hop mixes or something to make you laugh in the Comedy category. Listeners are also in control of what they're listening to – they can skip forward or rewind 20 seconds, and move to the previous or next episode.
BBC Sounds can now be added to your home screen from the Roku Channel Store, or by adding it to your Roku account online.
Happy Streaming!
Supported devices:
Roku 2, Roku 3, Roku Express, Roku Premiere, Roku Streaming Stick+
The post BBC Sounds now available on select Roku streaming players appeared first on The Official Roku Blog.
Source: Official Roku Website