Este 20 de mayo Roku se une a la celebración del Día del Streaming con los mejores contenidos de entretenimiento y divertidas actividades para disfrutar en estos tiempos dentro de casa. El Día del Streaming surge como una iniciativa para conmemorar el día en que se vendió el primer dispositivo de streaming en el mundo, el cual fue un dispositivo Roku el 20 de mayo del 2008, revolucionando la manera en la que consumimos televisión y llevando los mejores contenidos de entretenimiento a los usuarios a donde quiera que estén.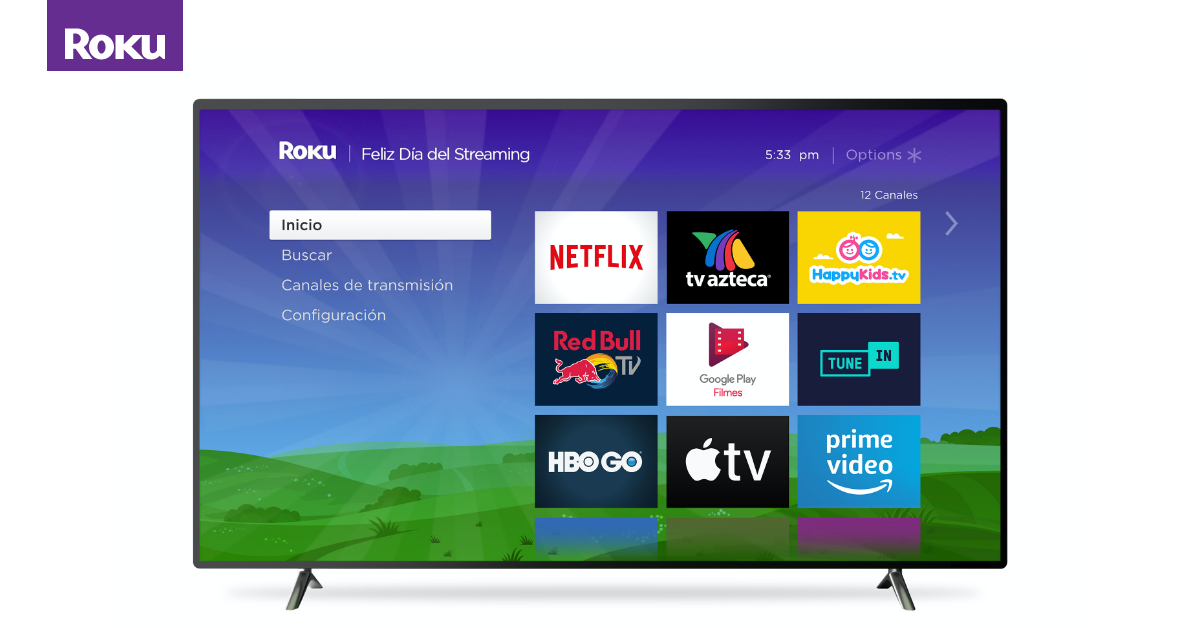 En celebración al Día del Streaming, realizaremos varias actividades en América Latina: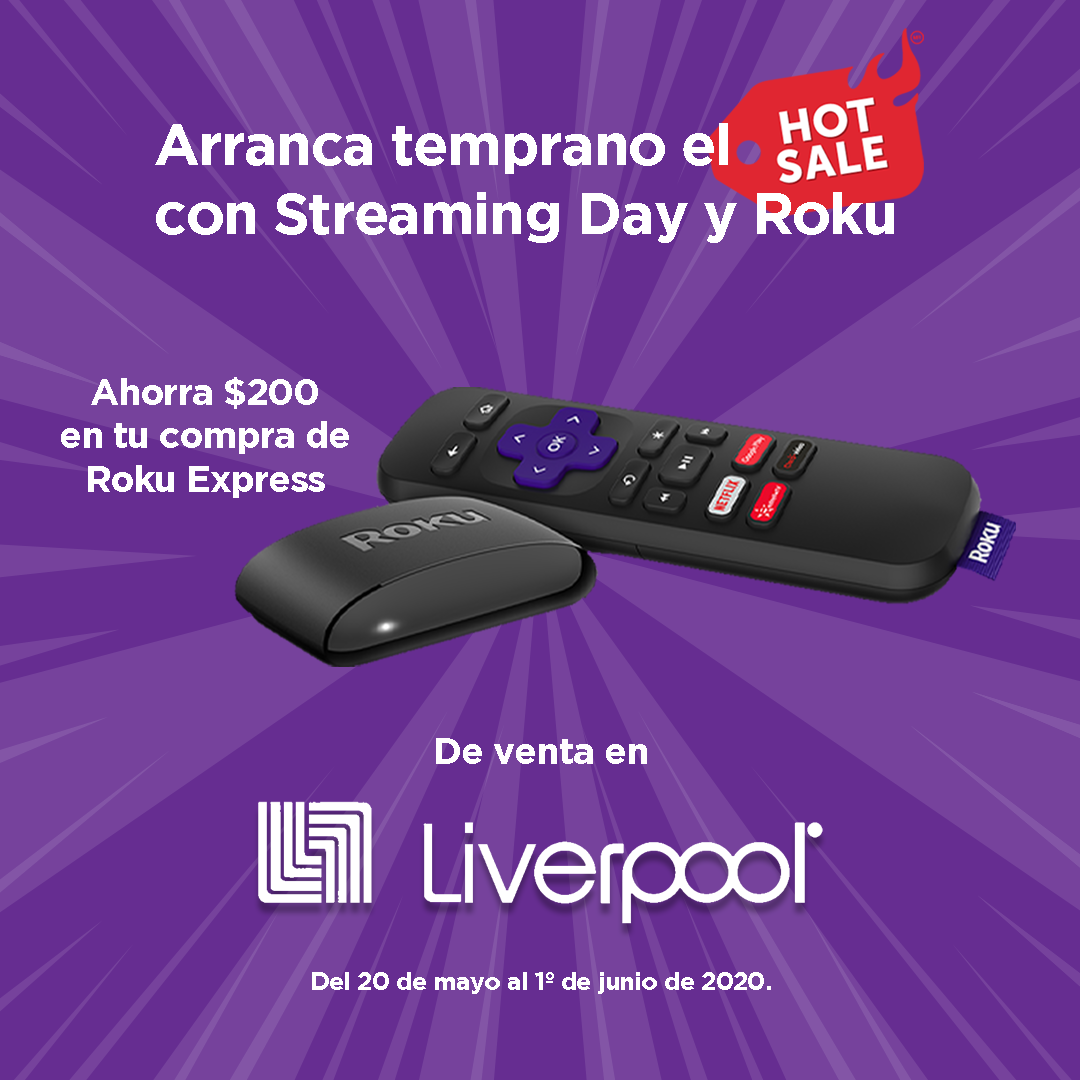 Hot Sale Arranca con Streaming Day (México): Para aquellos que han pensando en adquirir un dispositivo Roku para convertir su TV en una Smart TV, Roku arranca el Hot Sale dos días antes con el Streaming Day, con promociones que incluyen un descuento de $200 en la compra de Roku Express disponible en Amazon, Best Buy, Coppel, Liverpool, Walmart. Para los dispositivos Roku Streaming Stick + tendrán un descuento de $200 disponible en Sams Club. Otra de las promociones la tendrá Cinépolis Klic que estará obsequiando 3 rentas gratis en la compra de un Roku.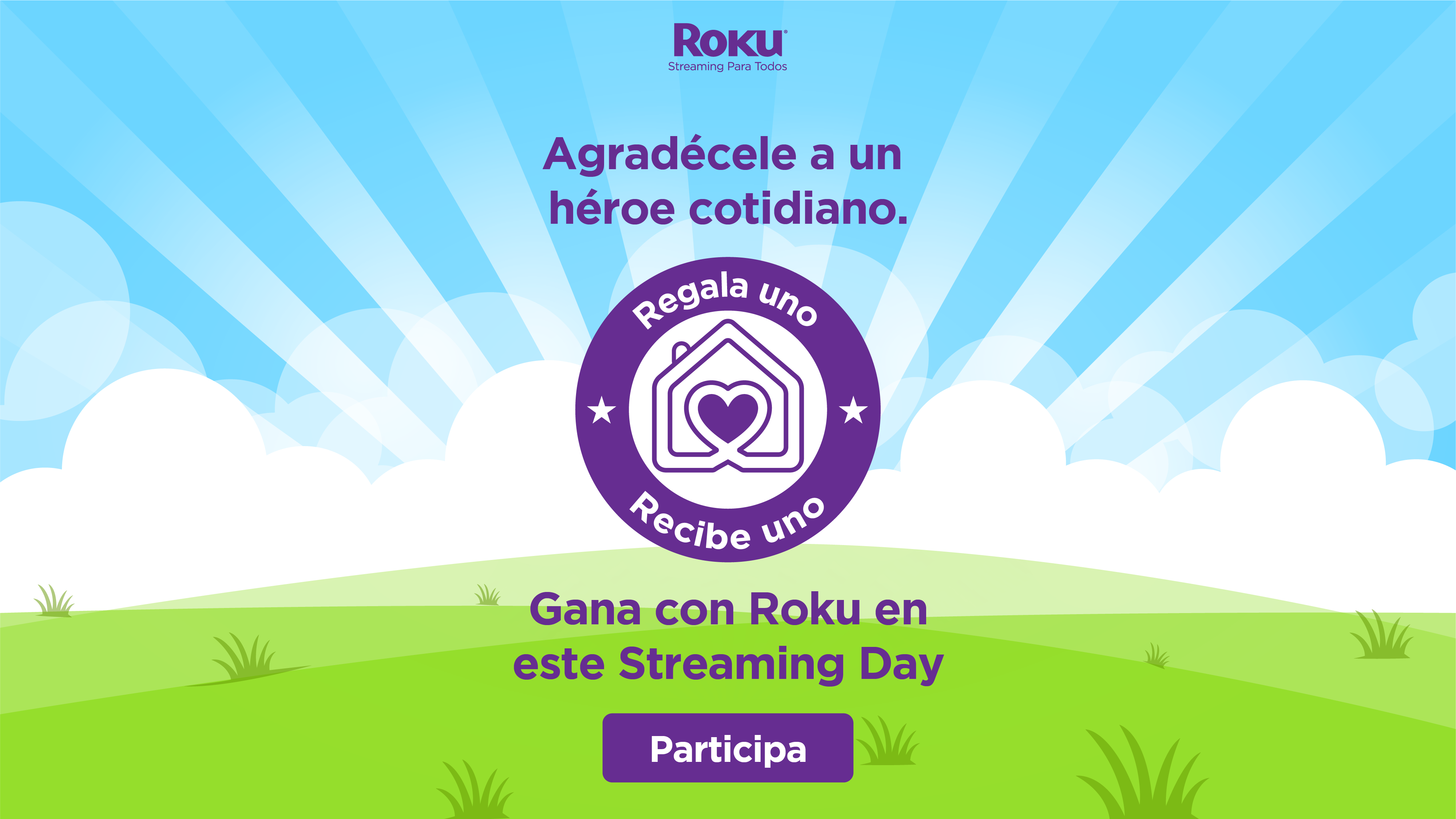 Recibe Uno. Regala Uno (Argentina, Chile, Colombia, México, Panamá y Perú): Para reconocer y agradecer a todas aquellas personas que nos ayudan en estos momentos difíciles, los invitamos a participar en nuestra dinámica "Recibe Uno. Regala Uno"; que premiará a ganadores con trivias y concursos con el beneficio de ganarse reproductores Roku y de igual manera que puedan regalar otro reproductor Roku a alguien que consideren un héroe de la vida diaria. Para participar,¡síganos en Instagram!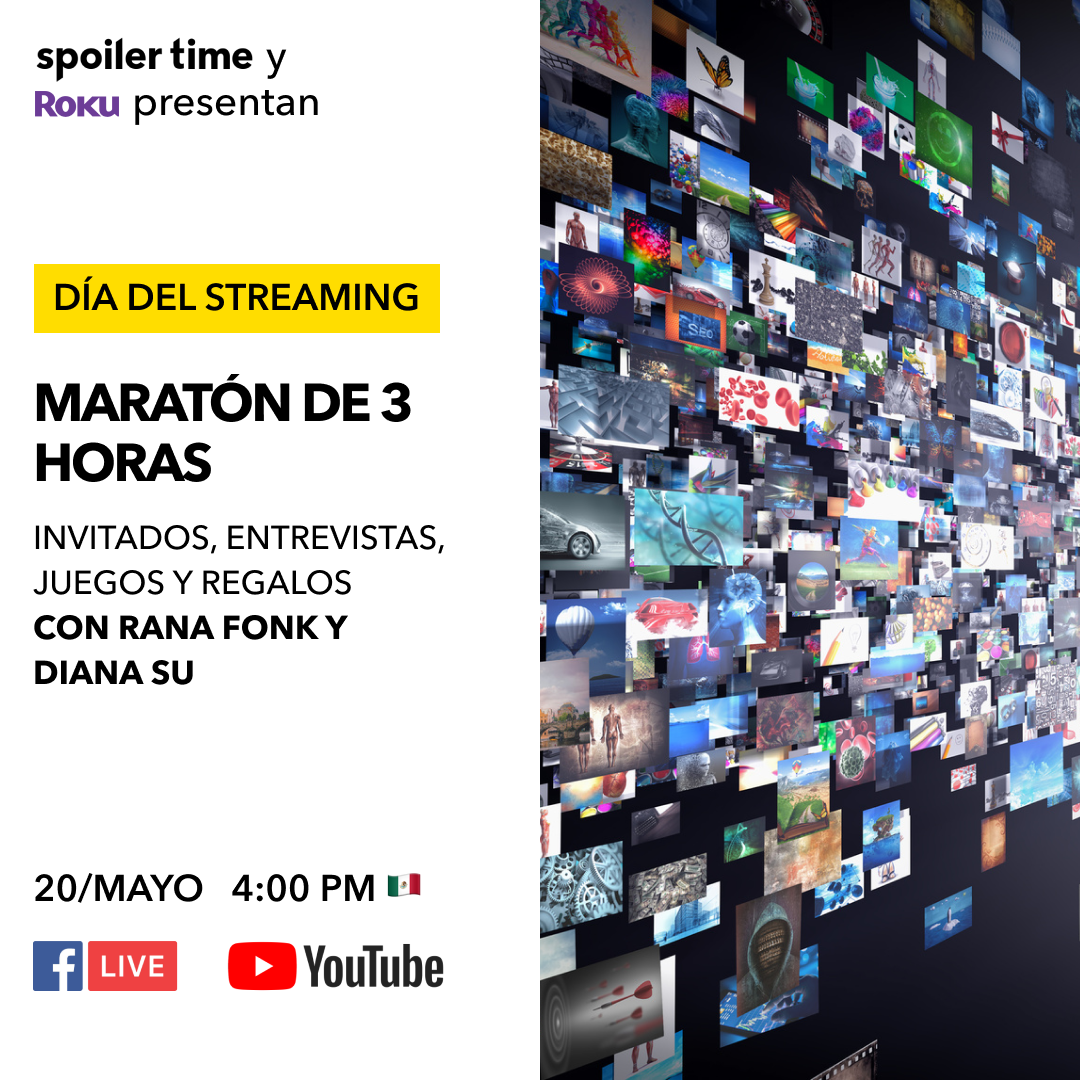 Spoiler Time (México): El sitio líder de series y televisión en México, se une a esta celebración con un show en vivo de 3 horas con invitados especiales, entrevistas, juegos y muchos regalos para todos los que están en casa, incluyendo una pantalla de 55 pulgadas de Hisense Roku TV y varios dispositivos Roku. La transmisión podrá disfrutarse a través de Facebook y YouTube a partir de las 4 PM (hora de México) y estará a cargo de Rana Fonk y Diana Su.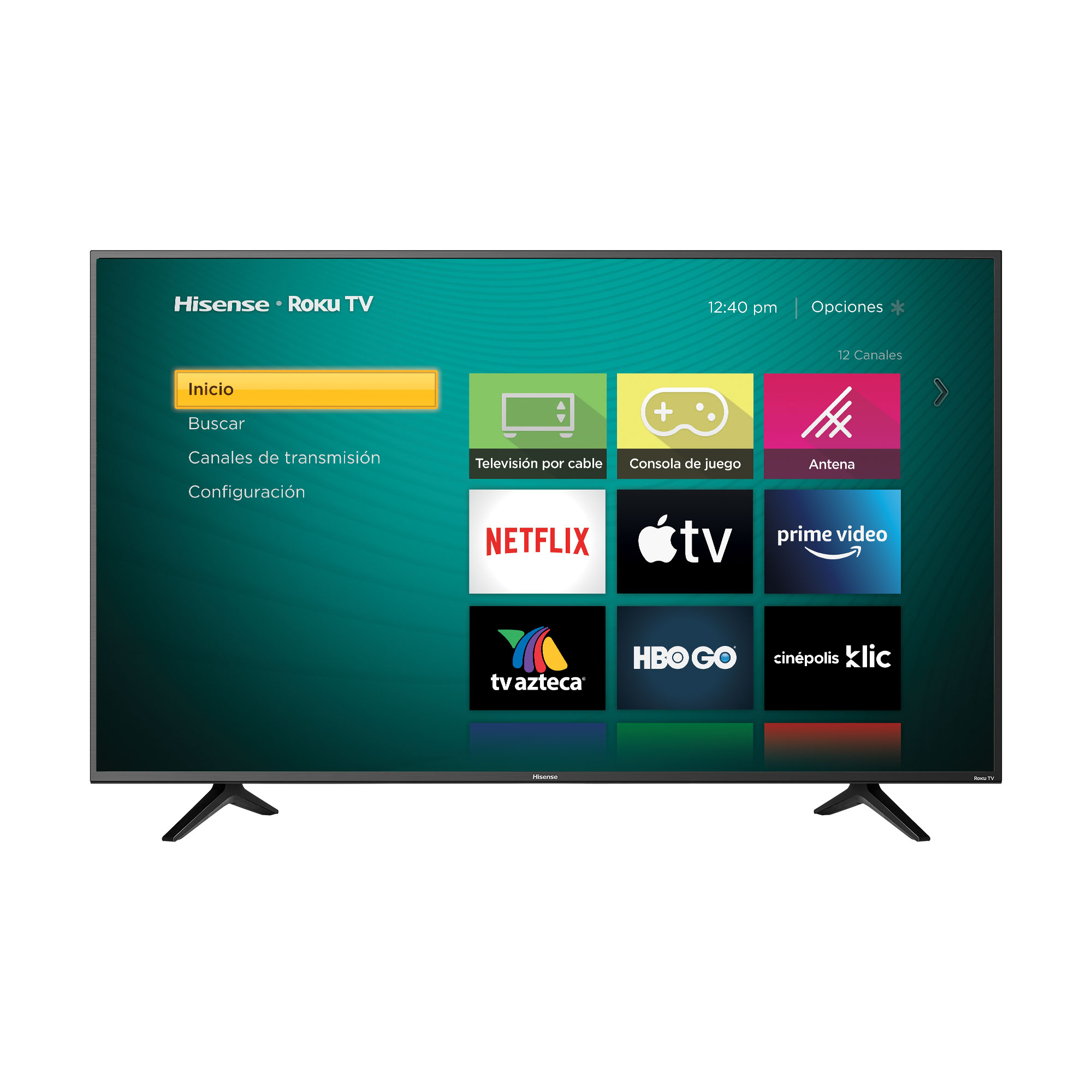 Hisense Roku TV (México): La marca Hisense estará presente en esta celebración con su línea de televisores Roku TV que están listos para disfrutar del mejor streaming gracias al sistema operativo de Roku, mezclado con las características de las televisiones de Hisense como resolución 4K UHD nativa, Dolby Vision, HDR10, y wireless de doble banda, con un gran diseño y la gran oferta de contenidos de Roku. Y para que este día sea memorable, Roku y Hisense regalarán a sus usuarios una increíble pantalla de 55 pulgadas en colaboración con Spoiler Time.
Promociones de canales de contenidos: Además de compartir este día con nuestros usuarios en casa, Roku está feliz de celebrar con algunos canales favoritos como Acorn TV, Babyfirst, Blim TV, Cinépolis Klic, y TV Azteca, quienes además de tener los contenidos que todos aman, durante este Día del Streaming 2020 ofrecerán a los usuarios regalos de productos Roku y códigos de promoción a través de sus redes sociales. Para nuestros usuarios en México, sigan las cuentas de TV Azteca ¡para la oportunidad de ganarse un Roku!
Para seguir todas las novedades del Día de Streaming, síganos en nuestra cuenta de Instagram de Roku Latinoamérica y en el Twitter de Roku México.
¡Feliz Día de Streaming!
The post ¡Celebra el Día del Streaming con Roku! appeared first on The Official Roku Blog.
Source: Official Roku Website