Como parte de nuestro compromiso a México, unimos nuestros esfuerzos de fines sociales con Best Buy para realizar una donación de pantallas Roku a varias instituciones mexicanas. En total, fueron repartidas más de 1,100 Roku TV a más de 20 instituciones en el país.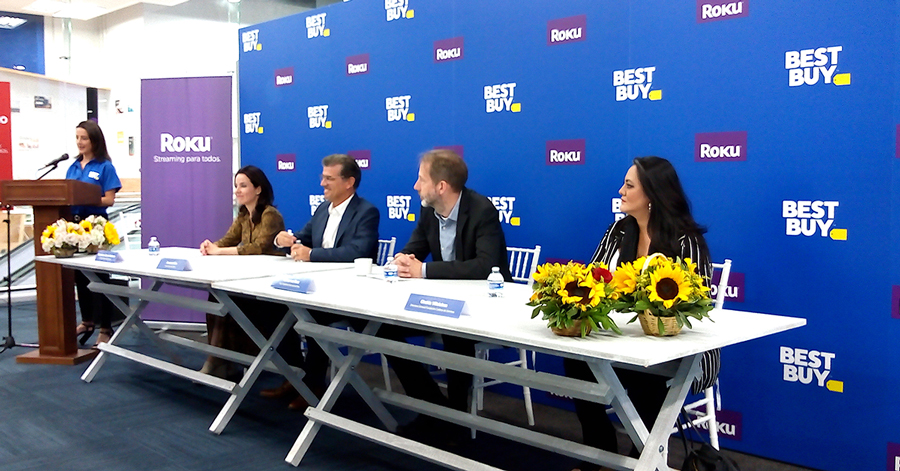 Las organizaciones que recibieron las donaciones de las Roku TVs fueron:
Aldea Infantil SOS
Aquí Nadie Se Rinde Iap
Asociación De Damas Voluntarias Del Instituto Nacional De Pediatría, IAP
Casa Betti
Casa del Sol
Casa de la Amistad
Centro Comunitario Santa Fe Ac
Coordinadora De Servicios De Apoyo A La Familia, AC (Red Familia)
Damas Voluntarias Del Instituto Nacional De Perinatología IAP
Duerme Tranquilo, Global Gift Foundation
Fundación Cadenas de Sonrisas
Fundación Construyendo y Creciendo
Fundación de Asistencia Privada Conde de Valenciana AP
Fundación John Langdon Ac
Fundacion Jorge Alann Ac
Lazos
Nido Social
Patronato Pro Salud Y Asistencia Social De Veracruz, A C,
Quinta Carmelita Iap
Reinserta
Teleton (Hito)/Teleton/Centro de Autismo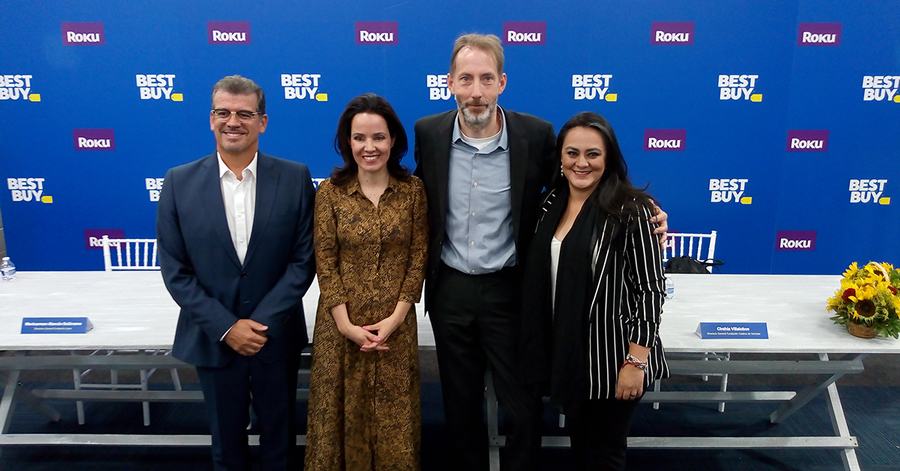 Cadena de Sonrisas, una de las fundaciones que recibió pantallas, comentó que para ellos el compartir es el acto en donde uno se da cuenta de lo afortunado que es. "Gracias a este donativo se beneficiaron muchas familias en pobreza extrema y damnificados del sismo. Somos afortunados al poder extender la mano no para pedir sino para dar, para ayudar, para servir", comentó Cinthia Villalobos, directora de la fundación Cadena de Sonrisas. "Para las familias beneficiadas, una pantalla es un gran regalo y ayuda a tener un rato de entretenimiento para que se olviden por un momento tanta carencia."
Por su parte, Maricarmen Alarcón Solórzano; directora general de fundación Lazos agregó: "Agradecemos la generosidad de Best Buy y Roku por la donación de pantallas; esto impacta la mejora educativa de 19,000 alumnas y alumnos, 900 docentes de 97 escuelas. Esta tecnología mejora las dinámicas dentro del aula y fortalece nuestros programas formativos en valores que desarrollan las competencias y aspiraciones de nuestras niñas, niños y jóvenes mexicanos."
La presentación oficial de la entrega de las pantallas Roku TV se realizó el día de hoy en la tienda de Best Buy en Ciudad de México.  
Estas organizaciones y sus beneficiarios ahora podrán aprovechar del streaming en TV para complementar sus objetivos. 
The post Donación Importante de Pantallas Roku en México appeared first on The Official Roku Blog.
Source: Official Roku Website