Es un buen momento para estar en el negocio de streaming. A medida de que los consumidores comienzan a mudarse cada día más de la TV pagada hacia el streaming, la plataforma de Roku sigue creciendo. ¡Estamos felices con nuestro crecimiento en el 2018!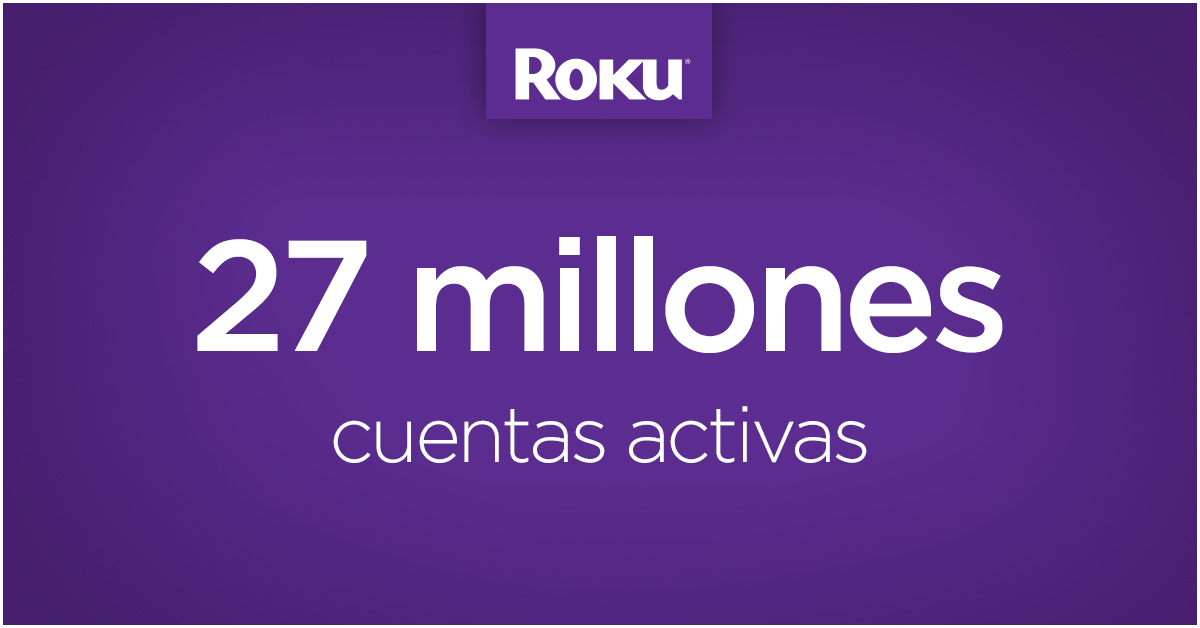 El número de cuentas activas de Roku a nivel global al final del 2018 superaron los 27 millones, lo cual equivale a un crecimiento aproximado de 40% interanual. Y nuestros clientes siguen consumiendo streaming a un ritmo impresionante, ya que el número total de horas consumidas en el 2018 resultó en más de 24 mil millones incluyendo películas, series de TV, deportes y más.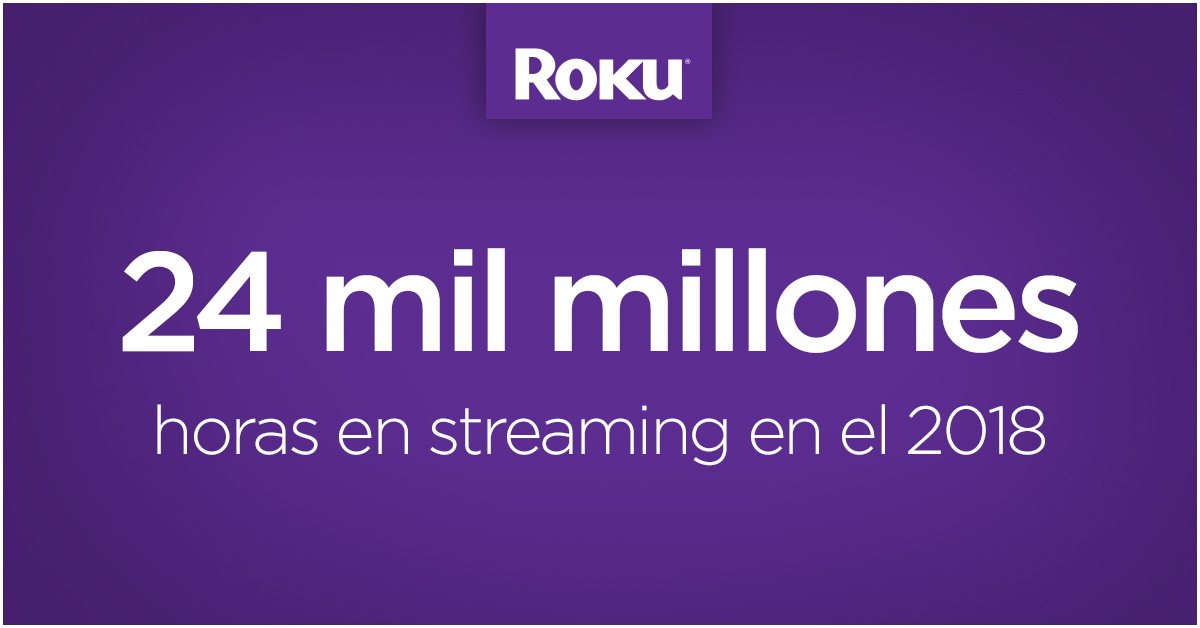 "El importante crecimiento registrado en nuestras cuentas activas y el aceleramiento que vimos en las horas de streaming muestra que el consumidor está cada día más entusiasmado por el streaming, lo cual ha hecho que Roku sea la plataforma de distribución de streaming para TV más grande y de mayor crecimiento en América," dijo el CEO de Roku Anthony Wood. "En el 2018, mantuvimos nuestro liderazgo en dispositivos de streaming y en horas de streaming en TV. Roku sigue ofreciendo a los televidentes más opciones a un mejor valor, con una experiencia más interesante para el usuario, al igual que pura diversión en la TV".
¡Feliz Streaming en el 2019!
The post El número de cuentas activas de Roku supera los 27 millones appeared first on The Official Roku Blog.
Source: Official Roku Website