Canada Day is here again! And while we may be celebrating at home, Roku has found a way for you to have a summer escape without leaving your couch.
In addition to great Canadian streaming channels, such as Crave and Global TV, Roku has a special treat for our customers. From now until August 30, 2020, when you buy a new Roku streaming device, you get any 2 FREE* rentals from the Cineplex Store.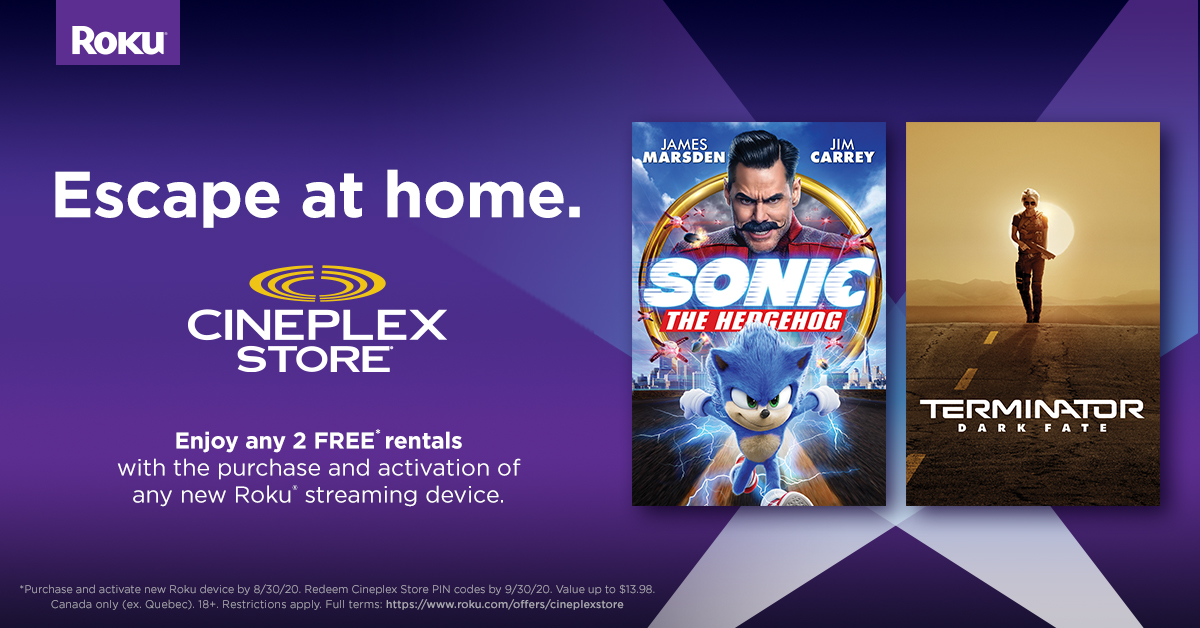 *Click here for more details on the offer.
Cineplex Store is your at home digital movie watching destination. It offers thousands of new releases and top classics from major Hollywood, Canadian, and International studios. Here are just a few of many great titles you can watch now:
Trolls World Tour
Poppy and Branch discover that they are but one of six different Troll tribes devoted to different kinds of music: Funk, Country, Techno, Classical, Pop and Rock. Their world is about to get a lot bigger and a whole lot louder.
The Gentlemen
Mickey Pearson is an American expatriate who became rich by building a marijuana empire in London. When word gets out that he's looking to cash out of the business, it triggers an array of plots, schemes, bribes, and blackmail from those who want his forture.
Jumanji: The Next Level
When Spencer goes back into the fantastical world of Jumanji, his pals re-enter the game to bring him home. But the game is now broken – and fighting back. Everything they knew about Jumanji is about to change, as they soon discover there's more obstacles and more danger to overcome.
Happy Streaming!
The post Escape at home this Canada Day! appeared first on The Official Roku Blog.
Source: Official Roku Website