Did you know there are hundreds of free channels in the Roku Channel Store? From movies and TV shows to music and news, there are plenty of must-add channels to keep you happily entertained. With the election news heating up you'll want to check these free news channels out!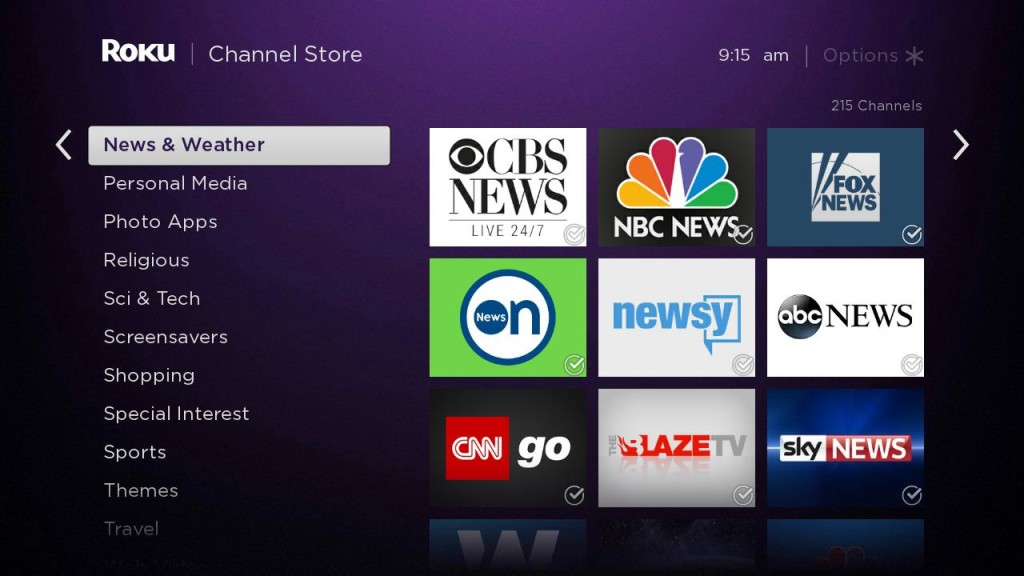 CBS News – 24/7 digital streaming news network and on demand video from CBS programs, including CBS Evening News, CBS This Morning and 60 Minutes
ABC News – live news stream and on-demand content, entertainment news, live hourly updates, original programming and more
Sky News – 24/7 live news stream and on demand video covering world, US, business, politics and more
Newsy – gives you "news with the why" through concise videos available on-demand or a 24/7 live stream
Bloomberg TV – a live 24-hour global business and financial news TV channel with key segments from Bloomberg TV's critically acclaimed shows like Bloomberg West, With All Due Respect and Charlie Rose as well as topics such as technology, autos, luxury and travel
NewsON – live and on-demand local newscasts and local news clips from 118 stations in 90 markets
AOL On News – your one-stop-shop for breaking news stories around the globe
CNBC – real-time U.S. stock quotes, watch lists, and CNBC's top video
NBC News – the best business, political, health and entertainment reporting from Nightly News, TODAY, Meet the Press, Morning Joe and The Rachel Maddow Show
Fox News – catch up shows including Fox & Friends, The Five, Special Report, The O'Reilly Factor, Hannity and more – plus, you can listen to Fox News Radio live
Wall Street Journal Live – features in-depth features and segments
Stream on!
The post Free News Channels on the Roku Platform appeared first on The Official Roku Blog.
Source: Official Roku Website