Whether you're looking for a quick local forecast or breaking weather stories across the nation, the Roku platform is a surefire way to stay informed. Add the free weather channels below to get your coverage around the clock on your Roku players and Roku TVs!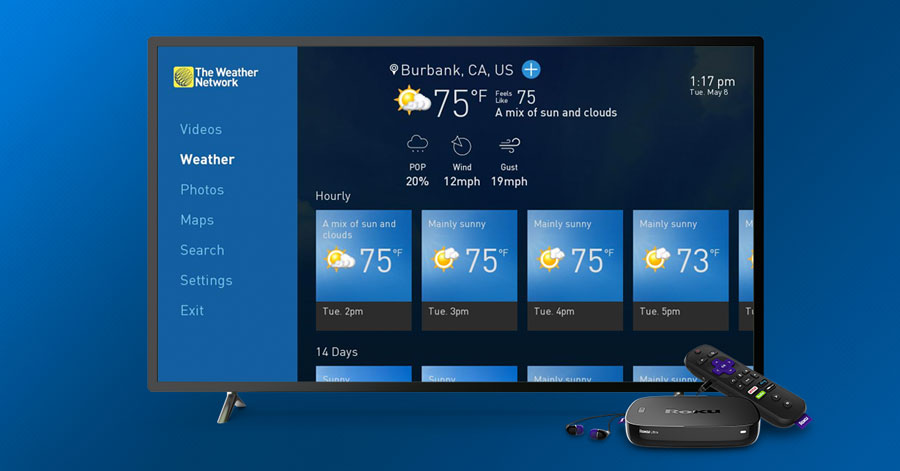 WeatherNation – Local weather forecasts tailored for you. Track current conditions, browse weather maps, get alerts from the National Weather Service, or tune in to the live stream for news stories.
The Weather Network – Your weather when it really matters. Scroll through local weather, view conditions for the next 14 days, or watch the live feed showcasing weather from around the world.
NewsON – Access live or on-demand news broadcasts from over 170 news stations in 110 markets around the country.
Local Affiliates – Check the Roku Channel Store for your local news affiliates. There are currently over 100 free local news channels available to stream.
If you prefer your weather with a side of news, check out these free news channels.
Happy Streaming!
The post Free Roku weather channels appeared first on The Official Roku Blog.
Source: Official Roku Website