Back when big hair and shoulder pads were in style, you were probably watching some of these shows or movies the first time around. Well, nostalgia is in this year…at least on TV (you can skip the shoulder pads).
This year brought us new TV reboots of Murphy Brown, Lost in Space, Magnum P.I. and many others. Plus, many popular TV remakes are back and on to multiple seasons like Lethal Weapon, Full House and Macgyver.
What TV show do you wish would come back?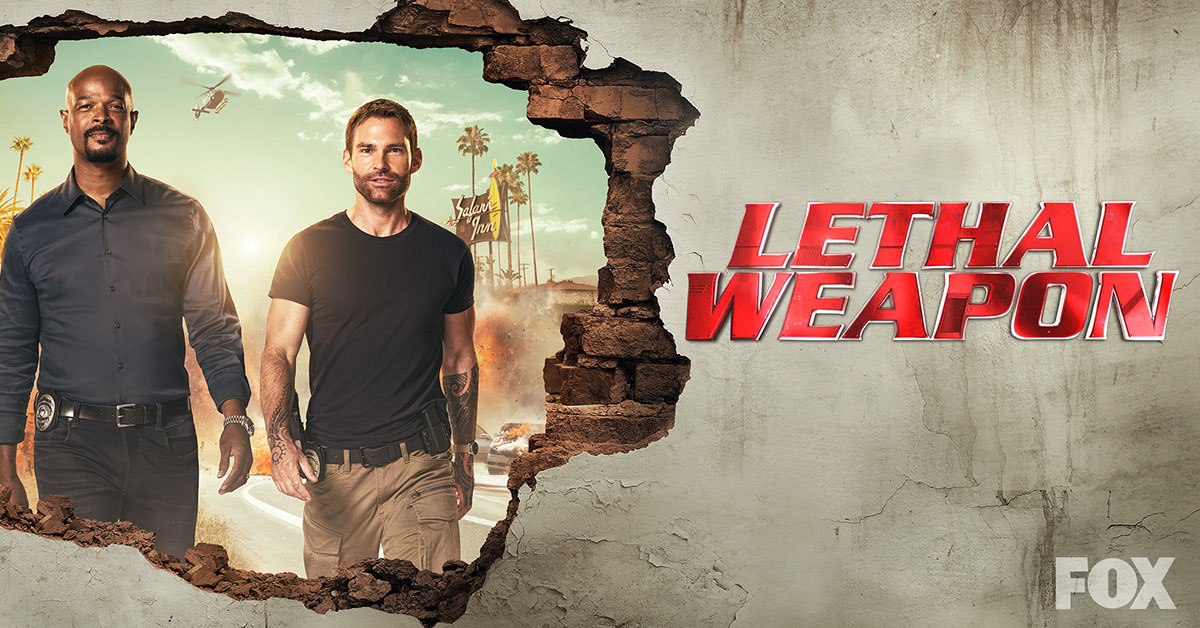 NEW REBOOTS IN 2018
Magnum P.I. – An ex-Navy SEAL returns home from Afghanistan and uses his military skills to become a private investigator in Hawaii. | CBS All Access
Murphy Brown – Amid a divided nation, chaotic national discourse and rampant attacks on the press, Murphy decides to return to the airwaves and recruits her FYI team: lifestyle reporter Corky Sherwood, investigative journalist Frank Fontana, and her former wunderkind news producer Miles Silverberg. | CBS All Access
Charmed – Follows the lives of three sisters who, after the tragic death of their mother, discover they are powerful witches. | The CW (premieres October 14)
Lost in Space – After crash-landing on an alien planet, the Robinson family fight against all odds to survive and escape, but they're surrounded by hidden dangers. | Netflix
BACK WITH NEW SEASONS:
Lethal Weapon – A slightly unhinged cop is partnered with a veteran detective trying to maintain a low stress level in his life. | FOX NOW or with a subscription to DIRECTV NOW, Hulu with Live TV, PlayStation Vue, Sling TV or YouTube TV
MacGyver – Young Angus "Mac" MacGyver works for a clandestine organization within the U.S. government, relying on his unconventional problem-solving skills to save lives. | CBS All Access
Will & Grace – Comedy's fabulous foursome is back. | NBC, in select markets on DIRECTV NOW, Hulu with Live TV, PlayStation Vue or Sling TV
Dynasty – Follows two of America's wealthiest families as they feud for control over their fortune and their children. | The CW
Love Connection – Andy Cohen hosts the new one-hour series that amps up the original hit dating show for today's audiences. | FOX NOW or with a subscription to DIRECTV NOW, Hulu with Live TV, PlayStation Vue, Sling TV or YouTube TV
Queer Eye – A new Fab Five set out to Atlanta to help the city's straight men refine their wardrobes, grooming, diet, cultural pursuits, and home décor. | Netflix
Fuller House – D.J. Fuller is a mother of three young boys and is a recent widow. D.J.'s sister Stephanie, her best friend Kimmy and Kimmy's teenage daughter all move in to help raise her sons. | Netflix
One Day at a Time -Follows three generations of the same Cuban-American family living in the same house: a newly divorced former military mother, her teenage daughter and tween son, and her old-school mother. | Netflix
Hawaii Five-0 – Steve McGarrett returns home to Oahu, in order to find his father's killer. The Governor offers him the chance to run his own task force (Five-0). | CBS All Access
Happy Streaming!
The post Get nostalgic with these popular TV reboots appeared first on The Official Roku Blog.
Source: Official Roku Website