Hey Streamers! Today, we are celebrating a huge milestone — Kids & Family on The Roku Channel turns one and there's A LOT to celebrate!  As many of you already know, Kids & Family on The Roku Channel makes it easy for children and parents to access thousands of free and premium movies and television programs.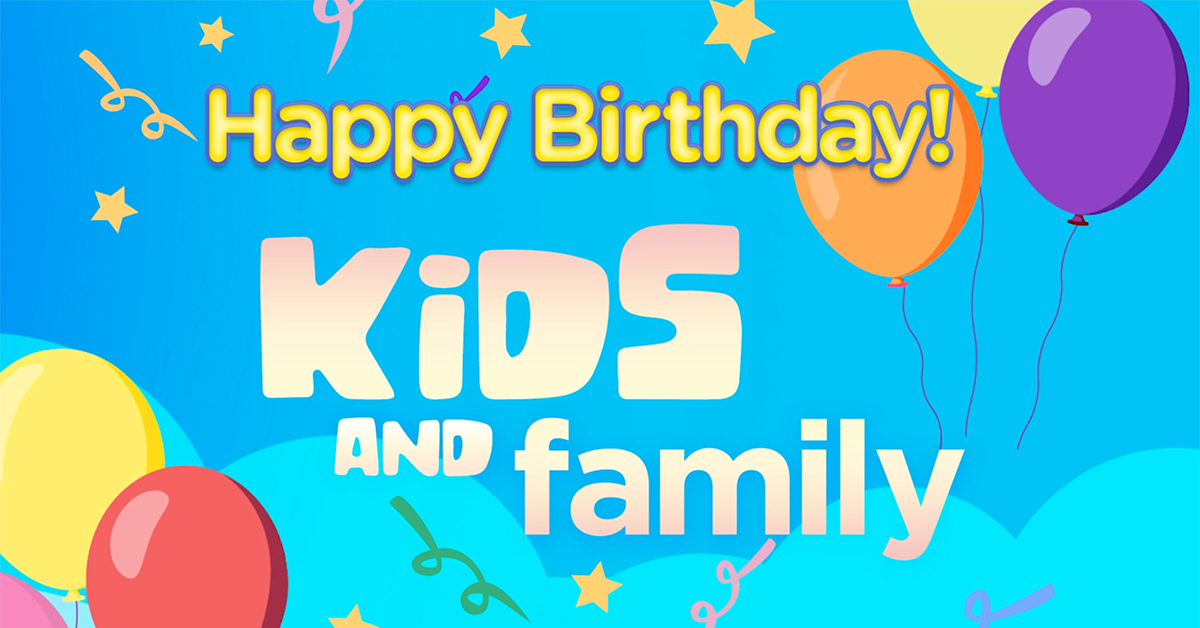 In just a short year, Kids & Family has added more great content, expanded internationally to the U.K. and has become one of the top free children's programming destinations on the Roku platform in the US and the UK — thanks to all of you.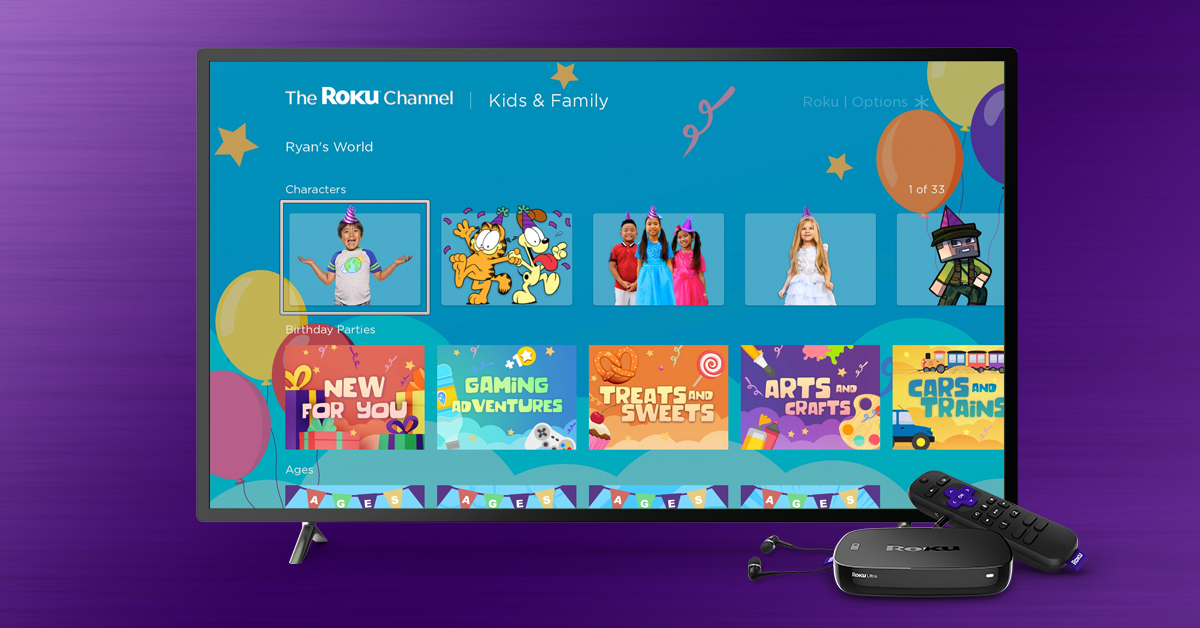 More Quality Programs
To celebrate, we're adding more than a dozen new popular children's programs in August including The Adventurers, Axel Show, Axel Trucks, Dr. Poppy, Garfield, JustJordan33, Karina Garcia, Life with Brothers, The Sharksons, Scratch Garden,Toddler Fun Learning and Toys and Colors. For all you Ryan fans out there, we've recently added pocket.watch and Sunlight Entertainment's newest linear channel, Ryan and Friends, which brings content from Ryan, star of Ryan's World and Ryan's Mystery Playdate, and all of his friends. Ryan and Friends made its worldwide linear channel debut through Kids & Family on The Roku Channel in June.
Celebrate with Us
We're inviting everyone to celebrate with us starting today! When you head to the Kids & Family experience on The Roku Channel, you'll see a fun birthday theme on the Kids & Family homepage with celebratory characters within character and age rows, specially curated collections featuring birthday party themes and more!
Come one, come all! How are you going to celebrate?
Happy Streaming!
The post Happy First Birthday, Kids & Family! appeared first on The Official Roku Blog.
Source: Official Roku Website