Tú lo pediste y nosotros hemos estado trabajando incansablemente para que se volviera una realidad.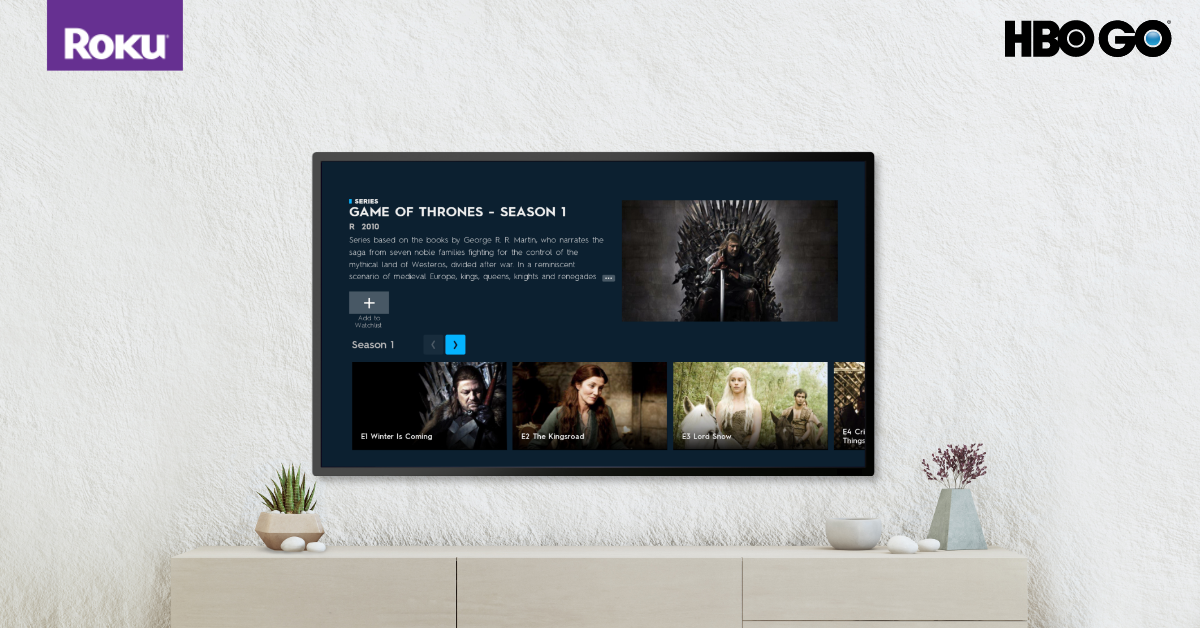 A partir de hoy, HBO GO ya está disponible en la plataforma Roku en Latinoamérica. Esto significa que los usuarios de Roku en Argentina, Chile, Colombia, Costa Rica, El Salvador, Guatemala, Honduras, México, Nicaragua, Panamá, y Perú ahora podrán disfrutar de los contenidos exclusivos de HBO a través de sus dispositivos Roku.
Ahora podrán tener acceso directo a los programas de HBO como las ocho temporadas de GAME OF THRONES, la más aclamada serie de todos los tiempos; la exitosa CHERNOBYL; el elenco lleno de estrellas de BIG LITTLE LIES, el documental LEAVING NEVERLAND, series latinoamericanas como SR. ÁVILA, así como series clásicas como THE WIRE y la inolvidable SEX AND THE CITY.
HBO GO está disponible en la Tienda de Canales de Roku, que puedes encontrar en la página principal de tu dispositivo. Si ya eras suscriptor de HBO, puedes ingresar a HBO GO utilizando tu cuenta existente, mientras que nuevos usuarios pueden suscribirse a HBO GO directamente a través de la plataforma Roku. En este enlace te decimos cómo.
¿Por dónde quieres empezar? ¿Revivir las temporadas de Game of Thrones? ¿Sumarte a las conversaciones de Big Little Lies? ¿Atreverte a ver Euphoria? ¿Entrar a la dimensión de Westworld?
No tienes que decidir todavía. Descarga HBO GO en tu dispositivo Roku o tu Roku TV y explora el catálogo de películas, series, especiales, cine independiente y éxitos de taquilla exclusivos y con múltiples premios pues seguramente encontrarás algo para ti y para toda tu familia.
The post ¡HBO GO ya está disponible en Roku! appeared first on The Official Roku Blog.
Source: Official Roku Website