HBO, your home for groundbreaking original series, movies, documentaries, and more arrives today on The Roku Channel! HBO joins The Roku Channel lineup along with 10,000+ free, ad-supported movies and TV episodes as well as Premium Subscriptions.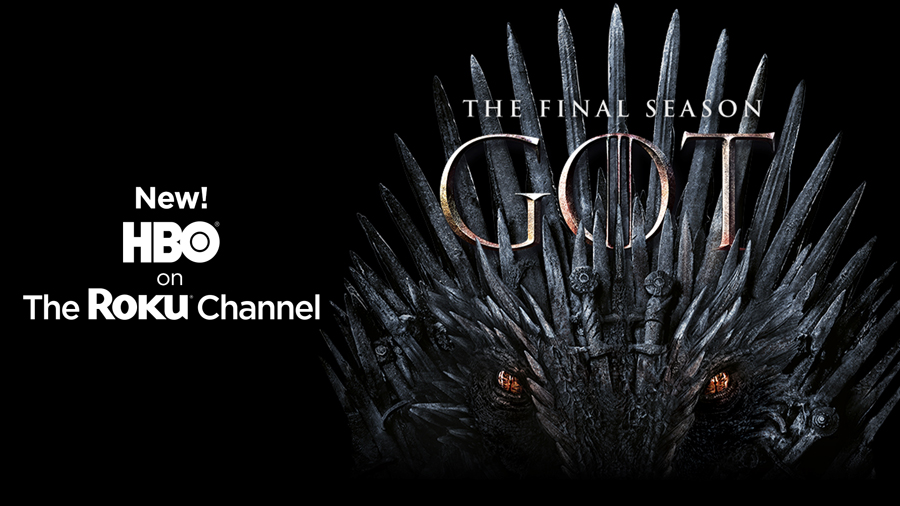 Stream current hit series like Game of Thrones (the final season premieres April 14), Silicon Valley and Westworld, and every episode of classic series like The Sopranos, Entourage, and Sex and the City, along with premium movies, cutting-edge documentaries and more via a live stream or on-demand.
To begin your 7-day free trial of HBO, simply open The Roku Channel, navigate to the Premium Subscriptions row, find the HBO tile and start your trial. After the trial expires, HBO is $14.99 per month and you can manage your subscription, along with all Premium Subscriptions, on one monthly bill through the "My account" section on Roku.com.
The Roku Channel brings you a single, easy-to-navigate destination with thousands of both free, ad-supported and premium movies and TV shows, where you can easily browse all content, even those from premium subscription services, without needing a subscription. The addition of HBO expands the choices of Premium Subscriptions on The Roku Channel, solidifying its position as your one-stop-shop for free and premium entertainment.
Happy Streaming!
The post HBO is now available via Premium Subscriptions on The Roku Channel appeared first on The Official Roku Blog.
Source: Official Roku Website