Si no te quieres perder de todas las temporadas y el final de Game Of Thrones, te encantará saber que ahora podrás disfrutarla junto con el contenido de HBO en tu dispositivo Roku a través de Cinépolis KLIC.  Acorde con su promesa de solo pagar lo que quieres ver, KLIC te permitirá acceder al contenido de HBO comprando 30 días por $159 pesos, sin suscripción ni cargos mensuales y podrás pagar con tus puntos Club Cinépolis.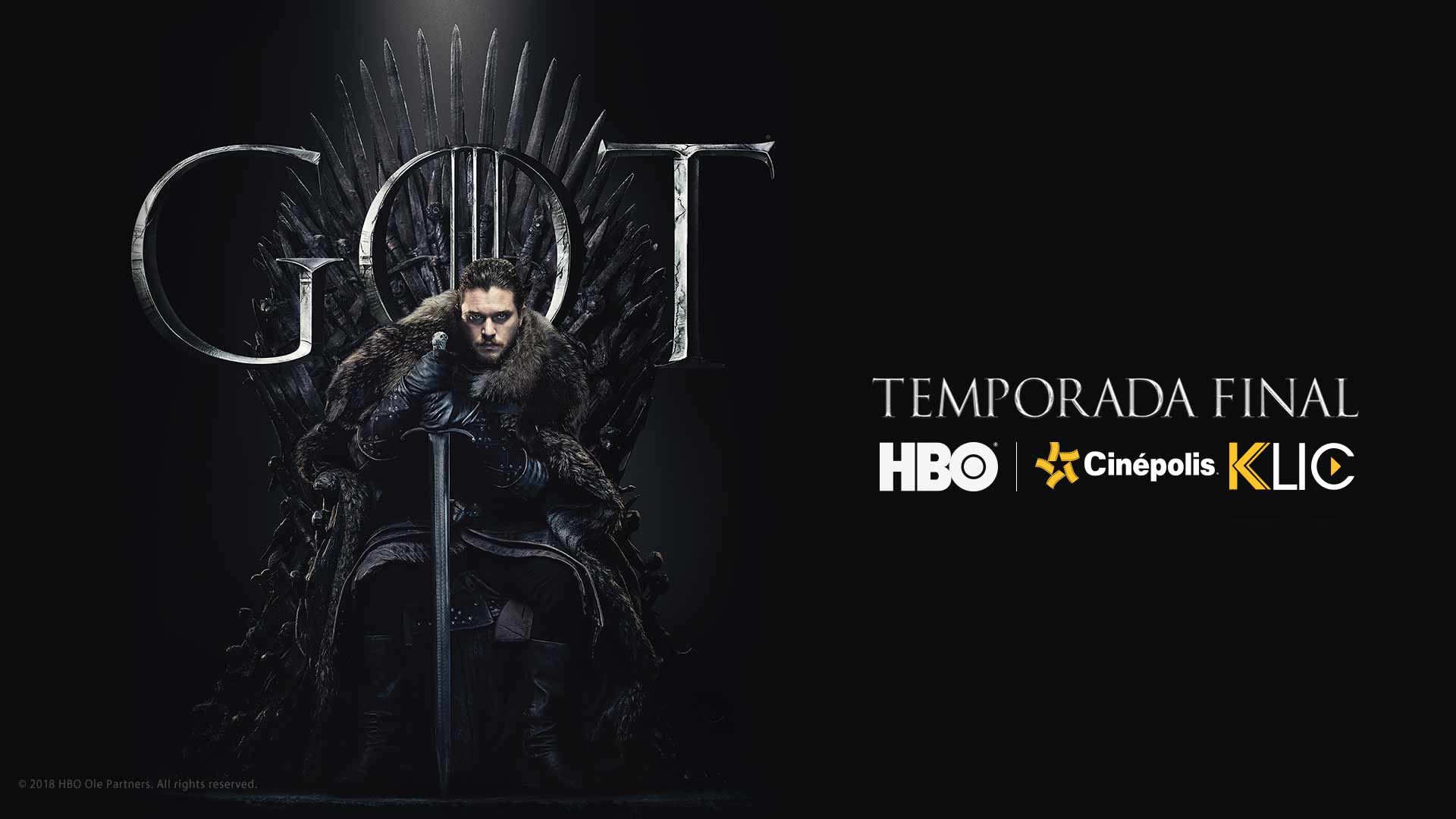 Además de encontrar los estrenos recién salidos del cine, series de TV, eventos en vivo y películas de premios y festivales, ahora podrás disfrutar en Cinépolis KLIC las series más innovadoras de HBO, impactantes documentales, producciones en español y más. Para que no te quede duda, te dejamos aquí un adelanto de todo el contenido de HBO al que podrás acceder en Cinépolis KLIC:
Game Of Thrones: Regresa para sus octava y última temporada. Con el Rey de la Noche finalmente cruzando el Muro junto a un dragón bajo su mando, las nuevas alianzas y traiciones serán los que determinen el destino de todos en Westeros.
Big Little Lies: Es una miniserie original de HBO que se centra en tres madres del norte de California cuyas vidas aparentemente perfectas se desvían hasta llegar al punto de asesinato.
Chumel con Chumel Torres: Directo desde las redes sociales, llega un nuevo tipo de programa de opinión y análisis. No es un aburrido noticiero, es un telediario regular, no es otro tal show más. Es Chumel con Chumel Torres.
Euphoria (Próximamente): La nueva serie original de HBO que sigue los altibajos del amor y la amistad de un grupo de adolescentes en un mundo de drogas, sexo, traumas y redes sociales.
No esperes más y empieza a disfrutar el contenido de HBO en Cinépolis KLIC desde tu dispositivo Roku siguiendo estos pasos:
Abre el canal de Cinépolis KLIC en tu dispositivo Roku
Inicia sesión o regístrate gratis
En el menú principal busca el nuevo botón "HBO" y haz clic en él
Selecciona cualquier contenido de tu interés
Elige comprar 30 días por $159
Selecciona tu método de pago y finaliza la transacción
¡LISTO! Ahora podrás ver el contenido que elegiste y todo el contenido de HBO disponible en Cinépolis KLIC
The post HBO llega a Cinépolis KLIC en México appeared first on The Official Roku Blog.
Source: Official Roku Website