So, you're thinking about moving? The hassle of changing house can be overwhelming for anyone but getting your entertainment up and running doesn't have to be. Here are a few tricks to make moving your entertainment seamless.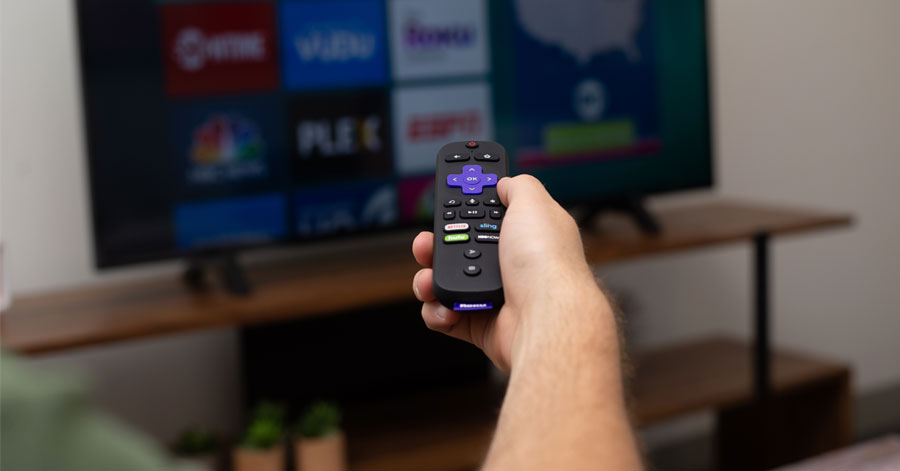 KEEP IT SIMPLE WITH A ROKU TV
The beauty of a Roku TV is its simplicity. Pull it out of the box, plug it in, connect it to your wireless network and you're good to go! There's nothing like being able to enjoy your first night in your new place with a freshly delivered pizza and your favorite shows — who cares that you're watching it on the floor surrounded by a hundred boxes!
TIDY UP
Unsightly cords got you twisted? There's something about clean lines and and kept cords that I find really satisfying. There are a number of ways you can keep cords tidy — use zip ties or velcro strips to keep cords and power strips off the floor. If you have a Roku TV and you don't want to see wires or cords, check out Young House Love's post on clearing the clutter. 
LOCATION, LOCATION, LOCATION
It's important to make sure you position your router in a good central location in your house, which will allow all devices, including your streaming devices, to receive a clear signal. If you live in a two-story house or in an upper level apartment, placing your router on the top floor is ideal. Want to make sure you have the best connection? Check out these additional tips and tricks for improving your wireless connection. 
CUT IT OUT
Moving can be a great opportunity to explore cutting the cord. If you decide you're ready to let go of your cable subscription in the move, don't fret – you'll still be able to access all of your favorite content. Be sure to check out at cable alternatives such as DIRECTV NOW, Hulu with Live TV, Philo, PlayStation Vue, Sling, YouTube TV and more.
Streamers, I'm here to answer questions you may have about streaming entertainment. Tweet them to @RokuPlayer on Twitter using #HeyAbby or comment on our Facebook page. You might see your question on the Roku blog! 
Happy Streaming, friends!
The post Hey Abby: Do you have any moving tips and tricks? appeared first on The Official Roku Blog.
Source: Official Roku Website