Hi everyone! It's been a second but I'm back with a vengeance to answer all of your streaming entertainment questions…and just in time for Valentine's Day! This month, folks have been asking me about what to watch on the Roku platform so I'm here to answer just that. I'm also going to answer a few questions from those of you from the Twitter-sphere. Here we go!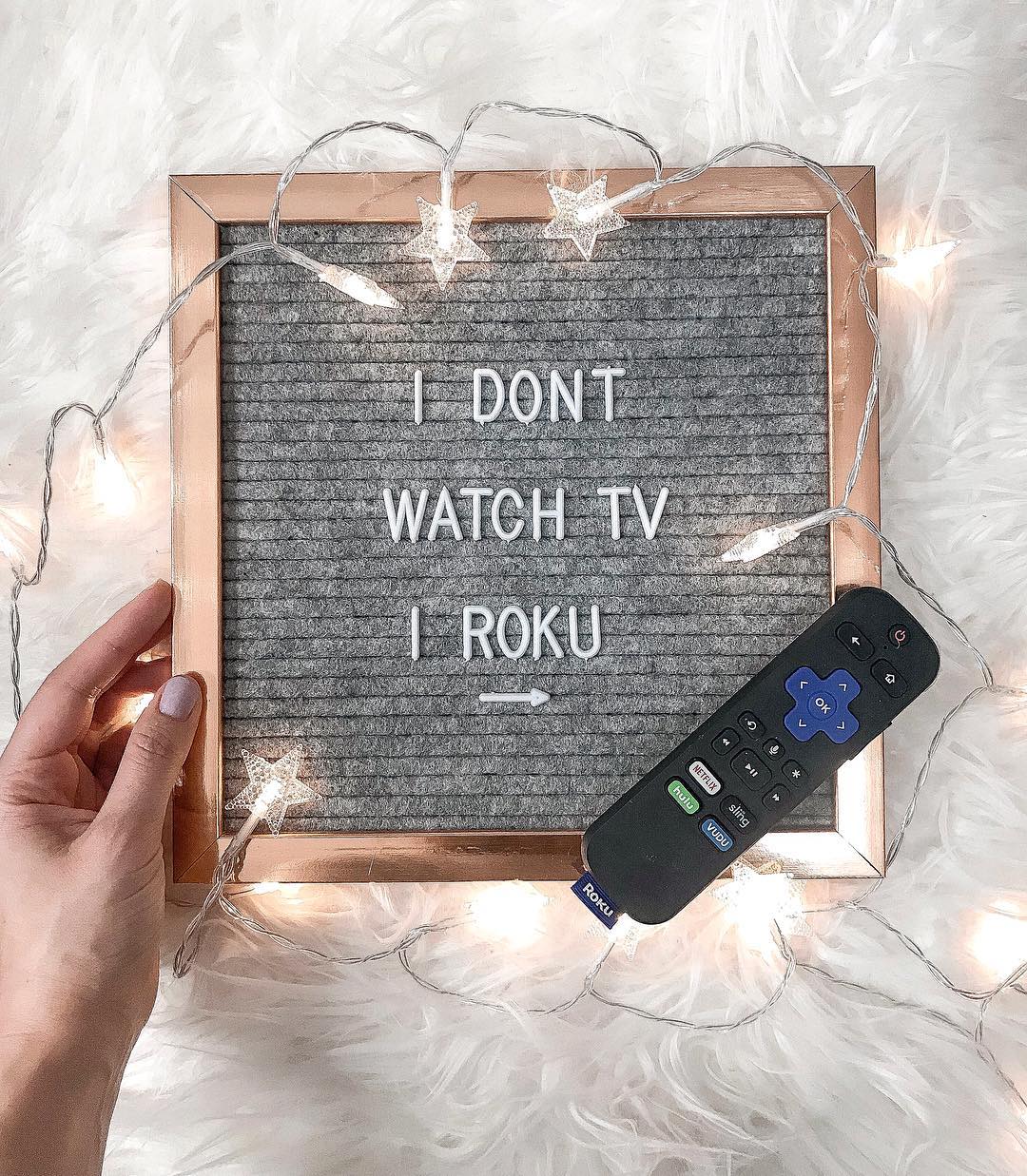 Q: Hey Abby, what are the best free V-day films to watch this month?
A: The Roku Channel is one of my favorite places to find something great AND free to watch. This month, we have something for lovebirds and singles alike! Whatever kind of mood you're in, here are some Valentine's day highlights from The Roku Channel.
If you're in the mood for a good ugly cry: 
If you need a Gal (or Pal)-entine's Day giggle: 
If you're craving unlikely pairings: 
If you love an ensemble cast:
If you appreciate a good meet/cute:
Now on to some of the Twitter chatter! 
Q: Yo! #HeyAbby should I cut my Cable Cord? What's the benefit and savings?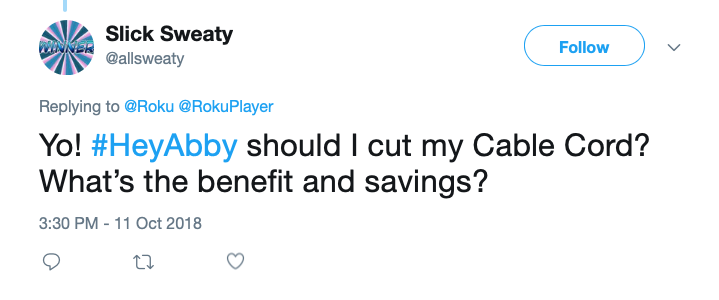 A: If you're interested in cutting the cord, there are certainly benefits and savings. My first tip is — don't be afraid because we've got you covered! Channels like DIRECTV NOW, Hulu with Live TV, Philo, PlayStation Vue, Sling TV and YouTube TV are great cable alternatives that don't break the bank. Most of you already know  The Roku Channel is one of my must-stream channels. NewsON and Haystack TV will get you local news and channels like Sony Crackle, The CW, Popcornflix, Tubi or PBS Kids can get you even more for less. Featured Free is another great way we've made it easy to find free entertainment on your Roku device.
Q: #HeyAbby Anything to help out Canadians? #Roku
A: We've got you covered! In addition to the usual suspects — Netflix, Amazon and CBS All Access — I'd recommend checking out Acorn TV and BritBox, who offer some amazing shows. DAZN is perfect for the sports fanatics out there. Hopster and Happy Kids are bound to make the kids hoppy. And this month on The Roku Channel, you can get dramatic with films like the 1937 pre-Lady Gaga version of A Star is Born; dive into a documentary like Crazy About Tiffany's, or giggle along with sitcoms like 3rd Rock from the Sun, Grace Under Fire, and Grounded for Life, all of which are definitely less than 100 years old.
Remember, if you've got questions, send them our way and use #HeyAbby. Happy Streaming, everyone!
The post Hey Abby: How can I watch free Valentine's Day movies? appeared first on The Official Roku Blog.
Source: Official Roku Website