Hey everyone! I've been getting questions lately about how to share the streaming entertainment experience when you have roommates. If you and your significant other or room/dorm mate are living together and sharing a space, is it possible to stream in peace? The answer is YES! 
From money saving to sharing the silver screen, I've got some tips for you.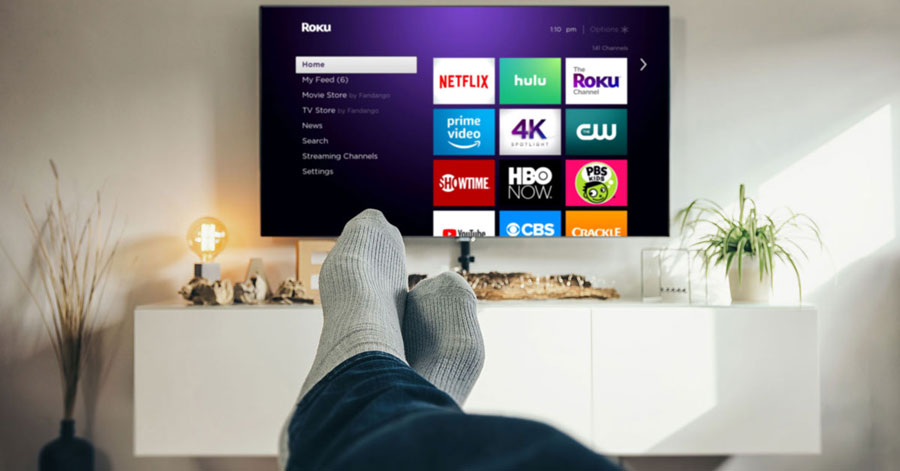 Q: Hey Abby, what are some ways to save money while co-habitating?
A: Think about cutting the cord! Cord-cutting means letting go of your cable subscription in favor of Internet-based services. It's actually relatively inexpensive. To all of you college co-eds, many universities are giving students access to services — Netflix, Hulu, HBO NOW.  A Roku device enables students to watch their favorite programs from these providers. 
Q: How do I find free content? 
A: You don't have to spend a lot money to enjoy entertainment. There are a ton of free streaming channels. Roommates can binge on a budget by watching things like The Roku Channel – perfect for money-saving movie nights. Oh, and did I mentioned The Roku Channel is also now available for free on the Web!? We also have a new tab on the home screen called Featured Free that puts great free streaming content like network TV available in a single, curated destination. 
Q: What are some tips to adjusting to a new living situation with roommates or partners?
A: Have you tried Private Listening? If you're like me and love a good late-night binge session then this feature is a must. Private Listening allows you to plug in headphones into a remote or mobile phone to mute the sound on your TV. This way, I never have to worry about waking up anyone else in the house. 
On the other hand, the TV is often the center of the home, where friends and family come together and bond over their favorite movies and shows. There's really no better way to connect with your new roommates than huddling around the TV and new show to love together.
Q: How can we stream our favorite shows, even if our roommates have different tastes?
A: There are literally hundreds of thousands of things to stream. Make a list of shows you and your roommates can binge on together. Then, when some of your roommates are in class or out of the apartment, use that time to catch up on your favorites.
Streamers, if you have any questions about streaming entertainment, send them to @RokuPlayer on Twitter or comment on our Facebook page and use #HeyAbby. You might see your question on the Roku blog!

Happy Streaming!
The post Hey Abby: What's the best way to stream in a house with roommates? appeared first on The Official Roku Blog.
Source: Official Roku Website