Hey everyone! Lately, people have been asking me about the best things to watch for Mother's Day. Luckily, I consider streaming among my favorite past times so I've highlighted some fantastic entertainment choices you can watch to celebrate Mom. Whether you're looking for something for free or wanting to take advantage or Premium Subscriptions, we've got something for you!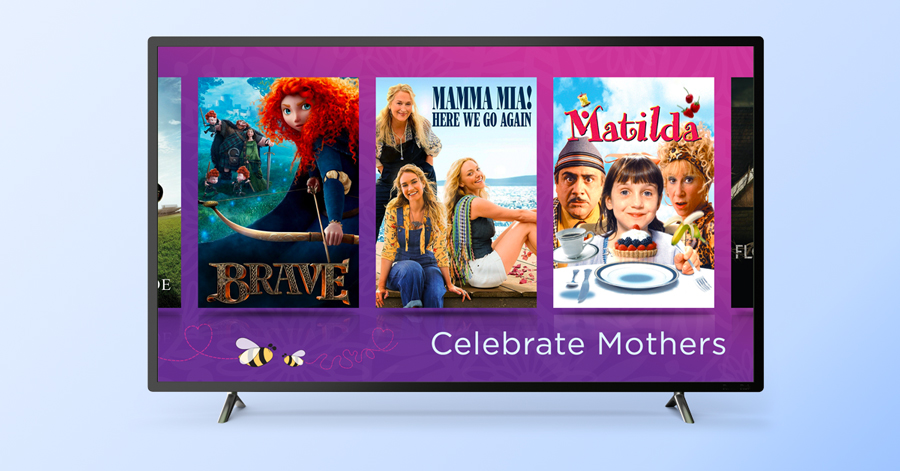 Q: Hey Abby, what are some of the best FREE entertainment to watch for Mother's Day?
A: The Roku Channel is my number one place to check out what's new. With more that 10,000 movies and TV episodes to choose from, it can be tough to choose just one! Thankfully, The Roku Channel's got you covered with some awesome Mom-centric collections. Here's a little sampling…
Want to checkout scope on some heartthrobs? Check out the "Mom's Movie Boyfriend" collection with films such as:
The "Brunch with a Side of Tears" collection is sure to fill you up with emotions with films like:
Feeling a little non-traditional? Check out some of our favorite "Unconventional Families"
 Q: Hey Abby, what are some of the best Premium Subscriptions entertainment to watch this Mother's Day?
A: With one-click sign up, there's no reason you shouldn't take advantage of the free trials that come with Premium Subscriptions on The Roku Channel. Plus, these collections crack me up!
"Moms You Love to Hate" is sure to give you the heebie-jeebies with films such as:
The campaign is on with "Voted Best TV Mom" with shows including:
Cheer on "Unstoppable Movie Moms" with films like: 
There are so many other great films and shows to check out. Don't forget — channels such as Acorn TV, Tastemade, Inside Outside House and Garden, FitFusion and Grokker are offering 30-day trials in celebration of Mom's Day. 
Happy Streaming!
The post #HeyAbby: What are the best films/TV shows to watch with Mom for Mother's Day? appeared first on The Official Roku Blog.
Source: Official Roku Website