We chat with different types of Roku customers every day – some cord cutters who strictly stream, others who have cable, and many cord shavers who fall somewhere in between. To share his perspective and expertise on cord cutting, we've invited Chris Brantner for a guest blog post series. 
There's a reason Roku is such a beloved streaming device. Cord cutters and cable subscribers alike have taken to Roku players and TVs thanks to their ease of use, extensive compatibility, and wide range of content available at the push of a button. From on-demand movies and shows to live TV, Roku has it all.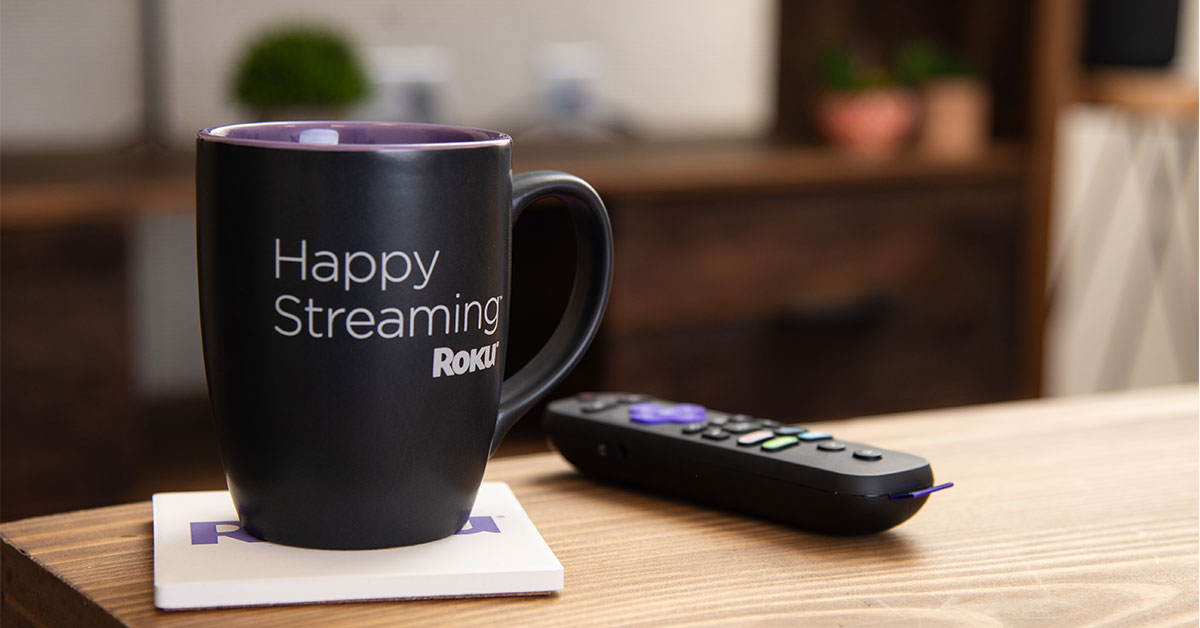 And while you can access the best paid streaming services like Netflix and Hulu on Roku devices, there's also a huge amount of content available to stream without spending a single dime. Roku offers hundreds of free channels offering a wide selection of movies, TV series, news, documentaries, and even music. And now with the addition of Featured Free to the home screen, Roku makes it even easier to find free TV and movies.
So if you want to get into streaming but don't want to pay monthly subscriptions, you're in luck. Here's a breakdown of my favorite free streaming channels Roku has to offer.
The Roku Channel 
The Roku Channel (or click here to watch on web) is one of my favorite ways to access free content. The ad-supported channel offers free unlimited access to hundreds of movies, live news, and more. Titles on The Roku Channel are ever-changing, and new additions are added each month. There are more than enough award-winning or cult favorite movies on The Roku Channel to keep movie nights fresh, a wide selection of TV series feed your binge-watching habit, documentaries and foreign films, and even stand-up comedy specials. If you're not watching The Roku Channel, you're missing out on one of the best free streaming channels on the platform.
Sony Crackle
Sony Crackle offers hundreds of hit movies, bingeable TV shows, and even originals. Their channel includes a massive Sony Pictures Entertainment library, meaning it includes A-list content like Seinfeld, Community, Fight Club, The Matrix, and hundreds of other hot titles. Crackle's content can be sorted by genre, making it easy to find exactly what you want. If you're looking for a great free channel offering big-name hits, look no further.
Pluto TV
Pluto TV offers both a huge on-demand library and over 100 live channels of news, sports, and entertainment, all organized into a cable TV-like guide. It's ideal for cord cutters who miss the channel-surfing experience.
Pluto TV includes streams of niche channels including Funny AF, IGN, the Crime Network, All Day Anime, and more. Pluto TV's on-demand library offers a formidable selection of movies and TV shows as well, with titles like Vanilla Sky, There Will Be Blood, Anthony Bourdain No Reservations, and Iron Chef America. On its own, Pluto TV would be an excellent go-to streaming service, but it's just one more free channel you can stream on your Roku device.
Popcornflix
Popcornflix offers exactly what it sounds like it does: popcorn-worthy movies and TV series. Popcornflix offers something for everyone, from Hollywood blockbusters to critically-acclaimed art films, and even a decent selection of TV series. There's even a  Popcornflix Kids channel for when you need to entertain the little cable cutters in your household.
Newson
NewsON brings the local news experience to streaming television. NewsON offers over 200 live streams of local news stations from around the country. With NewsON you can bookmark favorite stations for easy access and even watch previous newscasts for up to 48 hours after broadcast.
Tubi
Tubi brings the legendary libraries of Paramount Pictures, Metro-Goldwyn-Mayer, and Lionsgate for free. Tubi's library is one of the largest free streaming video libraries around and features many of the biggest names and titles in cinema history. Tubi offers something for everyone, from comedy to drama to even anime, Korean dramas, and British mystery series. Tubi is free and supported by ads, but sitting through a few ads is worth it to watch some of the best movies and TV shows all for free.
PBS and PBS Kids
Even kids are cutting the cable these days, so it's a huge boon for Roku users that PBS and PBS KIDS stream free. PBS isn't just for kids, though. With series like Masterpiece, Frontline, Nova, and Martha Stewart cooking content, PBS offers something for everyone. PBS even has several original streaming series now, offering comprehensive looks into the worlds of history, news, science and technology, and the arts.
PBS KIDS, meanwhile, offers over 1,000 videos from many of the most popular PBS KIDS series like Curious George, The Cat in the Hat Knows A Lot About That, Daniel Tiger's Neighborhood, Dinosaur Train, SUPER WHY!, Wild Kratts, and Sesame Street.
The CW
The CW is the go-to channel to stream some of today's biggest cult favorites like Riverdale, Black Lightning, The Flash, All American, Charmed, Legacies, Whose Line?, Supergirl, DC's Legends of Tomorrow, Arrow, Supernatural, Dynasty Crazy Ex-Girlfriend, Jane The Virgin, The 100, iZombie, and even digital series like DC's Constantine: City of Demons. All episodes can be streamed for free, and The CW channel offers the last five episodes of all series, available the day after broadcast.
Smithsonian Channel
Streaming video isn't just for entertainment. With the Smithsonian Channel, you can turn your Roku device into a window on the world of history, science, nature, and even music. The Smithsonian Channel offers some of the best educational content and documentaries available on the streaming market, entirely for free.
Reuters TV
For the news junkie in your household, Reuters TV is a perfect free addition to the Roku experience. Reuters TV brings the world's best journalism to your TV, offering news feeds curated for your interests and location. Reuters TV offers on-demand news programs and live feeds of the world's most important events to keep you up-to-the minute.
TED
TED offers free on-demand streams of over 2,000 TED talks to stimulate your curiosity. TED might stand for "Technology, Entertainment, and Design," but TED talks have grown to encompass so much more. Speeches given by some of the world's most remarkable people can be sorted by topic and mood, offering a free way to stream some of the world's most cutting-edge ideas.
Vudu (Movies on Us section is free)
Vudu offers a home cinema experience by offering the hottest new releases in HD and is unique in that rather than a monthly subscription, users can simply pay for what they watch. However, Vudu also includes a "Movies on Us" section offering thousands of hit movies ready to stream for free on your Roku device in up to 1080p – with a few ads. Still, given the amount of top-tier titles in the Vudu library, a few ads are worth it.
Plex
Plex is unique in that it offers both streaming content and serves as a media server to allow you to stream all of your home media from any compatible device. Much of Plex's streaming content is only available with a paid Premium account, but Plex lets you stream podcasts and news for free in addition to dozens of Plex Web Shows from the internet's top studios and creators.
YouTube
Any free Roku experience wouldn't be complete without the world's original free binge-streaming site: YouTube. The Roku YouTube channel brings the YouTube experience onto any screen you want, allowing you to stream your favorite music videos, vlogs, comedy series, or weirdness from the bowels of the web – all for free.
Pandora
Don't forget the music! With the Pandora channel, Roku users can stream a personalized music experience tailored by artist, song, or genre. Pandora features a few ads now and then, but can be upgraded to the ad-free Pandora Plus for $4.99/month.
iHeartRadio
iHeartRadio offers the worlds of music and talk radio in one convenient channel. The best AM and FM radio stations from around the world can be streamed for free through the iHeartRadio channel. In addition, on-demand podcasts, sports, news, and comedy shows are all free.
The Best Free Streaming on the Market
With so many options for streaming movies, TV shows, music and more all for free, it's easy to see why Roku has become such a popular streaming device. Pick one up, give some of these free channels a try, and see what your Roku device can do for you.
The post How to stream on Roku devices without spending a dime [guest post] appeared first on The Official Roku Blog.
Source: Official Roku Website