We chat with different types of Roku customers every day – some cord cutters who strictly stream, others who have cable, and many cord shavers who fall somewhere in between. To share his perspective and expertise on cord cutting, we've invited Chris Brantner for a guest blog post series. 
The NFL Playoffs are normally the most exciting time of the entire football season. Every single game counts and if you're a fan you won't want to miss any of them. You never know when that big play will happen.
There used to be a single way to watch the NFL and that was on your TV with a subscription to either a cable or satellite TV provider. Nowadays, your options are much more expansive whether you still pay for some sort of cable subscription or you decided to cut cable. This gives you the flexibility to not only watch more games, but watch in the way that works best for you.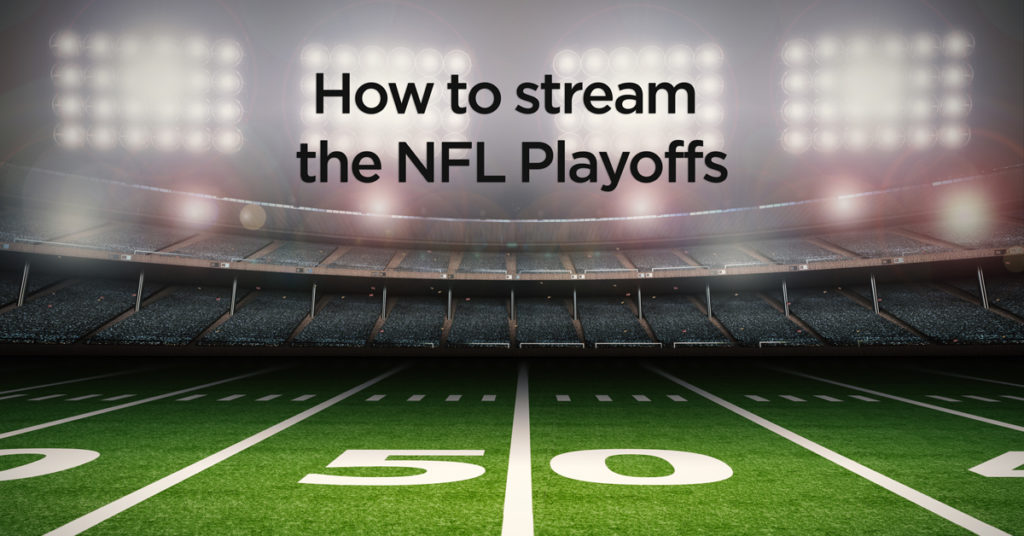 Some of the best tools out there to stream the NFL Playoffs will be Roku streaming players and Roku TVs. Without them, those expansive options are limited, but with them you can customize how you'll watch the games. Here are the Roku channels that you can use to watch the NFL playoffs. 
For those with a cable or satellite subscription:
WatchESPN – This can easily be accessed by anyone who has ESPN included in their cable subscription. You sign into the site through your provider and can watch the AFC Wild Card game that ESPN will be broadcasting. WatchESPN can also be used to watch other sporting events on ESPN and certain games on ABC will be simulcast on the service on ESPN3.
You can also sign in to the channel if you are a subscriber to Sling TV or PlayStation Vue. This gives you full access. Certain internet service providers also let you watch for free, even without cable, but they only provide ESPN3.
NBC Sports – This channel will be useful to watch a couple games this postseason. The first weekend NBC will be broadcasting a NFC Wild Card game and then the following weekend it'll air an AFC Divisional matchup. Access is available for anyone with a cable or satellite subscription. PlayStation Vue subscribers can also use the service by logging in with their credentials.
FOX Sports GO – Access to the channel will be similar to NBC Sports and is available to cable subscribers or those subscribing to a streaming service, such as PlayStation Vue. This one will be airing more games, including Super Bowl 51 on February 5. Additional games will be on the NFC side of the NFL and will likely feature some of the most compelling matchups in the highly competitive conference.
For those who don't have a cable or satellite subscription:
CBS All Access – Anyone can sign up for and watch this channel and it'll be huge during the playoffs, as CBS will be broadcasting the majority of AFC games. A subscription gets you access to whatever CBS is broadcasting in your area including the NFL games. It's available in most areas throughout the United States and only costs $5.99 per month. If you want it without commercials you can pay $9.99 per month. Learn more about CBS All Access in this detailed overview.
Sling TV – This channel functions as an actual cable alternative. Depending on your subscription you can watch games on ESPN and potentially NBC and FOX. The Sling Orange subscription costs $20 per month and features ESPN channels and about 30 more. Sling Blue costs $25 per month and is where you can possibly get an NBC or FOX live stream depending on your location. You can learn more about it here.
PlayStation Vue – Sony's streaming service is the last of the bunch and similar in many ways to Sling TV. You pay a monthly subscription cost of $29.99 per month and in return can watch channels like ESPN, ESPN2, FX, FS1, NBCSN, and more. PlayStation Vue could be a great asset based on your location, because in certain areas ABC, NBC, FOX, and CBS are all available for a price of $39.99 per month. This would let you watch all the playoff games on your PlayStation Vue channel.
With all that information, you'll need to take a look at the NFL Playoff schedule so you can get organized and decide which Roku channels will work best. Hopefully you enjoy watching the games on your big screen instead of trying to stream them on that tiny laptop screen of yours!
The post How to stream the NFL Playoffs on your Roku device [guest post] appeared first on The Official Roku Blog.
Source: Official Roku Website