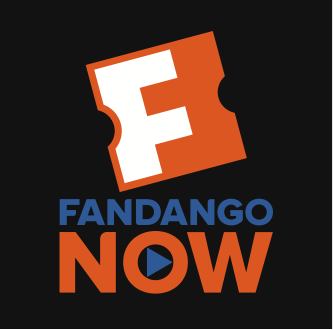 Hello, streamers! You may have heard the news that M-GO recently joined the Fandango family. As of March 30, the M-GO channel will be replaced by FandangoNOW on the Roku platform. But not to worry – everything you love about M-GO, including your Library, Watchlist and account details will not change and will be accessible through the FandangoNOW channel.
FandangoNOW offers a massive library of new releases such as The Hunger Games: Mockingjay Pt. 2 and Star Wars: The Force Awakens. You'll also find catalog movies from all major studios and next-day TV shows for purchase. For a limited time only our friends at FandangoNOW are offering $3 off any purchase* using code NOW16 until 4/14/16. Create a FandangoNOW account or sign in to redeem the offer. What's on your watchlist tonight?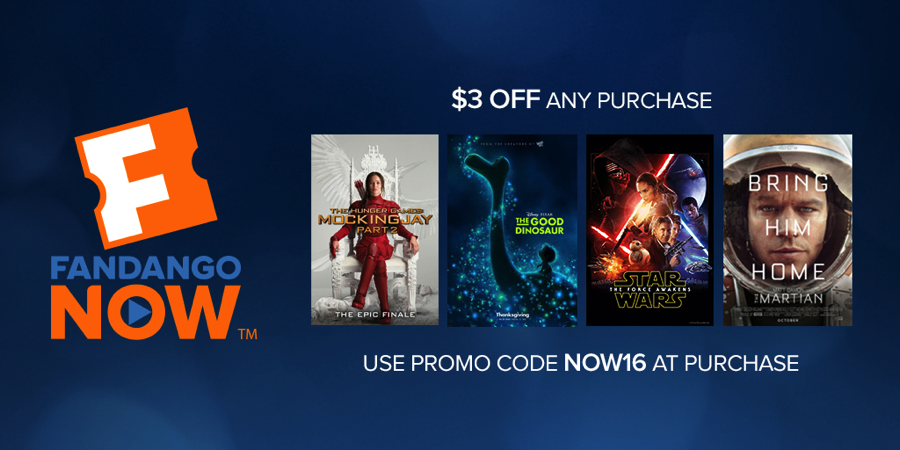 Click here to learn more about the your M-GO Rewards Points.
Stream On!
*Enter promo code [NOW16] at checkout, to receive up to $3 off your purchase on www.fandangonow.com. This offer is valid for purchases made between 12:01 am PT on 3/30/16 and 11:59 pm PT on 4/14/16, while supplies last. Valid in the U.S. and D.C., except U.S. territories and where prohibited by law. One time use only. Any remaining amount after purchase will be forfeited. Limit one promo code per account holder. Offer cannot be combined with any other offer or discount. Void where prohibited. This is a promotional code and is non-transferable, not to be shared, is not for resale, has no cash value, and will not be replaced if lost or stolen. Fandango reserves the right to modify or cancel this offer at any time and without notice. This offer is subject to Fandango's Terms and Policies at www.fandango.com/Terms-and-Policies and Privacy Policy available atwww.fandango.com/PrivacyPolicy.
The post M-GO joins the Fandango family – meet FandangoNOW! appeared first on The Official Roku Blog.
Source: Official Roku Website