Can you believe 2018 is nearing its end? This year, we launched our lowest priced 4K and HDR streaming players, brought live news, sports and entertainment to The Roku Channel, introduced the first speakers designed exclusively for Roku TV and added a lot of new channels to the Roku Channel Store.
Here are some notable channels that made their Roku debut in 2018 and we think you'll enjoy. Click the links below to add them directly to your Roku device.
What was your #1 new channel of 2018? Let us know in the comments below!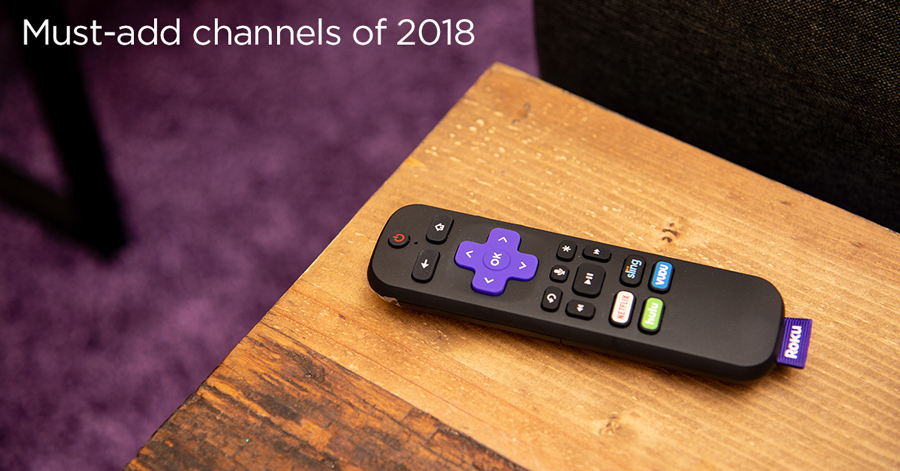 FREE CHANNELS
SUBSCRIPTION/PAY PER VIEW CHANNELS
AUTHENTICATED (Cable or satellite subscription required)
AMC Premiere ($4.99/month with a participating cable or satellite subscription) – Members can watch current AMC shows ad-free and get early access or full-season access to select shows. Plus, receive perks like special content, exclusive extended episodes, bonus scenes, sneak peeks, uncut movies, and more.
Pop Now (select free episodes, participating cable or satellite subscription required for full access) – Stream new shows like Schitt's Creek, Big Brother After Dark, Hollywood Darlings as well as throwbacks like ER and Without a Trace.
Happy Streaming!
The post Must-add new Roku channels of 2018 appeared first on The Official Roku Blog.
Source: Official Roku Website