2019 was quite the year here at Roku HQ. We unveiled a new streaming player lineup, including the first ever Roku Smart Soundbar and Roku Wireless Soundbar, added Premium Subscriptions and plenty of new live and linear channels to The Roku Channel, introduced a new Roku skill for Alexa, and so much more.
On the channel front, the much anticipated Disney+ and Apple TV+ made their debuts, along with a plethora of other streaming options for you to enjoy. Below, we've curated a list of the must-add channels added to the Roku platform in 2019.  Get those Roku devices ready – you've got some streaming to do.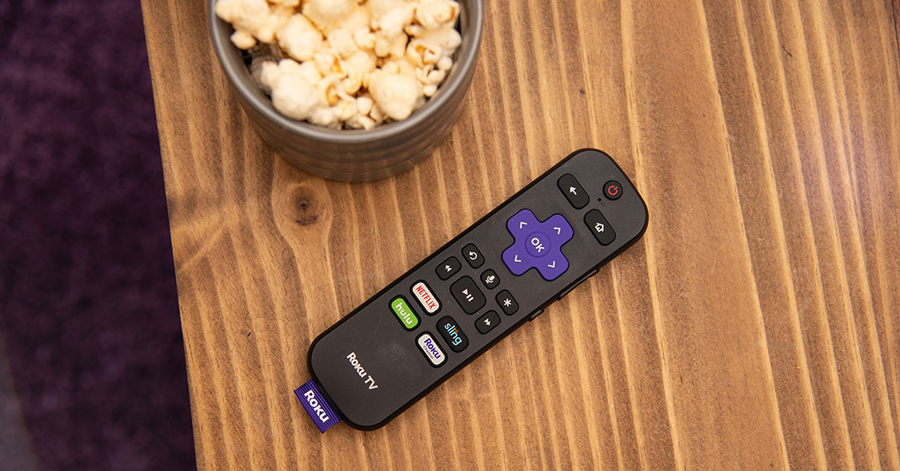 Simply click the links below and to add the channels directly to your Roku device!
Subscription channels
Disney+ (starts at $6.99/month after 7-day free trial) – Subscribe and stream movies and TV series from Disney, Pixar, Marvel, Star Wars, and National Geographic directly on supported Roku devices.
AppleTV+ (starts at $4.99/month after 7-day free trial) – Apple TV+ includes highly anticipated original shows, movies, and documentaries starring the likes of Jennifer Aniston, Reese Witherspoon, Steve Carell, Jason Momoa, Oprah Winfrey, and more.
BET+ (starts at $9.99/month after 7-day free trial) – Enjoy movies, TV hits, and specials from BET+ ad-free from your favorite creators, including Tracy Oliver, Will Packer and Tyler Perry
The Criterion Channel ($10.99/month after a 14-day free trial) – Constantly refreshed selections of Hollywood, international, art-house, and independent movies, plus access to Criterion's entire streaming library of more than 1,000 important classic and contemporary films, brought to you by the Criterion Collection.
FOX Nation ($5.99/month after a 7-day free trial) – Thousands of hours of entertainment, including shows like FOX & Friends' After the Show Show, What Made America Great with Brian Kilmeade, First and Final Thoughts with Tomi Lahren, One Smart Person & Greg Gutfeld, Deep Dive, Moms, and Ed Henry's Front Row Seat.
Frndly TV ($5.99/month after a 7-day trial) – Includes 12 live family friendly TV channels, including Hallmark Channel, Hallmark Movies & Mysteries,  Game Show Network, The Weather Channel, QVC, and more. Record your favorite shows with unlimited cloud DVR, stream over 1000 titles on demand, and much more.
TIDAL (starts at $9.99/month after 30-day free trial) – Members of TIDAL can find over 60 million songs, over 250,000 high-quality music videos, expertly curated playlists, and exclusive live concerts to stream directly on the TIDAL channel on their Roku devices.
HBO via The Roku Channel ($14.99/month after a 7-day free trial) – Stream all of HBO – the biggest shows, movies, specials, and documentaries, plus hundreds of kids titles – all on The Roku Channel. Free trial is for new customers only.
SHOWTIME via The Roku Channel ($9.99/month after a 7-day free trial) – Stream entire seasons of original series like Ray Donovan, Homeland and Shameless, movies, documentaries, comedy specials, sports, and more. Live or on demand – all on The Roku Channel.
Cinemax via The Roku Channel ($9.99/month after a 7-day free trial) – Access Original Series such as Warrior and Jett, Hollywood hit movies and indie favorites and more.
STARZ via The Roku Channel ($8.99/month after a 7-day free trial) – Watch original series like Power and Outlander, thousands of hit movies, and more whenever, wherever. It's premium entertainment at your fingertips.
EPIX via The Roku Channel ($5.99/month after a 7-day free trial) – Subscribe and get exclusive Original Series including Godfather of Harlem, Pennyworth and Perpetual Grace LTD, plus 1000s of Hollywood movies and more – uncut and commercial-free.
Acorn TV via The Roku Channel ($4.99/month after a 7-day free trial) – Hailed as "Netflix for the Anglophile" by NPR, Acorn TV offers the newest seasons of award-winning shows from Britain and beyond.
Hallmark Movies Now via The Roku Channel – Watch feel good movies and series from Hallmark Channel, Hallmark Movies & Mysteries, and more that you can't see anywhere else. Plus, a selection of Hollywood favorites, all commercial-free.
Free channels
STIRR (free) – Watch free local news along with popular channels like Buzzr, Cheddar News, Comet, Dove Channel, NASA TV, FailArmy, The Pet Collective and more.
Court TV (free) – Your front row seat to justice. Stream trials on demand or watch a live feed of Court TV at no cost.
Olympic Channel (free) – From sports you've never heard of to the ones you already love, the Olympic Channel brings you original series, classic Olympics moments, and an up close look at Tokyo 2020 and beyond.
Ranker (free) – The world's largest crowdsourced opinion site brings you original series like RankWorthy, Crowd Wisdom, Weird History, and Deadtime Stories.
Bassmaster (free) – Watch videos from the worldwide authority in bass fishing. Get tips from the pros as well as amazing catches from tournaments like the Bassmaster Classic and Elite Series.
Tasty TV (free) – Brought to you by the brand with over 100M followers on Facebook, enjoy incredible snack-sized videos and indulge in recipes you'll want to try at home.
USGA (free) – Gain access to USGA's exclusive programming, including original series, iconic moments from past U.S. Opens, and exclusive streams of the U.S. Open, U.S. Women's Open, U.S. Senior Open, U.S. Women's Amateur, and U.S. Amateur!
WhoHaHa (free) – Watch comedy series from incredibly talented and funny women from around the world.
XITE (free) – Music videos that are sure to keep you in the right mood. Create your personalized musical experience with XITE by using your remote to like, dislike, or skip videos.
Authenticated (Cable or satellite subscription required)
Oxygen (Participating pay-tv subscription required) – Your destination for high quality crime programming, including shows like Snapped, Dateline: Secrets Uncovered, In Ice Cold Blood, and more.
The Weather Channel (Participating pay-tv subscription required) – Catch a 24 hour live stream of The Weather Channel, with personalized weather ticker updates based on where you live.
Live and linear channels on The Roku Channel
AFV Family – The AFV Family Channel is family-friendly comedy for all! America's Funniest Home Videos brings you the best home videos and family-friendly comedy programming you can watch together with everyone in your family.
beIN SPORTS Xtra – A free, 24/7 English language LIVE sports, news, analysis and highlights network that brings everyone closer to the game.  XTRA will provide LIVE and exclusive access to XTRA soccer matches, XTRA combat sports, XTRA adventure sports, XTRA original studio productions, and a robust library of classic sporting events… all at no XTRA cost!
CollegeHumor – Enjoy CollegeHumors's award-winning sketches, animations, music videos and original series, delivered right to your (digital) doorstep–like the paper!
Comedy Dynamics – Comedy Dynamics network is a tastemaker for STAND UP comedy specials, TV shows, films and documentaries and features a wide range of established and emerging comedy talent.
DUST – DUST is the leading destination for thought-provoking science fiction, exploring the future of humanity. From timeless to cutting-edge movies, series and short films we bring the best of established and emerging filmmaking voices to your living room.
FilmRise Forensic Files – Crack open a case any time of day with the Forensic Files team! These experts leave no clue unexamined in their pursuit of the truth.
FilmRise Sci-Fi – Tune in for the best Sci-Fi in the galaxy! Featuring genre-spanning movies as well as beloved series like Lost in Space and the hit anime Robotech.
Funny Or Die – Funny Or Die is a premiere entertainment brand that features your favorite comedians and celebrities in comedy videos.
Nosey – Maury Povich, Jerry Springer, Blind Date and many more shows you just can't stop watching.  The Springer "circus", Maury's classic "you are the father!" and hundreds of other memorable moments available all day, every day….for free.
This Old House – This Old House on The Roku Channel features This Old House and Ask This Old House. With 19 Emmys, This Old House is America's first, and most trusted, name in home improvement television. Each week, Emmy-winning Ask This Old House answers the steady stream of homeowner questions – and we travel the country to make house calls! Whether you do it yourself or hire contractors, you'll learn how to build your dream. And do it right.
Toon Goggles – Toon Goggles has all your favorite kids shows for free including fan favorites such as Angry Birds, Talking Tom, Om Nom, Gummy Bears, and many more!  Come watch and discover!
USA TODAY – USA TODAY delivers current local and national news, sports, entertainment, finance, technology, and more through award-winning journalism, photos, and videos.
You know what goes well with must-stream channels? Must-stream shows, of course! Check out our 15 must-stream TV show premieres in December.
Happy Streaming!
The post Must-add new Roku channels of 2019 appeared first on The Official Roku Blog.
Source: Official Roku Website