Hi everyone! All year long, The Roku Channel delivers live news options to you for free — and this month, you can turn to it as your hub for must-see election events and coverage. Today, we're adding one more partner to your news roster — NBC News NOW is available directly on The Roku Channel starting today. NBC News joins other news partners such as ABC News, Black News Channel, Cheddar, Newsmax TV, Newsy, Reuters, USA Today, Yahoo! News, and more to keep you up to date on breaking news and ongoing coverage.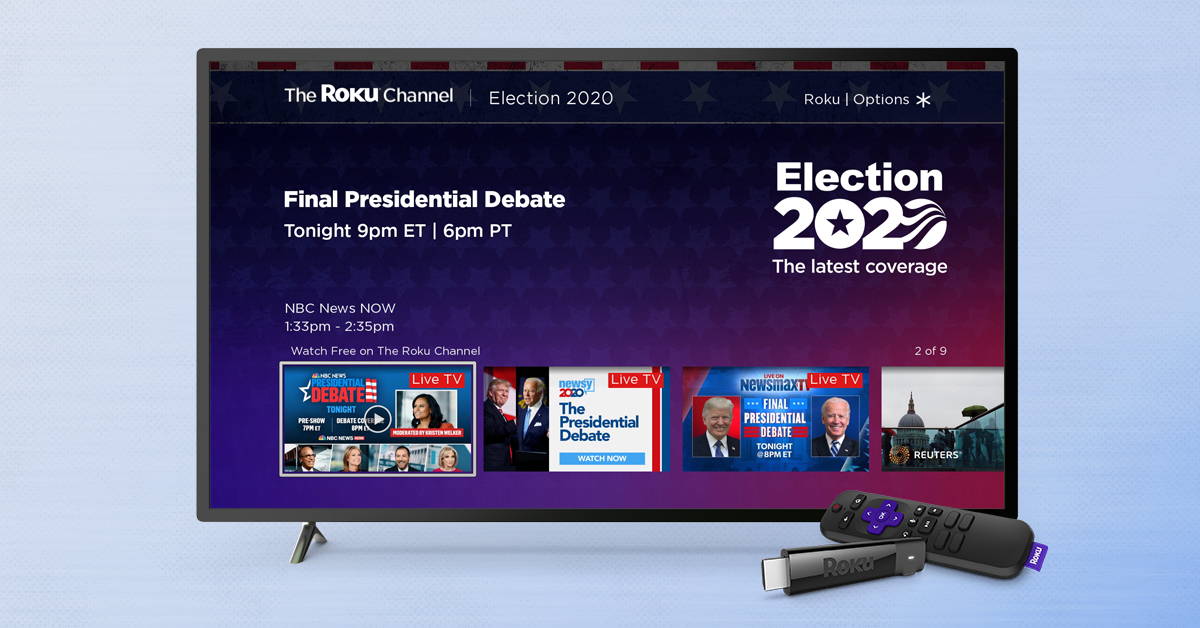 What to watch
With NBC News NOW on The Roku Channel, stay informed as news breaks with exclusive, in-depth reporting and perspectives from award-winning journalists around the world.
With November's Presidential Election just around the corner, the Roku platform is your hub for election-related events and coverage for free.
Watch news, live events, and around-the-clock coverage on The Roku Channel.
Use Roku Search and enter "Election" to get access to our Election Zone featuring news, content and more from across the Roku platform related to this year's presidential elections.
Visit "Featured Free" for even more easy access to free election coverage.
Our continuous goal for The Roku Channel is to deliver great, free entertainment to the masses. We're excited to bring even more choice, value, and simplicity to everyone tuning into The Roku Channel every day.
Happy Streaming!
The post NBC News NOW available today on The Roku Channel appeared first on The Official Roku Blog.
Source: Official Roku Website