Today, we announced findings from our annual Cord Cutting study, including new insights from U.S. consumers about how the COVID-19 pandemic is influencing the shift to streaming. The study found that approximately 32% of U.S. households don't have a traditional pay TV subscription, while another 25% of households, identified as Cord Shavers, have cut back their service. 45% of these Cord Shaver households stated they are likely to cut the cord fully in the next six months.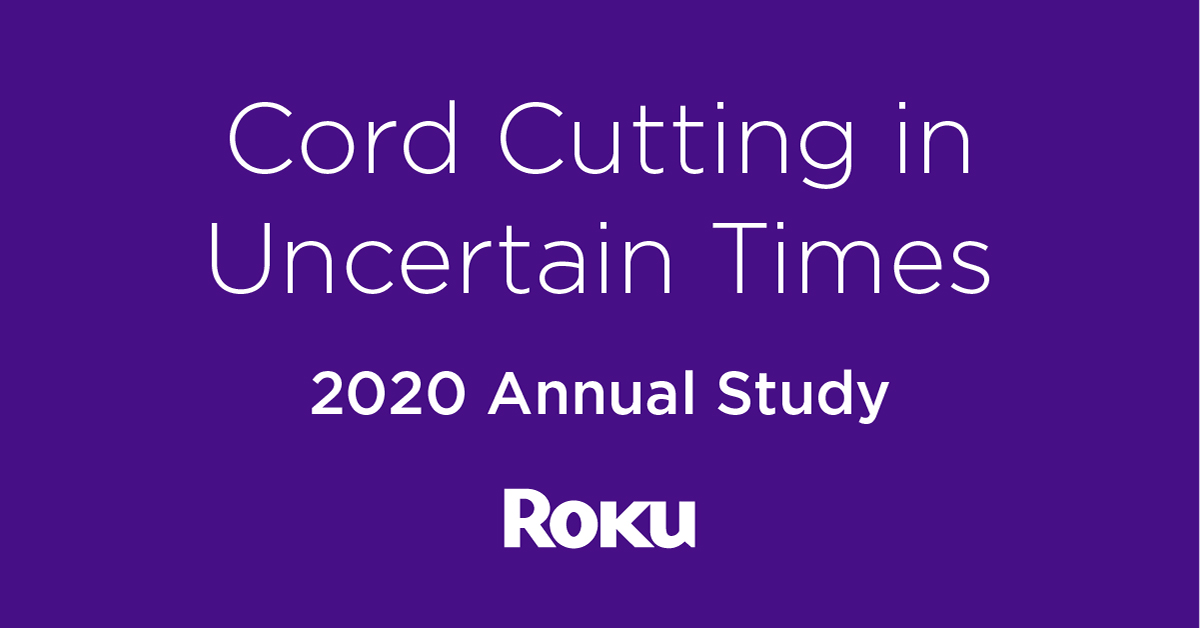 Recent Roku Cord Cutter households claim approximately $75 savings per month
The vast majority of Cord Cutter households said they are satisfied with their decision, and wish they had cut their traditional pay TV subscription earlier. When asked what factors drove the change from traditional pay TV to streaming, cutting home entertainment expenses was cited as the top reason. Roku users who cut the cord said they saved approximately $75 per month, a higher average savings than cord cutters who said they use other streaming devices.
Nearly half of all U.S. TV households say they stream more free TV since the COVID-19 pandemic
Value is an important factor in driving cord cutting. About half of all TV households said they've been watching more free, ad-supported TV during the COVID-19 pandemic than before. 40% of recent Cord Cutter households say that access to free trials to premium subscription services helped convince them to cut their traditional pay TV service.
Less than 1 in 5 recent Cord Cutters are likely to return to traditional pay TV when sports return
Just 17% of recent Cord Cutter households said they'd re-subscribe to traditional pay TV when live sports return. 31% stated they are likely to subscribe to a new live sports streaming service. Over half (52%) of Traditional and Shaver households say they are likely to reduce their package If televised live sports on traditional pay TV doesn't return.
For more, see the "Cord Cutting in Uncertain Times" study here.
Methodology

: This year's Cord Cutting survey was conducted by MACRO Consulting, Inc. on behalf of Roku Inc. 7,000 Americans ages 18 and over were surveyed in March 2020 about their TV household, followed by 2,000 Americans ages 18 and over in May 2020 to understand changes amidst the COVID-19 pandemic.

The post New cord cutting insights amid the COVID-19 pandemic appeared first on The Official Roku Blog.

Source: Official Roku Website