Holy new Roku channel, Batman! That's right, the new DC Universe channel, a first-of-its-kind digital experience designed for DC fans, is available on Roku players and Roku TVs in the U.S. What better way to celebrate Batman Day (September 15)?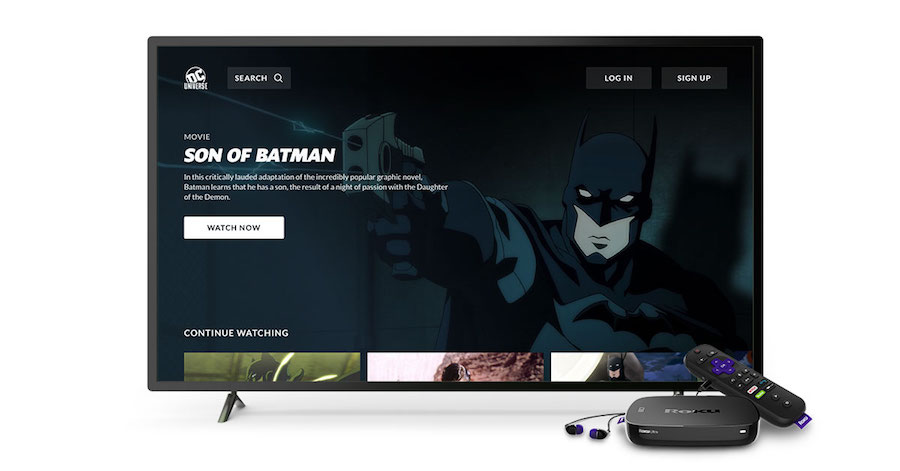 DC Universe subscribers ($7.99/month after 7-day free trial) have access to exclusive DC series, movies, classics, comics, shorts and more. Here's a peek at what's available for subscribers:
Series exclusively on DC Universe: Titans (available in October), with Young Justice: Outsiders, Doom Patrol, Swamp Thing, Star Girl, Harley Quinn coming in 2019
Animated series: Justice League, Super Friends, Static Shock and more
Epic animated movies: Justice League: The Flashpoint Paradox, Batman: The Dark Knight Returns
Legendary films: the original Superman: The Movie and Superman II, plus Tim Burton's Batman
Can't-miss TV classics: Batman: The Animated Series, Wonder Woman
World-class comics: Action Comics #1, Rebirth, All-Star Superman #1
Comic book lovers, don't miss DC Universe's world-class comic reader – making it easy to read and experience your favorite comic books on the big screen!
Click here to add the DC Universe channel or find it in the "Movies & TV" category of the Roku Channel Store.
Happy Streaming!
The post New DC Universe Roku channel – just in time for Batman Day! appeared first on The Official Roku Blog.
Source: Official Roku Website