Hey Streamers! We have some big news for anyone interested in Spanish language entertainment. The Roku Channel is adding not one but SIX new live/linear Spanish language channels. From music to movies, family entertainment to the ever-popular telenovelas, we've got something for you. Let's take a look at what's coming: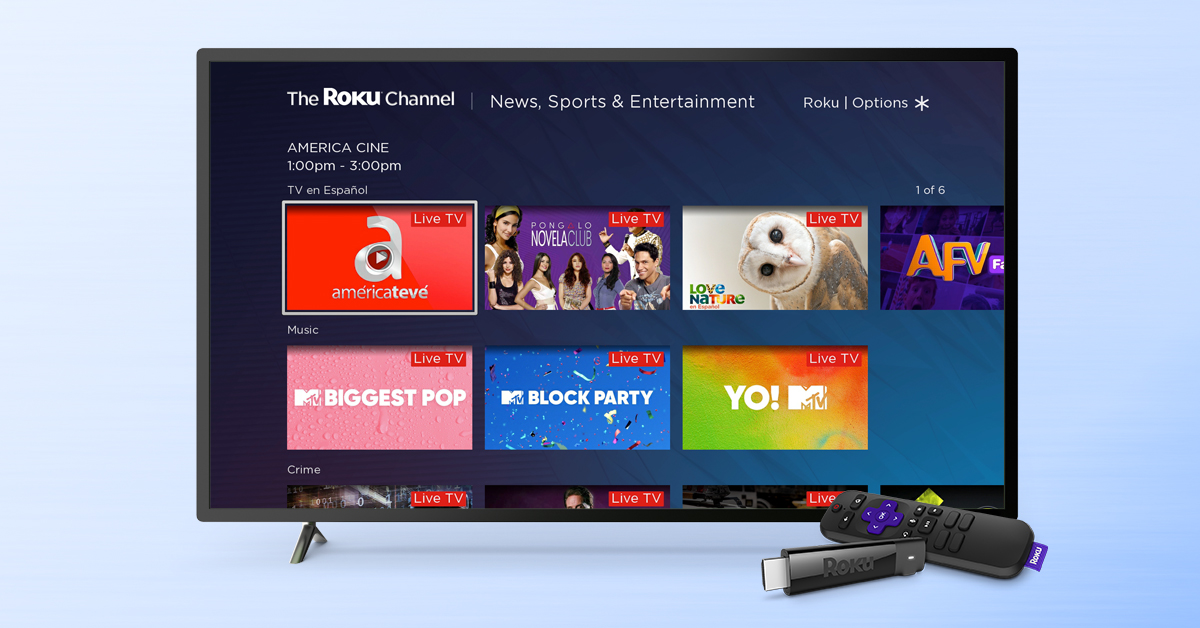 These live/linear channels are available to you for free but if you're interested in subscribing to even more great entertainment on The Roku Channel, be sure to check out Premium Subscription partner, Pantaya, the first-ever premium streaming destination for world-class movies in Spanish offering the largest selection of current and classic, commercial-free blockbusters and critically acclaimed titles from Latin America and the U.S. 
NEW SPANISH ZONE
In addition to the new channels, you'll be able to easily find Spanish language content in a new Roku Zone. Simply select search on the Roku home screen and enter "Spanish Zone." Once it appears on the screen, the new Spanish Zone makes it easy to discover a curated selection of relevant Spanish language entertainment from channels across the Roku platform organized in browsable rows such as new releases, free titles, rentals and more.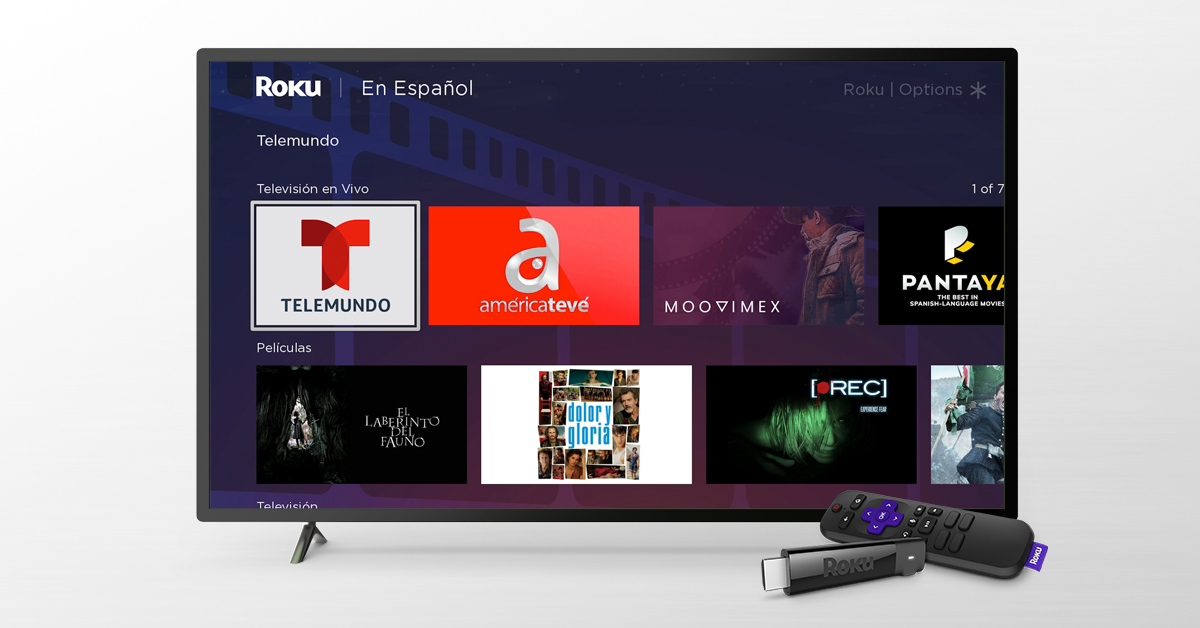 ROKU VOICE SEARCH IN SPANISH
Did you know you can use Roku's voice search feature in Spanish? In our latest Roku OS Update, which is rolling to devices now, we shared that Roku devices would now support Spanish language voice search. You can speak commands in Spanish to launch channels, search for titles, actors, or genres, as well as control media playback on your Roku device.
LOCAL STATIONS ON TELEMUNDO
Additionally, Roku users across the country can now enjoy watching local live news and user-friendly weather updates in Spanish through local Telemundo affiliate channels on the Roku platform. To find your local Telemundo station, visit the Roku Channel Store.  
At Roku, we are focused on delivering ease, value and content to our customers. We're very excited to be able to expand our entertainment offering to those in the Roku family who enjoy Spanish language entertainment and to provide our users with even more access to free and quality entertainment. 
Happy Streaming! 
The post New linear Spanish language channels available on The Roku Channel and new Spanish Zone starting today appeared first on The Official Roku Blog.
Source: Official Roku Website