Berna Anat (@heyberna) is a Financial Hype Woman and Instagram influencer who creates content that teaches people about money in a way that isn't horribly boring. We invited her to share tips on how to save money and reach financial goals on the Roku blog!
For us in the U.S., this pandemic seems endless –  and for many of us, our savings have in some way been affected.
Let's pause for a second and take a financial breath. How do we get our savings to recover in the midst of all this mess?
Here's the thing: No amount of tips-and-tricks budgeting advice can cover the fact that we need to earn more money to save money. For those lucky enough to have an income stream right now, I've got three tips to help reset and protect your savings. Retell your savings story
The first step to re-racking your savings is to get clear about exactly what you're saving for. There should be a Who, What, Where, When and Why.
Instead of saying: "I want to save more money."
Say this: "I want to save $8,100 in my savings account by March 2021 to give me 3 months of emergency savings."
If you're setting up an emergency savings, calculate your exact dollar goal by taking what you spent last month — let's say it was $2700, rent, bills and all — and multiplying it by how many months of savings you'd like. If you're starting at a 3-month goal $2700 x 3 = $8100.
I use free online savings calculators – to find out exactly when I'll hit my goal based on how much I can deposit into my savings each month. Strip down for that deposit
Download your credit card and bank statements from the last month. Do you see anything you can strip down to make room for that newly-needed $200 savings deposit?
Here are some alternatives to replace your usual monthly expenses with:
Streaming music services? Pandora and Spotify have free options.
Gym memberships? Socially distanced outdoor workouts with friends don't cost a thing.
Still have cable? Cut the cord and get a Roku device.
Did you know?
In a recent Roku Cord Cutting Survey, Roku users reported saving an average of $75 per month — nearly $1,000 a year — just by cutting the cable cord and purchasing a streaming device. You can still access so many of the shows you actually watch, while stashing all that extra former-cable-bill cash in your savings. Parenting up
We might not feel comfortable lecturing our friends, family, and especially our elders about  money, but we can get our loved ones onboard indirectly by doing a little of what I call "Parenting Up."
Get your folks on the same page by sharing your savings goals and explaining why it affects the way you interact with them.
For example, my parents used to pay a ton every month on their cable and internet package because they thought they needed all forty-zillion channels, when in reality all they watch is Netflix, The Filipino Channel, and their beloved YouChoob (YouTube, of course).
So I told them that getting a Roku device would not only snip their cable bill forever and save them money every month, but that they can still watch all the things they love.
It's also the gift that keeps on giving – with plenty of free trials, thousands of free movies and TV shows on The Roku Channel, and more. They were sold.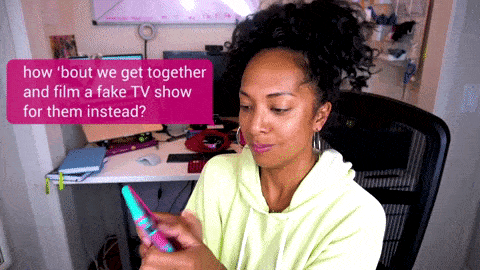 Small, but big wins
The way our world is moving, all we can do is hang on and focus on the things that get us from one day to the next.
It isn't easy to build a savings amidst a pandemic. But if you've got the income stream and resources to pad your savings, it can make a world of difference in the way you protect yourself and show up for the folks who need you.
And remember, small steps make big changes. Roku and I have your back.
The post Reset and protect your savings with Roku [guest post] appeared first on The Official Roku Blog.
Source: Official Roku Website