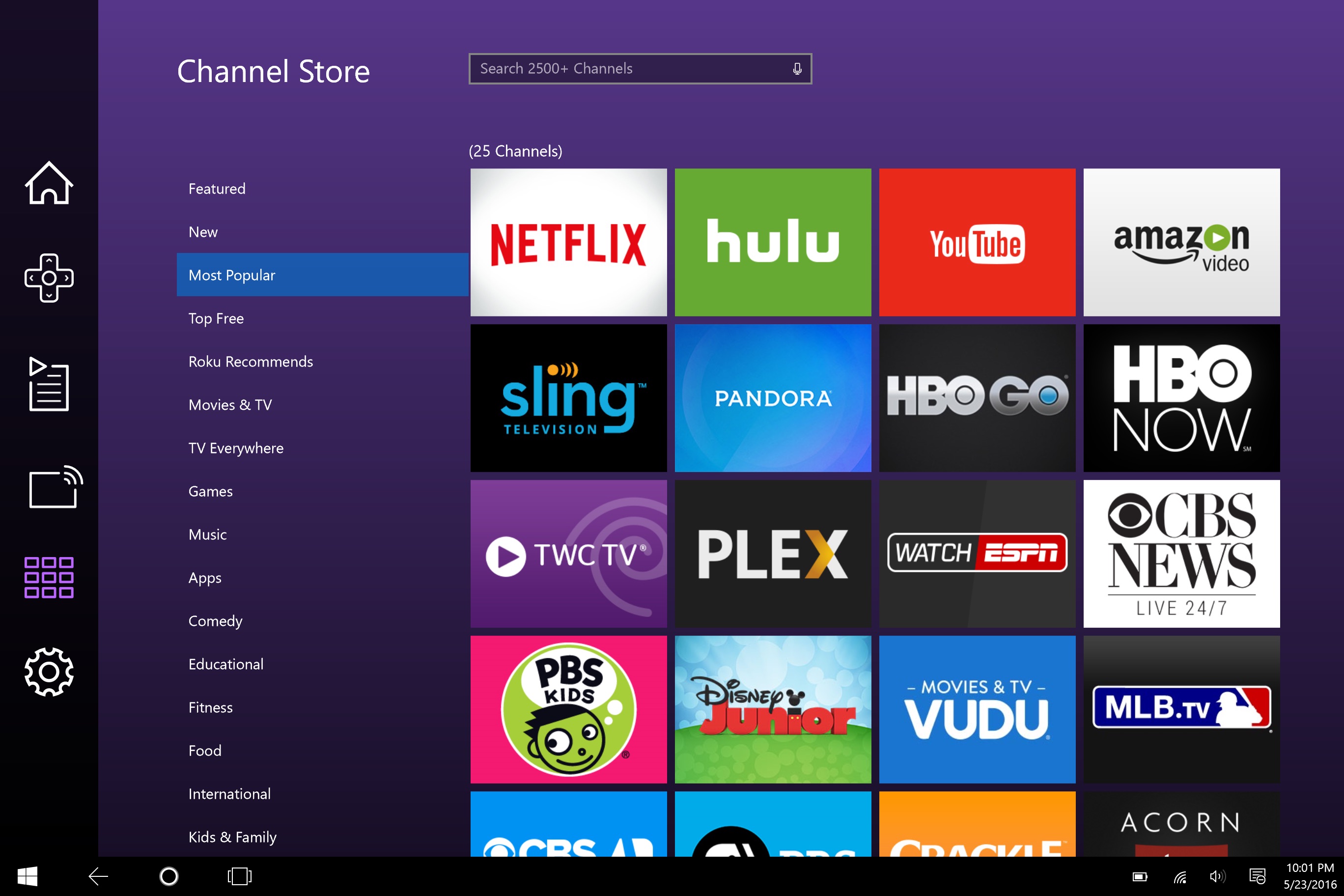 Today, we're excited to announce the availability of the Roku app on Windows 10 Laptops and Tablets, offering Windows 10 users more access to their favorite streaming entertainment. Working closely with Microsoft, we've created a Roku experience designed specifically for these larger screens that Windows 10 and Roku users alike will love.
This is the first time the Roku app will be available to tablet users so be sure to take advantage of controlling your Roku device with a large screen and in landscape mode! Navigating more than 3,000 channels and 300,000 movies and TV episodes available on the Roku platform has never been easier. The Roku app for Windows 10 is a universal Windows app, which means it features Cortana support as well.
NEW HOMEPAGE
We want to get you to your favorite streaming entertainment content quickly and easily. The new Homepage provides you with quick access to your "My Channels" list and surfaces content available on Roku. With more and more Windows 10 devices supporting both point-and-click, as well as gesture navigation, browsing these lists can be accomplished with a simple swipe or click to bring the next page of content to the front.
REMOTE AND CONTROLS
Navigating a Roku device from your Windows 10 laptop or tablet could not be easier. With the new Roku app, your channels are just one click away. In addition to the classic remote, we've also included your complete My Channels list to the app's interface to help you quickly move from channel to channel, regardless of where you are in the Roku platform.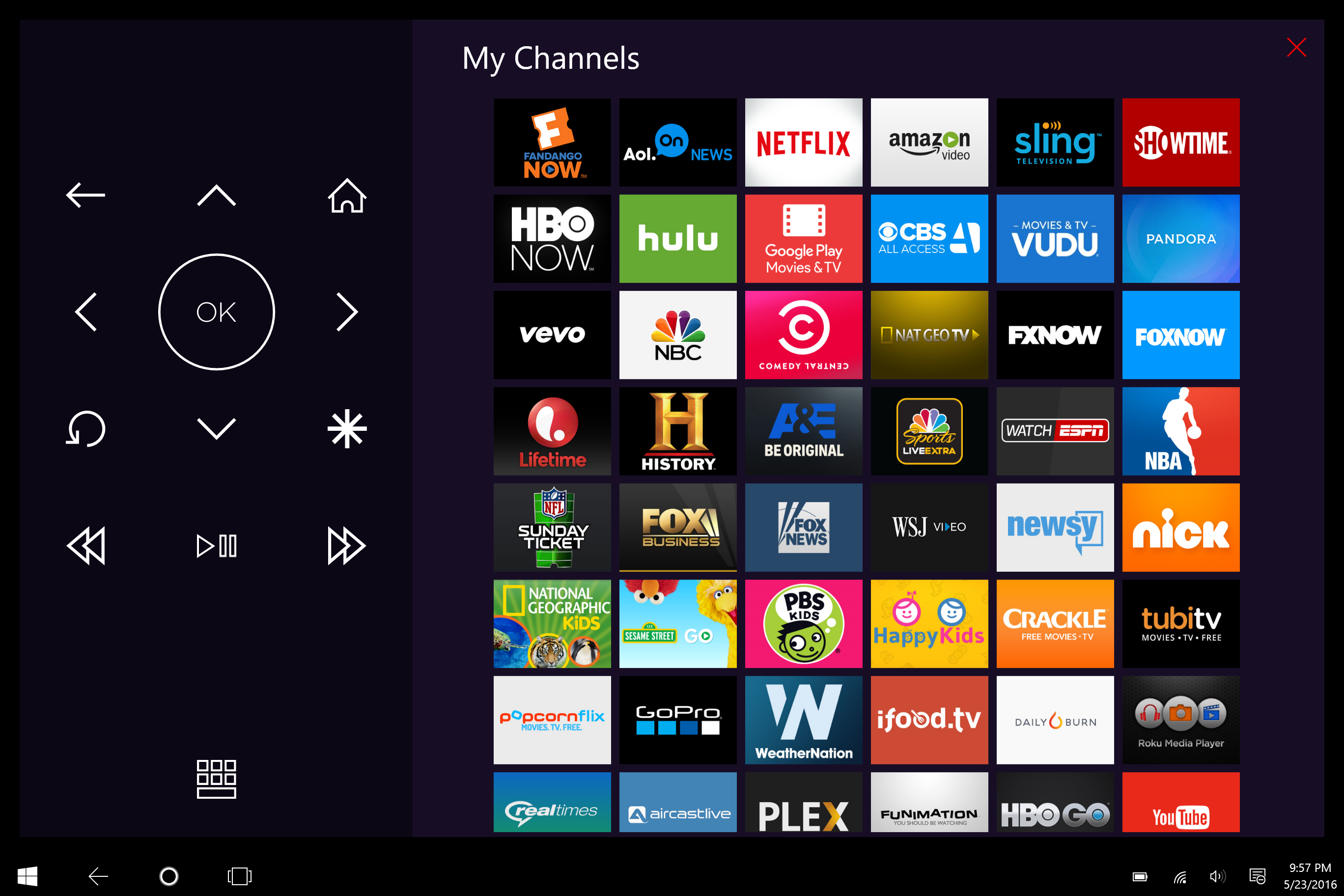 SEARCH
Searching for content in Roku could not be easier. We know that sometimes you know exactly what you're looking for and just want to find where to get it – enter Roku Search. Roku Search offers you a quick and easy way to find the content you want. Simply start typing or saying the title of a television show, film, actor, or director, and Roku will begin collecting results for you. Again, the Roku app features Cortana integration so searching for content on Roku is never more than a "Hey Cortana" away!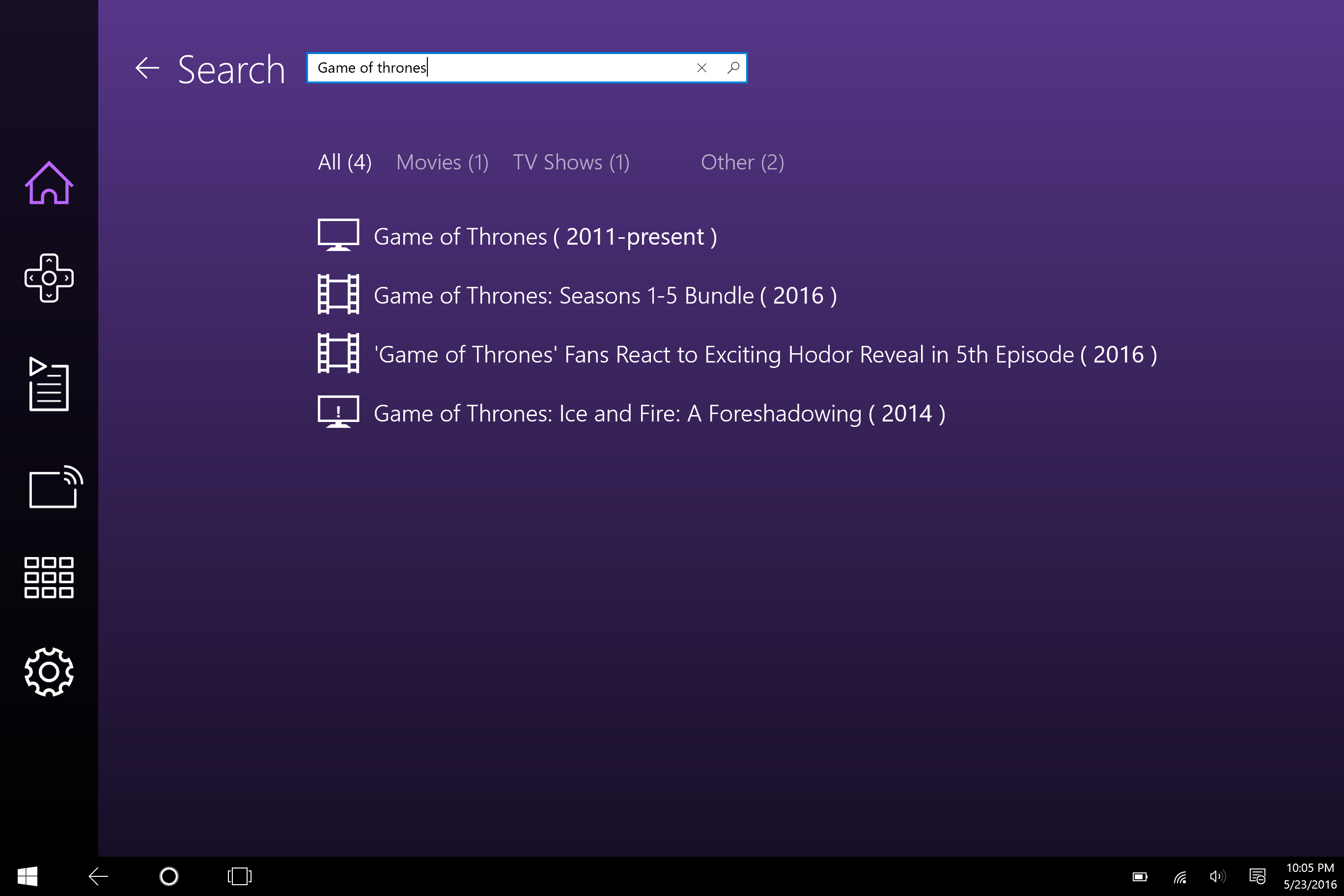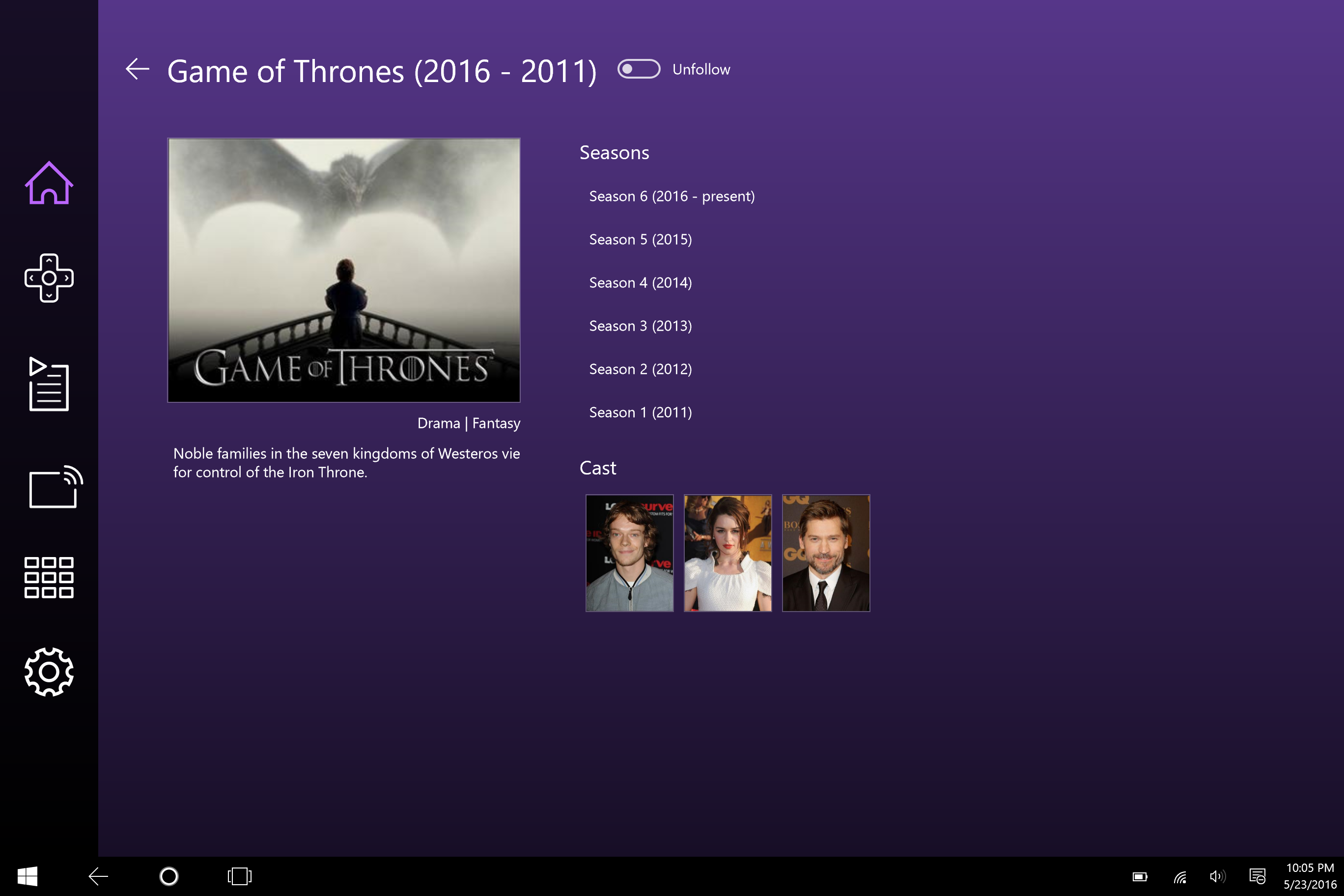 PLAY ON ROKU
The Roku app experience would not be complete without the "Play on Roku" feature. Show off your photos and music on the TV through your Roku device and let everyone share in your memories. All you need to do is select your photos and music, one-by-one or by selecting a folder, to begin playing the content. Once the photos and music are playing, you're in control of how long to stay on that amazing photo or quickly you want to skip pass those more embarrassing ones.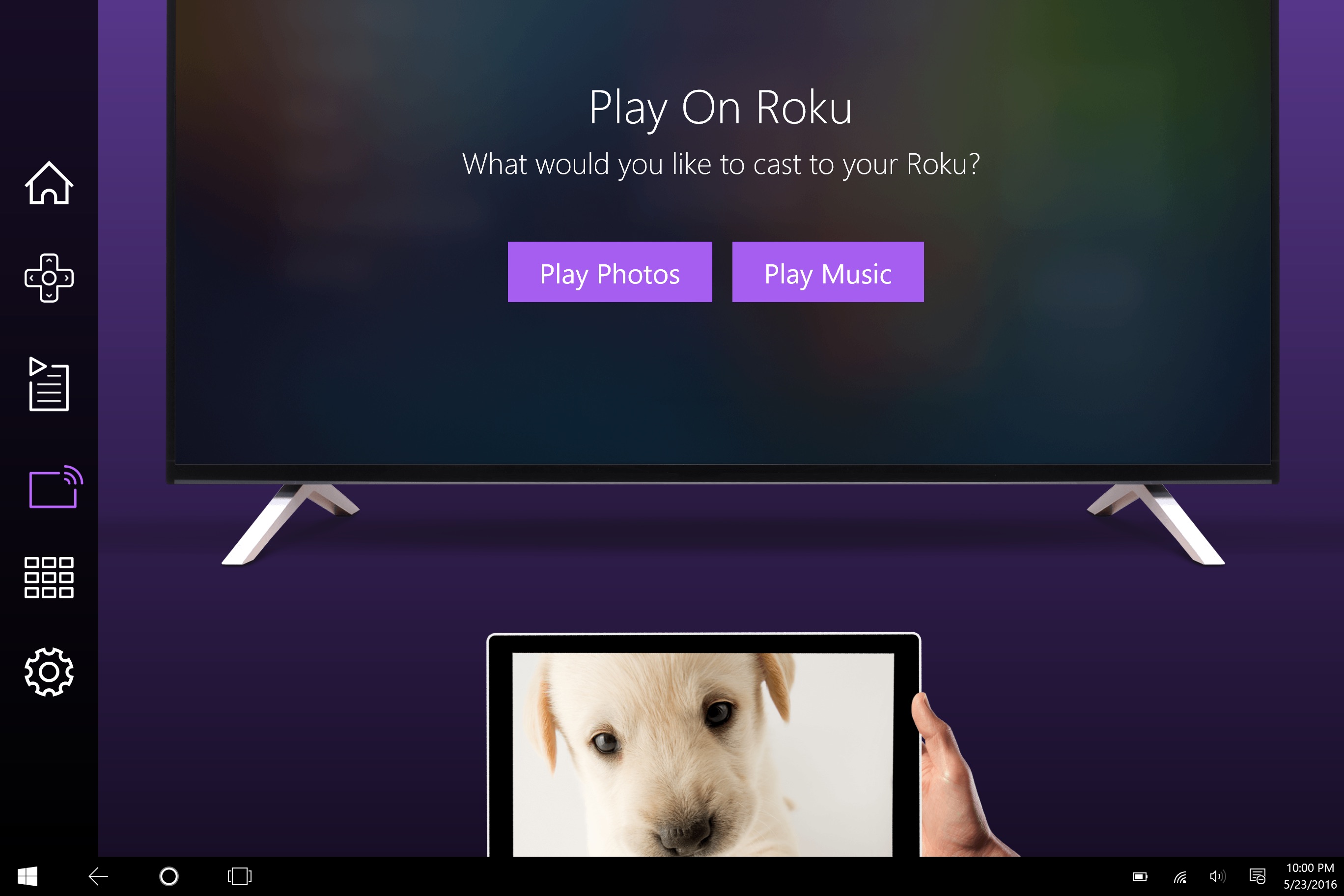 AVAILABLE IN THE U.S. NOW
The Roku app for Windows 10 laptops and tablets is available in the U.S. today via the Windows app store!  The app will be available internationally soon. We're very excited to get this into your hands and we'll be releasing a few more features over the coming weeks. If you want to learn more about Roku and our streaming entertainment offering, be sure to visit www.Roku.com.
Happy Streaming!
The post Roku App Available Now for Windows 10 Laptops and Tablets appeared first on The Official Roku Blog.
Source: Official Roku Website