Today we're releasing the latest version (v4.0) of our popular Roku mobile app for iOS® and Android™ devices that delivers a fresh new look and an exciting new feature! This update to the Roku mobile app has been designed to make your mobile device an ultimate streaming companion by giving you one-tap access to features that make streaming what you love fast and simple. Navigation to popular mobile features, including the remote control and search, is easier than ever. And starting today, you'll be able to quickly browse a selection of great movies and TV shows that are available to stream by simply tapping the new "What's On" tab.
The FREE Roku mobile app comes packed with useful features that are sure to make your phone a great addition to movie night. You can use it as a remote control, plug in headphones for private listening, search for movies, shows and more with a keyboard or your voice, and share your own videos, music, and photos to your TV.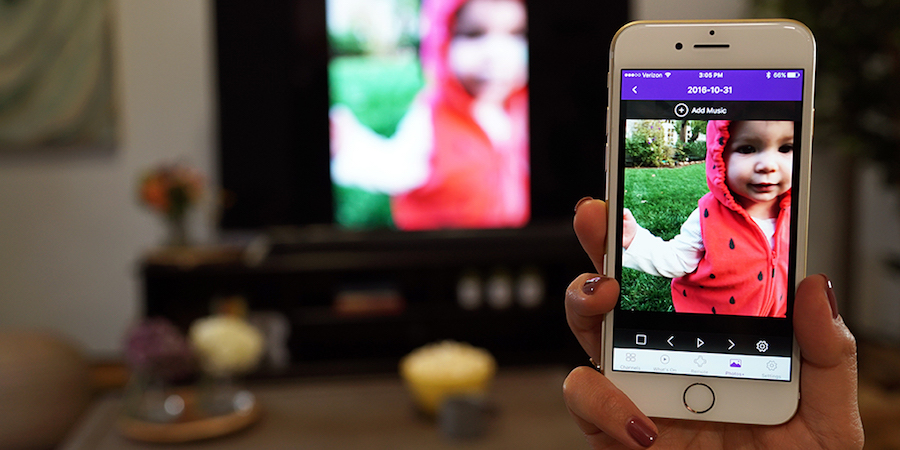 Here's what's new today on the Roku mobile app for iOS and Android devices:
Simpler navigation and sleek new look
The new navigation bar found across the bottom of the Roku mobile app makes many of our most popular features more accessible. With just one tap you can view and launch your installed streaming channels, browse What's On, use the remote or share photos and videos to your TV. In addition, a quick tap of the Roku Search icon located at the top of the "Channels" and "What's On" tabs makes it easy to quickly find the entertainment you want to watch.
When you launch the Roku mobile app you'll see a scrollable view of all of your streaming channels – now it just takes one tap to get to Netflix, Cineplex Store, or any other channel you have installed. We know that getting to the channel you want is only the first half of streaming the content you want to watch. To make this transition easier and faster, once you launch a streaming channel the remote control will automatically appear on the app giving you a seamless experience to find the show you were looking for. Now you can quickly go from deciding where you want to watch to finding what you want to watch without additional taps.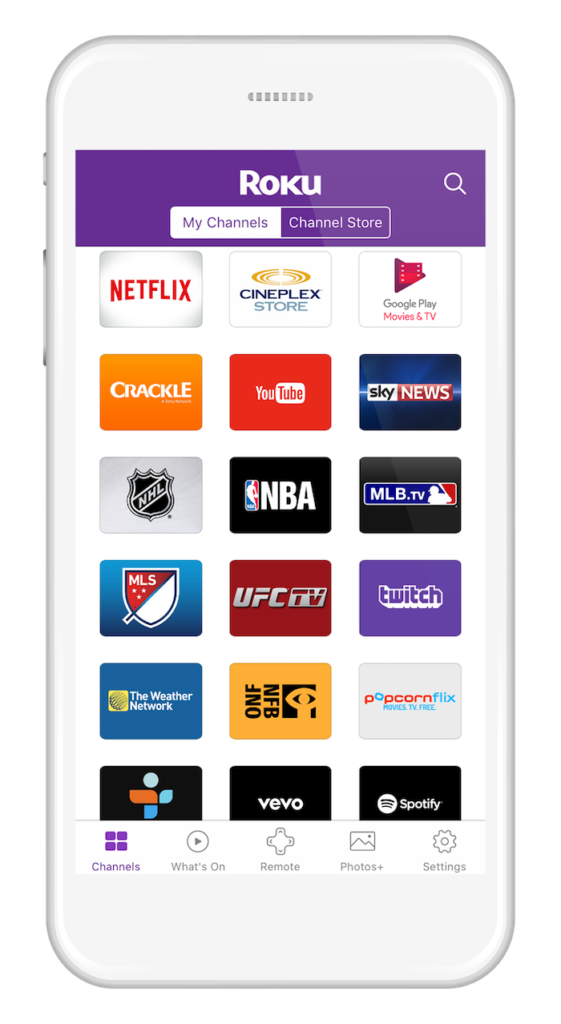 See What's On
Never spend another minute wondering what to watch next. Simply tap the "What's On" tab to browse a selection of popular entertainment available to rent or buy, or follow movies that are currently in theatres to be updated when they're available for streaming. With a few taps, you can watch a blockbuster movie or a hit TV show.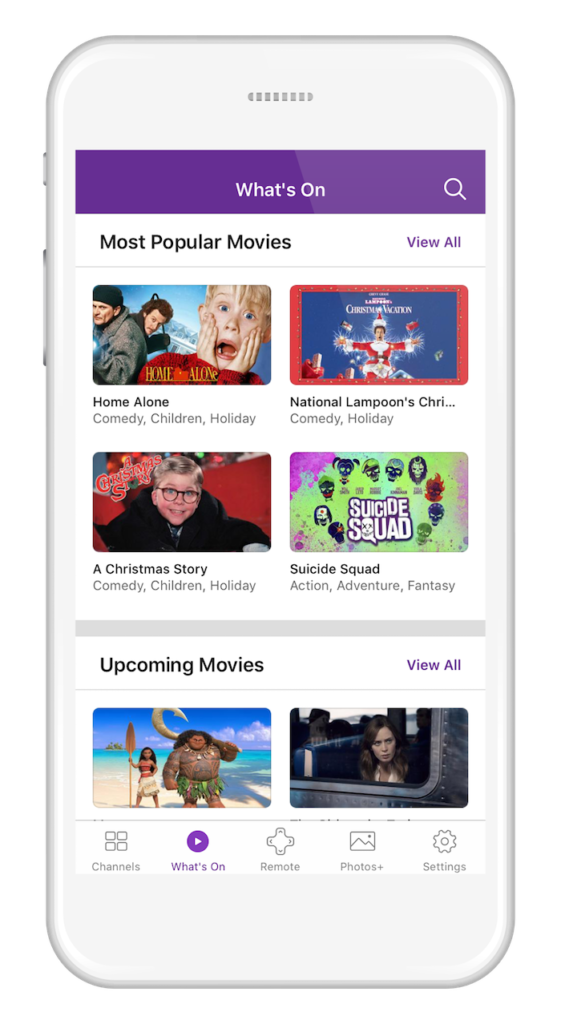 Controlling your Roku device with your phone just got easier
The on screen remote within the Roku mobile app has always been a great way to navigate the Roku OS. And today, we've made it better! The new remote tab now more closely matches the buttons on your Roku device remote, with the buttons and directional pad moving closer together so it's easier to press the onscreen buttons with one hand. We've also included a channels icon at the top right of the remote screen so you can quickly access your installed streaming channels and navigate from one channel to another.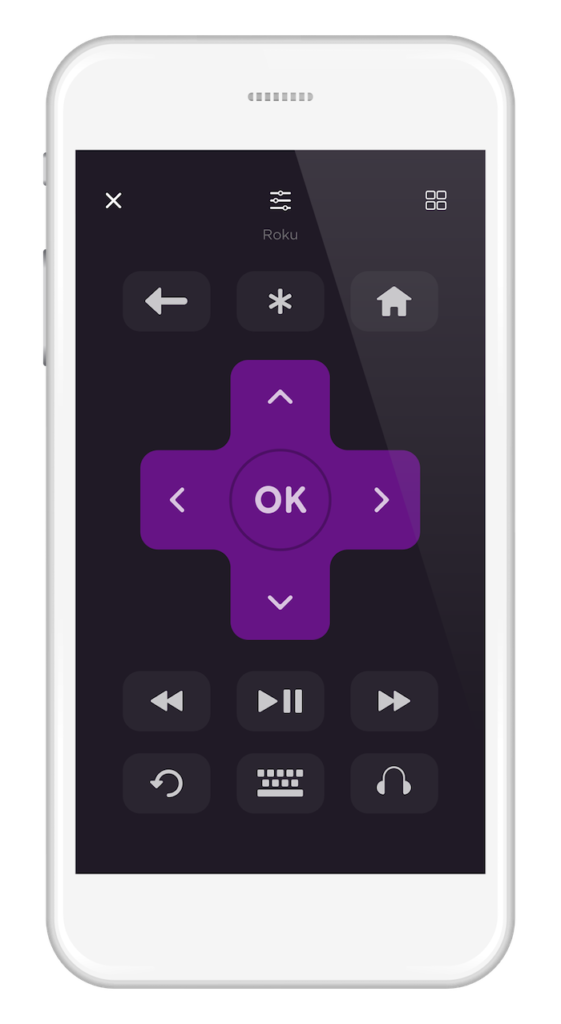 What's your favorite feature of the new Roku mobile app? Let us know in the comments below.
Stream on!
The post Roku Canada: Updated Roku mobile app for iOS and Android – get to the entertainment you love faster! appeared first on The Official Roku Blog.
Source: Official Roku Website