Como ya es tradición, en estas fechas te ofrecemos la posibilidad de personalizar la pantalla de inicio de Roku con motivo del Día de los Muertos, una fiesta de fama mundial que saca lo más festivo y emotivo de los mexicanos.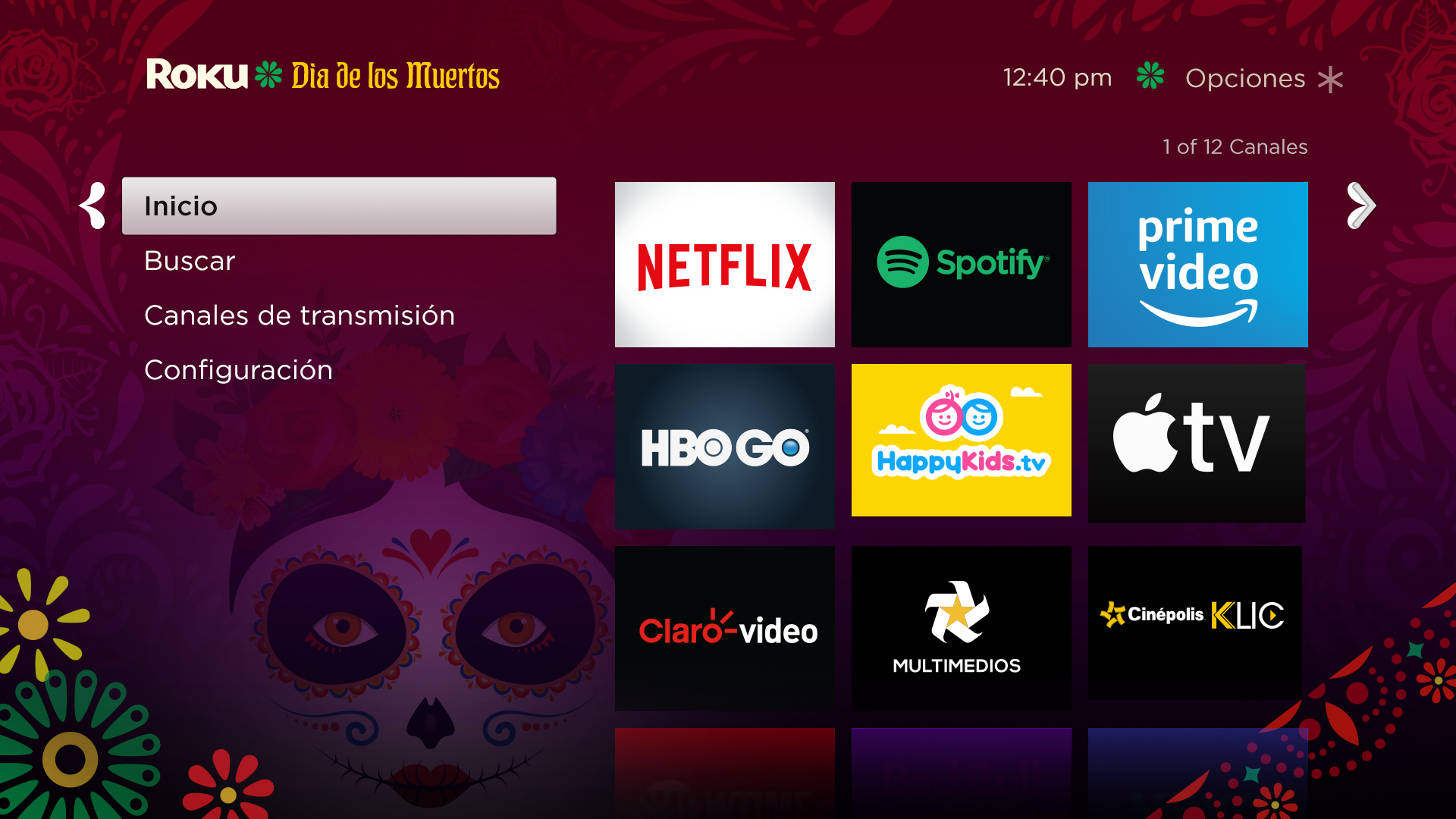 En esta ocasión, nos inspiramos en la figura de La Catrina en un marco de flores, un tema con luz y oscuridad que captará tu atención y te pondrá a tono con la festividad. Con este diseño especial podrás disfrutar de una experiencia más personal y llamativa en tu interfaz de Roku.  
Para instalar este tema especial:
Dirígete a

Configuración

en la pantalla principal de Roku

Haz clic en

Tema

Selecciona

Buscar temas

Baja hasta que encuentres el tema llamado Día de los Muertos y selecciónalo
Selecciona Añadir cañal
Escoge Establecer como tema
¡Disfruta de tu nuevo tema en tu interfaz de Roku!
Esperamos que aproveches de estas fechas con lo mejor del streaming en tu dispositivo Roku y que pases un Feliz Día de los Muertos.
The post Roku celebra el Día de los Muertos con tema especial appeared first on The Official Roku Blog.
Source: Official Roku Website