Today, we shared a significant milestone for Roku and the industry. We announced preliminary estimated data for the fourth quarter ending Dec. 31, 2020, of 51.2 million active accounts — up by approximately 14 million accounts in 2020. Additionally, viewers streamed an estimated 17 billion hours in the fourth quarter for a total of 58.7 billion hours in 2020, an increase of 55% year over year for the quarter and the full year.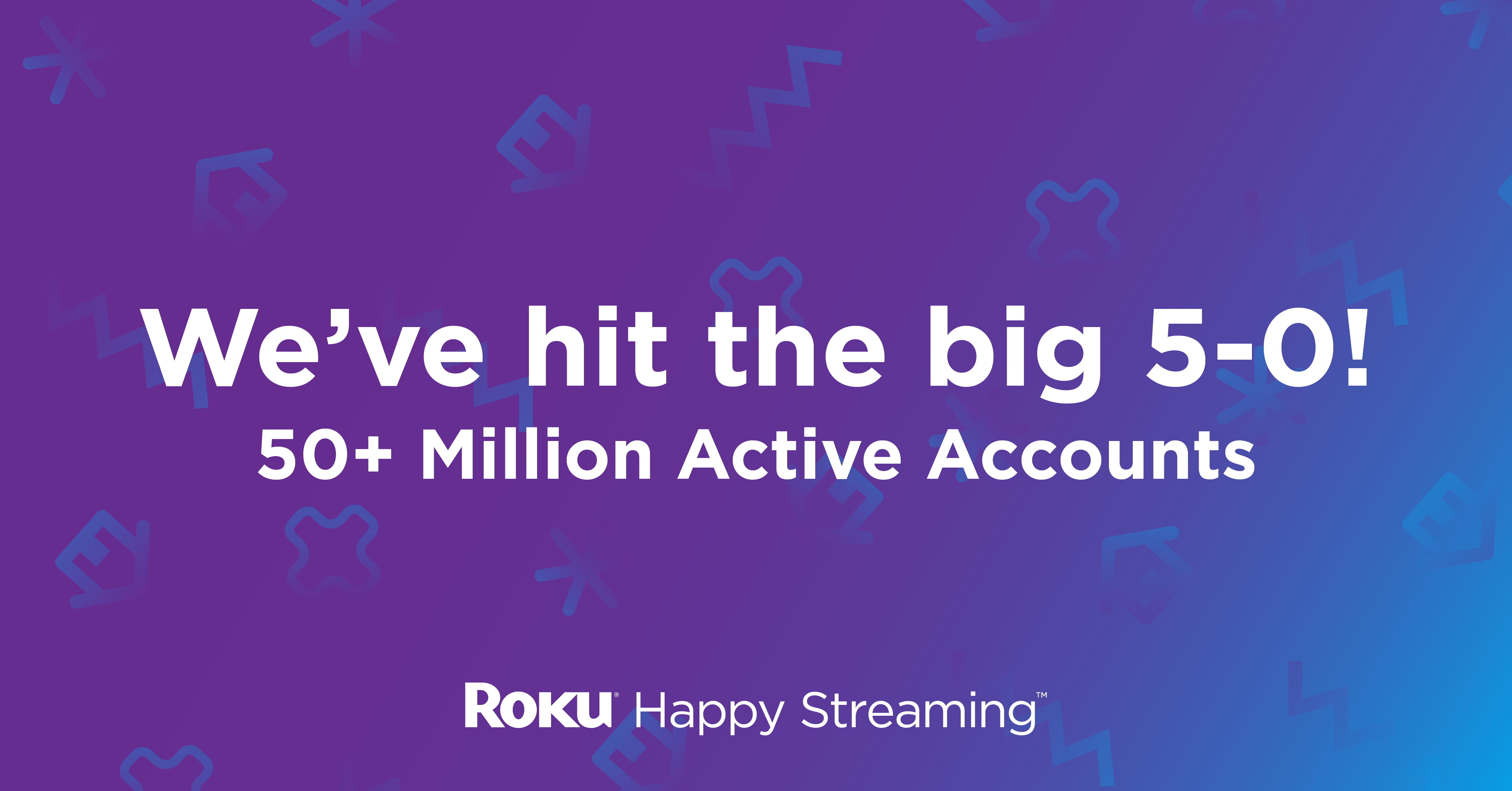 We've always believed that all television would be streamed, and today we're one step closer to that goal. Nearly one third of U.S. households have cut traditional pay TV, according to Roku's 2020 cord cutting study. Furthermore, eMarketer predicts that by the end of 2024, fewer than half of U.S. households will subscribe to a traditional pay TV service.
Roku was founded in 2002 with the mission of making TV better for everyone. Today, we are proud to be America's No. 1 TV streaming platform, by hours streamed according to Kantar. Roku is filled with smart and dedicated people who work every day to create the future of TV, with a focus on innovation and creating the best possible experience for our viewers. We celebrate this milestone with all of you.
As we take a quick look back at 2020, in the infographic below we share some additional insights from the year (and what a year it has been!).
And to celebrate this milestone, we're giving away 50 Roku Ultras! Simply visit our 50+ Million sweepstakes page to enter for your chance to win.
Thank you to all of our employees, customers, and partners, who like us, love TV.
Happy Streaming!

The post Roku celebrates 50+ million active accounts and 58.7 billion streaming hours in 2020 appeared first on The Official Roku Blog.
Source: Official Roku Website