Compartilhamos hoje um marco significativo para a Roku e a indústria de streaming. Anunciamos estimadas 51,2 milhões de contas ativas para o quarto trimestre, encerrado em 31 de dezembro de 2020, um aumento de aproximadamente 14 milhões de contas em 2020. Além disso, os espectadores desfrutaram de cerca de 17 bilhões de horas de streaming no quarto trimestre e um total de 58,7 bilhões de horas de streaming em 2020, um aumento de 55% ano a ano para o trimestre e o ano inteiro.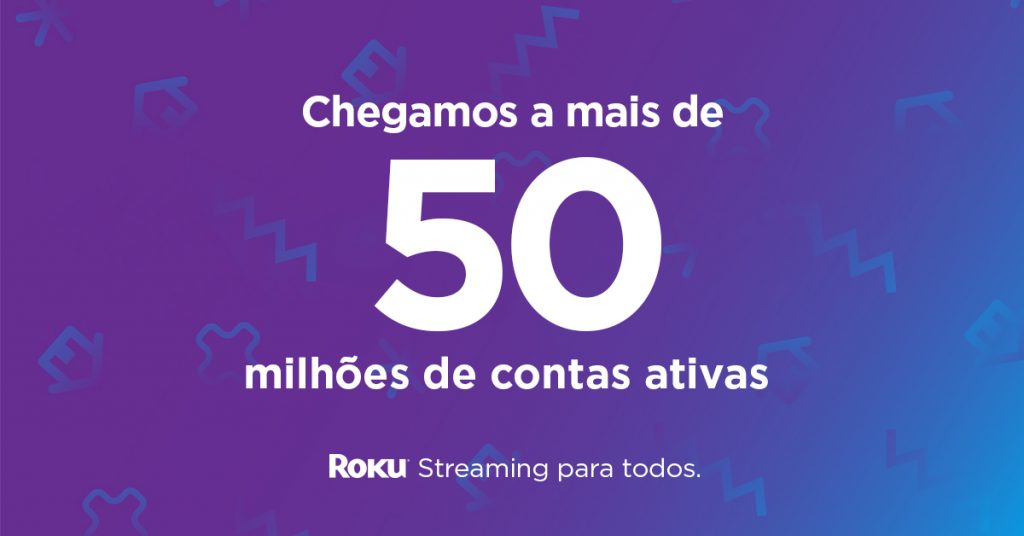 Sempre acreditamos que eventualmente todas as televisões seriam por streaming, e hoje estamos um passo mais perto desse objetivo. De acordo com um estudo da Roku sobre o corte de TVs a cabo no ano de 2020, quase um terço dos lares dos EUA substituiu a TV paga tradicional. Além disso, o eMarketer prevê que, até o final de 2024, menos da metade das famílias dos EUA assinará um serviço tradicional de TV paga.
A Roku foi fundada em 2002 com a missão de tornar a experiência de assistir TV melhor para todos. Hoje, estamos orgulhosos de ser a plataforma de streaming de TV número 1 da América, por horas transmitidas de acordo com Kantar. A Roku está repleta de pessoas inteligentes e dedicadas que trabalham todos os dias para criar o futuro da TV, com foco na inovação e na criação da melhor experiência possível para nossos telespectadores. Gostaríamos de celebrar este marco com todos vocês.
Obrigado a todos os nossos funcionários, clientes e parceiros que, como nós, adoram a TV.
Streaming Para Todos!
The post Roku comemora mais de 50 milhões de contas ativas e 58,7 bilhões de horas de streaming em 2020 appeared first on The Official Roku Blog.
Source: Official Roku Website