Roku regresa a México esta semana con una gran noticia y en el mejor momento posible: con tres productos que estarán disponibles a un precio especial durante el Buen Fin, que se llevará a cabo del 16 al 20 de noviembre.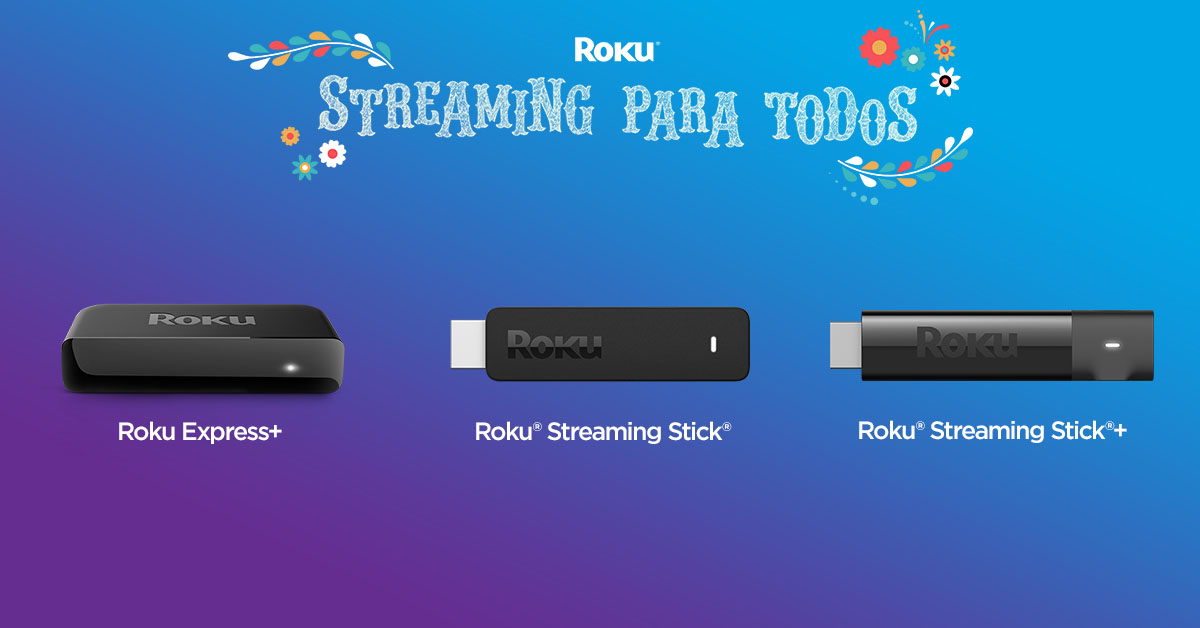 Esta semana, en los estantes de tu tienda favorita, podrás encontrar dos nuevos dispositivos Roku a un costo sumamente atractivo para ti:
Roku Express+
Precio regular: $999 pesos / Precio especial por el Buen Fin: $899
Convierte a una TV tradicional en una TV inteligente.
Transmisión en HD (Alta definición) con resolución 1080 p.
Control remoto y app para móvil gratuita para Android y iOS.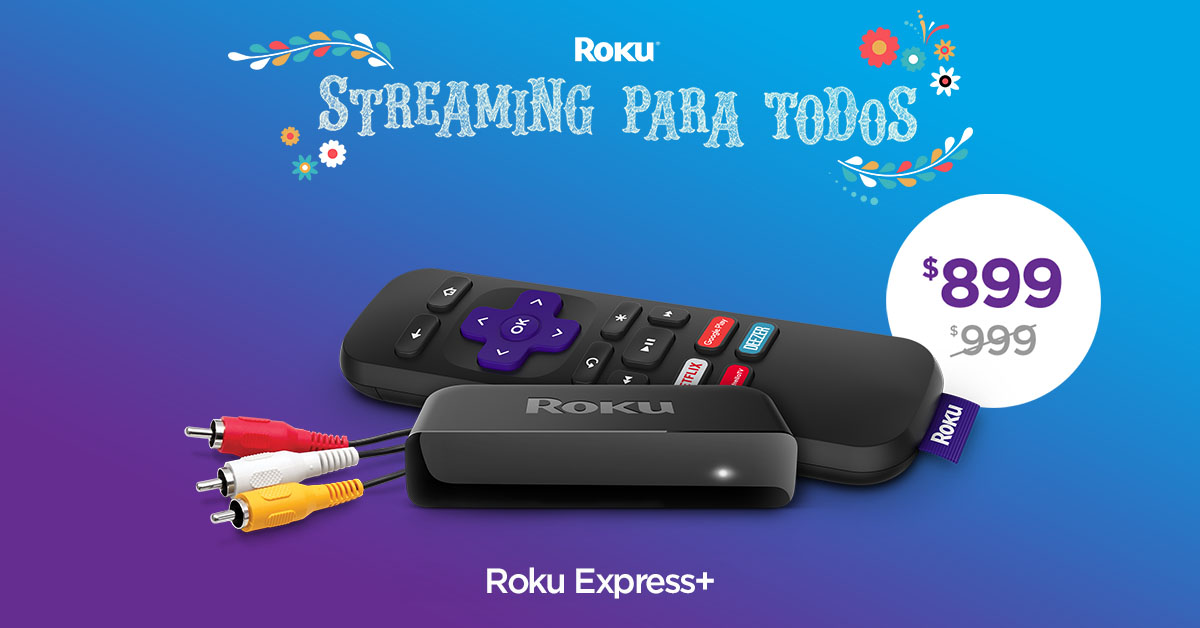 Roku Streaming Stick+
Precio regular: $1,799 pesos / Precio especial por el Buen Fin: $1,599
Streaming HD de 1080 p y en 4K HDR (hasta 60 cuadros por segundo).
Receptor inalámbrico avanzado, que brinda una señal más fuerte y cuatro veces el alcance típico (para llegar a cuarto más alejados del router).
Control remoto que permite manejar tanto el dispositivo de streaming como el televisor.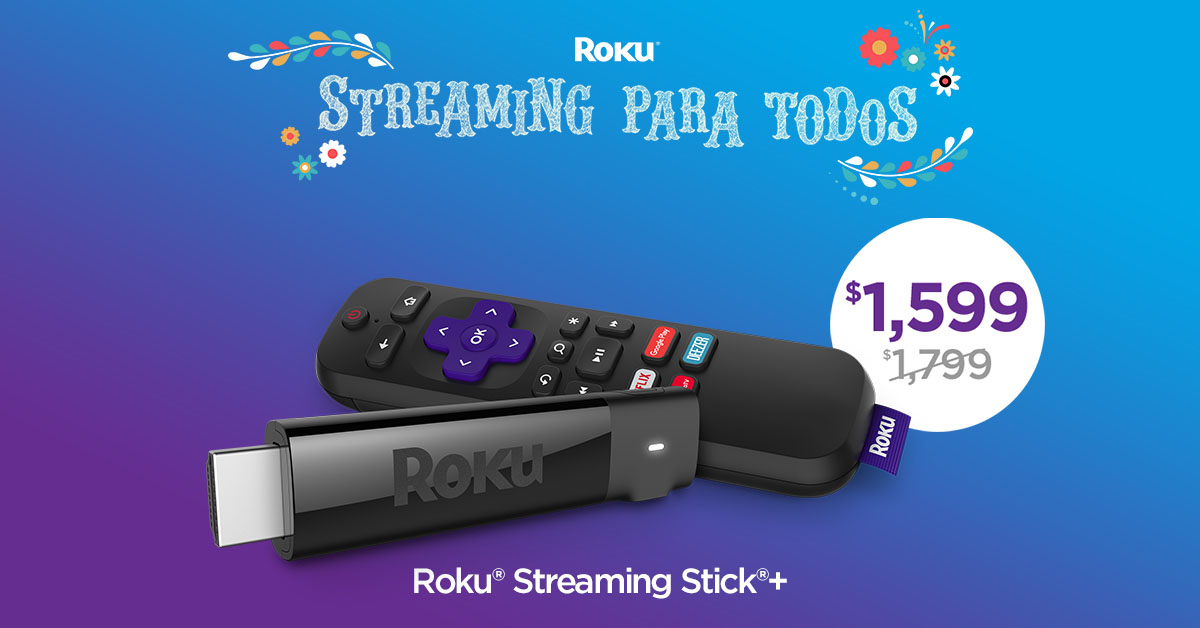 Además, durante esta campaña comercial, y para que nadie se quede sin la oportunidad de disfrutar de la mejor experiencia de streaming, te ofreceremos nuestro equipo Roku Streaming Stick con un increíble descuento del 50%:
Roku Streaming Stick
Precio regular: $1,199 pesos / Precio especial por el Buen Fin: $599
Portátil, lo puedes usar en los distintos televisores de casa o en la TV de un hotel.
Resolución HD de 1080 p.
Control remoto y conexión inalámbrica de doble banda.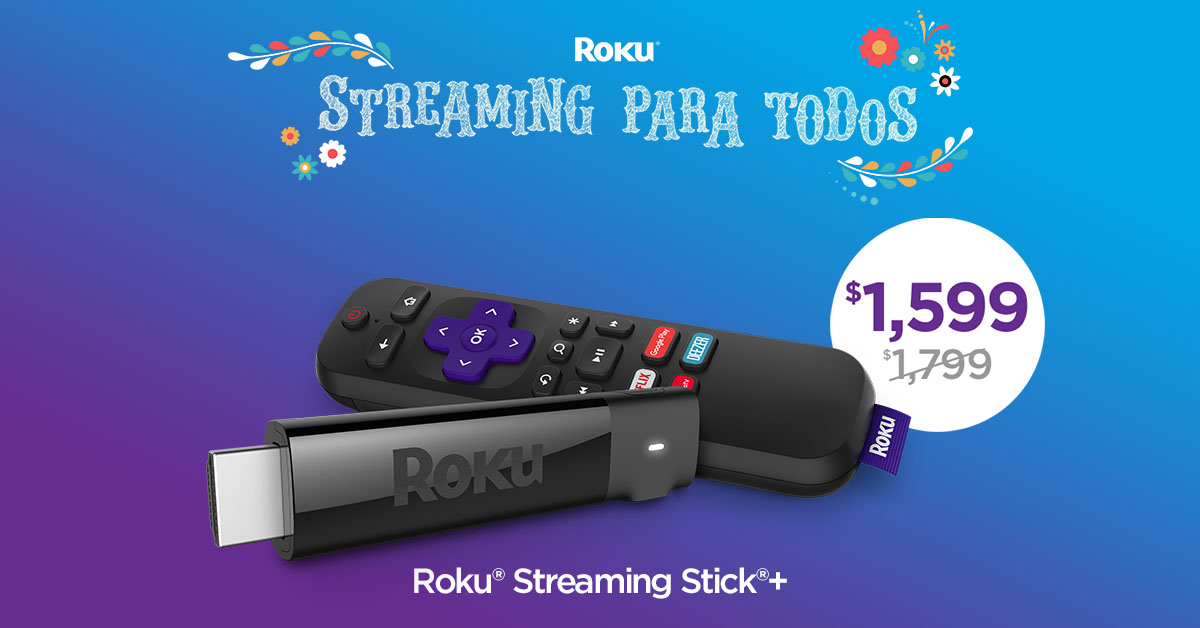 Y claro, si en el Buen Fin estás pensando adquirir un televisor Smart, pregunta por los Roku TVs de TCL y Sharp que ya incluyen nuestro software de streaming.
Los dispositivos de streaming Roku y las Roku TVs ya se encuentran en las principales tiendas del país como Best Buy, Liverpool, Office Depot, Radio Shack y Walmart. Las promociones para el Buen Fin comienzan este viernes 16 de noviembre y serán válidas hasta el 20 de noviembre, y pueden variar por tienda.
Estamos felices de regresar a México y de participar en el Buen Fin con estas promociones especiales.
¡Feliz streaming!
The post ¡Roku regresa a México con todo en el Buen Fin! appeared first on The Official Roku Blog.
Source: Official Roku Website