The holiday season is one of my favorite times of the year. I enjoy treasured family traditions, spending time with loved ones, and soaking up all the deliciousness of the season. It also proves to be one of the busiest times of the year and I find myself juggling the long list of to-dos with finding creative ways to entertain the kids!
With all the online shopping this year, my husband Nick and I we were flooded with a ton of perfectly good boxes, including product packaging from our new 55'' 4K QLED TCL Roku TV and Roku Streambar.
Did you know that watching Christmas movies on a Roku TV is so easy? We quickly set it up and were provided access to hundreds of free channels including kids & family content on The Roku Channel, which is perfect for my children. The Roku Streambar is also a great addition to your home – especially if you already have an existing TV and want to kick up the sound! It also has a built-in streaming player and is perfect if you're a minimalist who doesn't like a lot of clutter.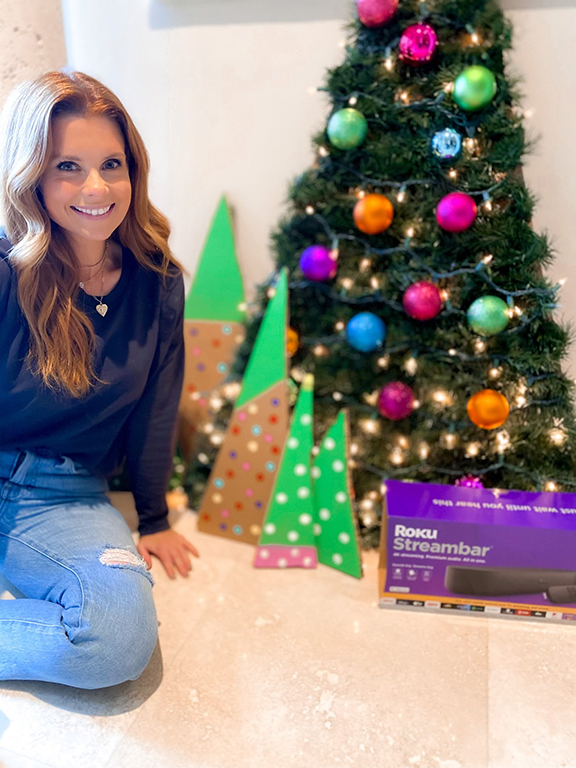 Back to the project…I started brainstorming crafts that I could do with our girls to keep them entertained AND put all the Roku packaging to good use! We ultimately decided to create a cardboard Christmas tree village and were able to use some extra decor on hand to make it happen!
The kids and I had so much fun with this DIY holiday project and think you will too! Check out my step-by-step instructions below.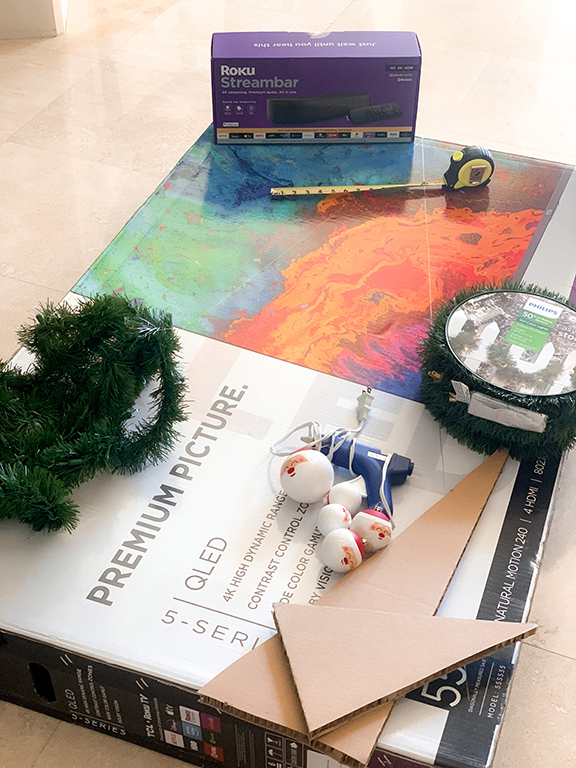 First, here's what you'll need:
Roku packaging and/or boxes
Glue gun and glue sticks
Tape measure
Box cutter
Paintbrushes
Paint
Holiday decor
Instructions:
Grab your glue gun, tape measurer, and box cutter (Note: Grown ups, this is where you step in!).
Disassemble the boxes to create a flat workspace and measured large triangles (you can eyeball this part!). I personally love how the asymmetrical triangles create a more modern 'village'!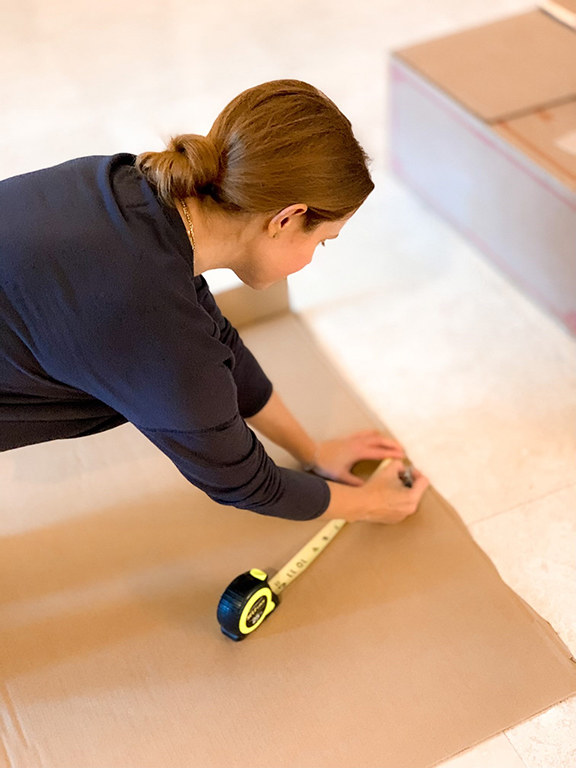 Next, fire up the glue gun and have the kids help you place the decorations.
We happened to have some old spools of lit garland on hand for our tree, but I love the look of painted trees too!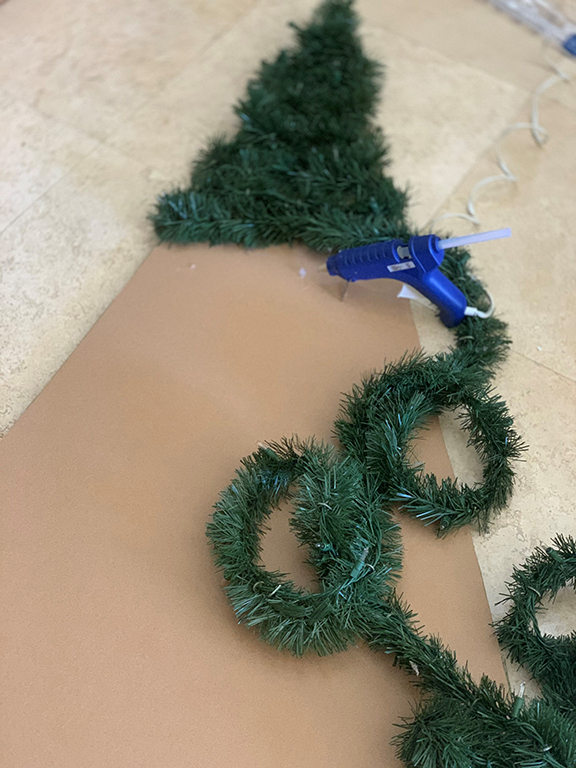 This is the part where you can go crazy on the creativity! Our girls decided to get out their paintbrushes and absolutely loved creating their painted village.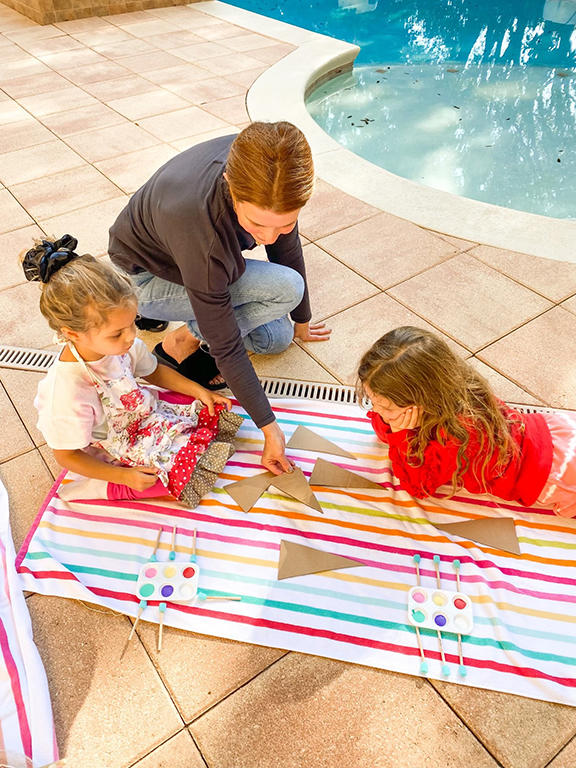 We used our Roku TV box for smaller trees that will be cute place settings for the kids' table on Christmas Eve. You could also cut the Roku Streambar box in an 'S' pattern and make a faux fireplace or staircase garland!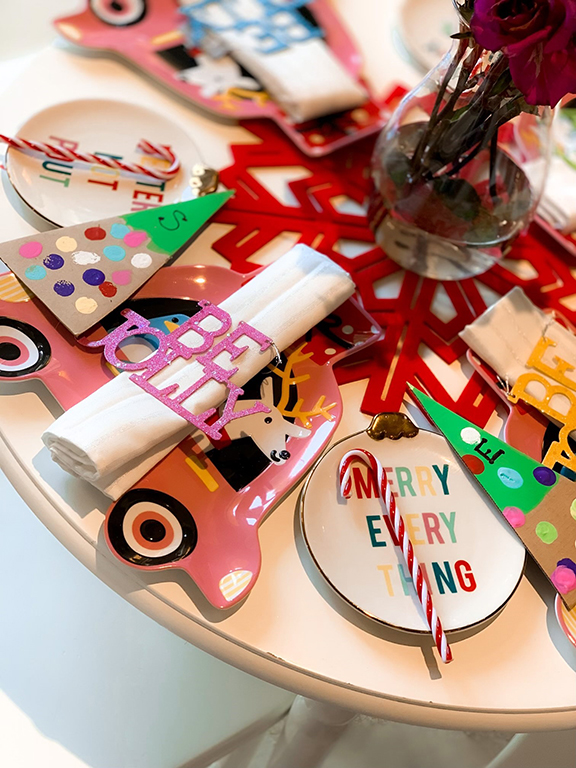 Our main tree sparkled with the little white lights and ornaments and is the perfect backdrop to the painted trees we gathered around it.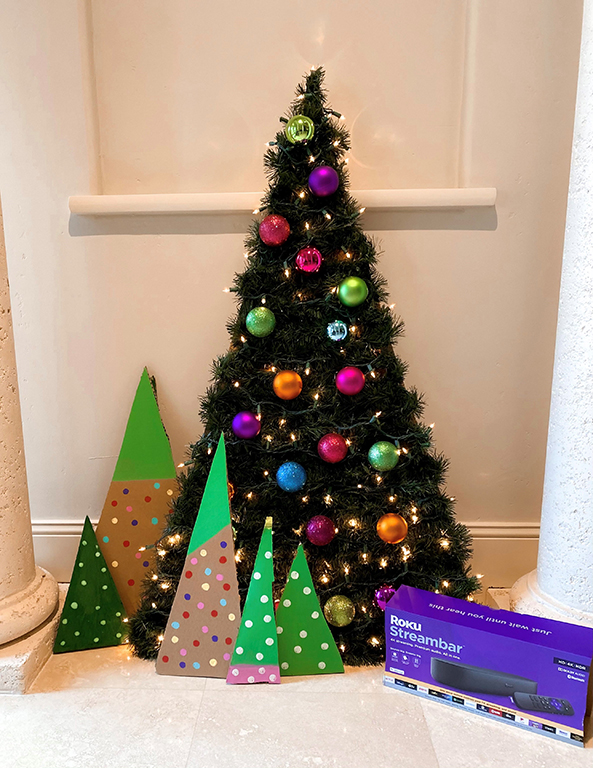 This is truly such a simple DIY project and easy for all ages to enjoy! The girls were so proud to take part in bringing our home alive with their handmade holiday decor.
I hope this idea inspires your holiday spirit and if nothing else will help keep the kids entertained while you are checking things off your holiday list!
Happy Holidays from our family to yours,
JoAnna
The post Roku Reuse: Holiday DIY Project [guest post] appeared first on The Official Roku Blog.
Source: Official Roku Website